Buttock Augmentation – Cosmetic Surgery Thailand
Buttock Implants

: The Cosmetic Surgery Of The Stars
Have you ever dreamed about having a posterior like Jennifer Lopez, Beyonce or Shakira? Are you jealous of women who have a naturally round, firm and fabulous butt while yours is as flat as a pancake? Do you feel like it's impossible to find clothes to fit you because of your shapeless body?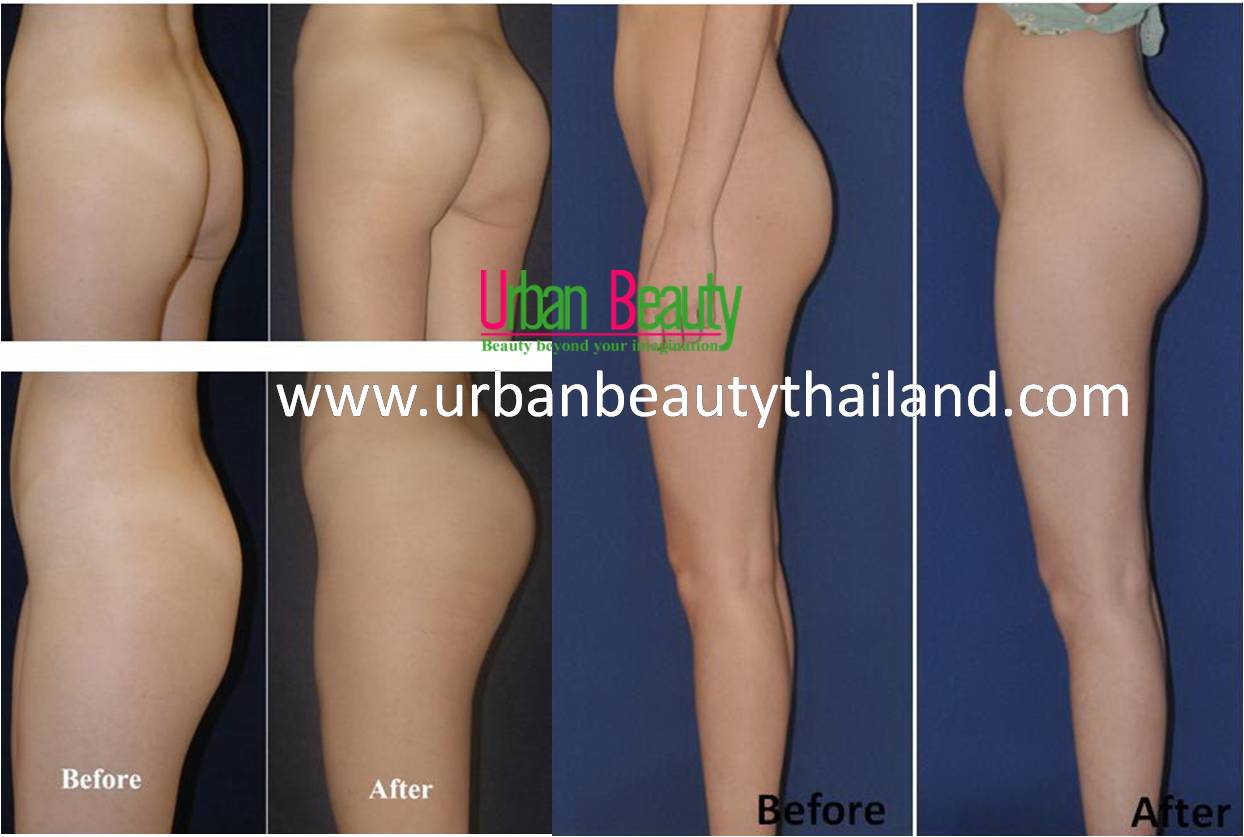 There Is A Solution– If you do, perhaps buttock implants Thailand could be the procedure for you. Millions of women all over the world have been cursed with flat and barely noticeable posteriors. They find it hard to stand out in any crowd and their lack of confidence ensures that they never dress to impress.
    

 
You don't have to be a shrinking violet any longer

A buttock implant Thailand is one of the fastest growing purely cosmetic surgeries in the world in terms of popularity.
Thousands of women flock to Urban Beauty Thailand each year specifically to have their butts enhanced to look like their idols.

Each of our patients are swimming with confidence after the procedure once they see their sensational new derriere.

If you have had no joy with exercise and a healthy diet, buttock implants Thailand could be a logical next step for you
A Warning
When you agree to buttock implants, please be aware that they are prosthetic because the implants are made from solid silicone.

We have heard horror stories of clinics using saline implants.

NEVER allow this because they will burst the moment pressure is placed on them.

This means no sitting down!

Also, if you have any autoimmune conditions or serious illnesses, this procedure is not for you.
As everyone's butt is different, our medical team will need to meet with you before you book your final appointment for the procedure in order to create buttock implants that are the perfect size. Never agree to buttock implants that are not tailor made for you. By using the wrong sized implants, you could well end up with a butt that is even less attractive than it was before the procedure. Unfortunate patients who have experienced this trauma find that removing the buttock implants causes the tissue and fat in the buttock region to be flat and saggy. Worse still, it can be almost impossible to reverse these negative effects.
The buttock implant procedure is usually as follows:
An incision is made in the buttocks

The soft but solid silicone implants are added

You can request liposuction to remove excess fat if you choose

You are stitched up with your brand new implants intact

A week in hospital is usually required

You need to avoid strenuous activity for a month or more

A morphine drip may be used to alleviate pain after the procedure though this is extremely rare
Once we place buttock implants in your body, you will have the posterior you've always dreamed of. No longer will a curveless body hold you back. Previous patients exuded confidence afterwards and claim that it's one of the best decisions they have ever made.
So if you want to join the legion of people who have decided to add some shape to their bodies with buttock implants, book an appointment with Urban Beauty Thailand today.
Estimate price package Buttock Augmentation Thailand
Buttock augmentation, the procedure is performed under general anesthesia.
Placed into each buttock area through a single incision overlying the tailbone, buttock implant is positioned to look as natural as post


The result – implant is Slimed.

The alternative – more info. click here Brazilian Butt lift Thailand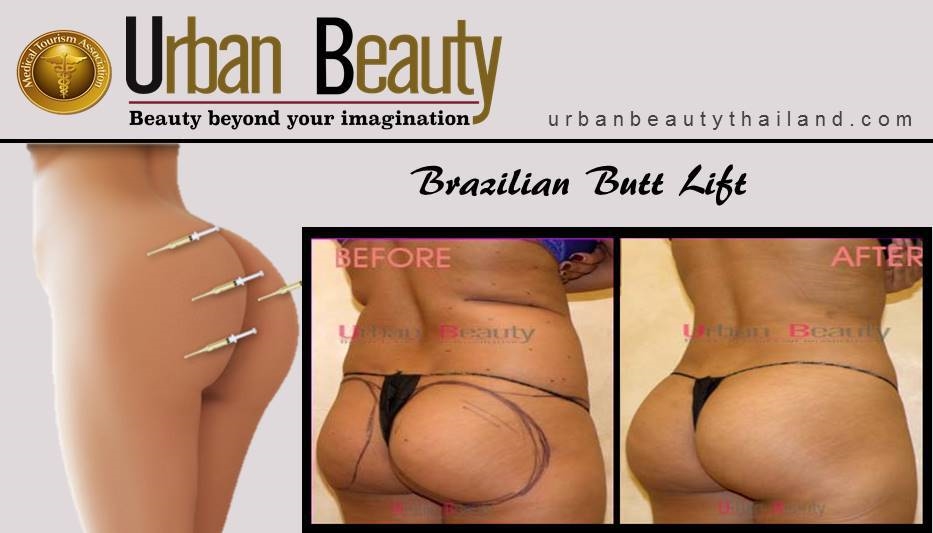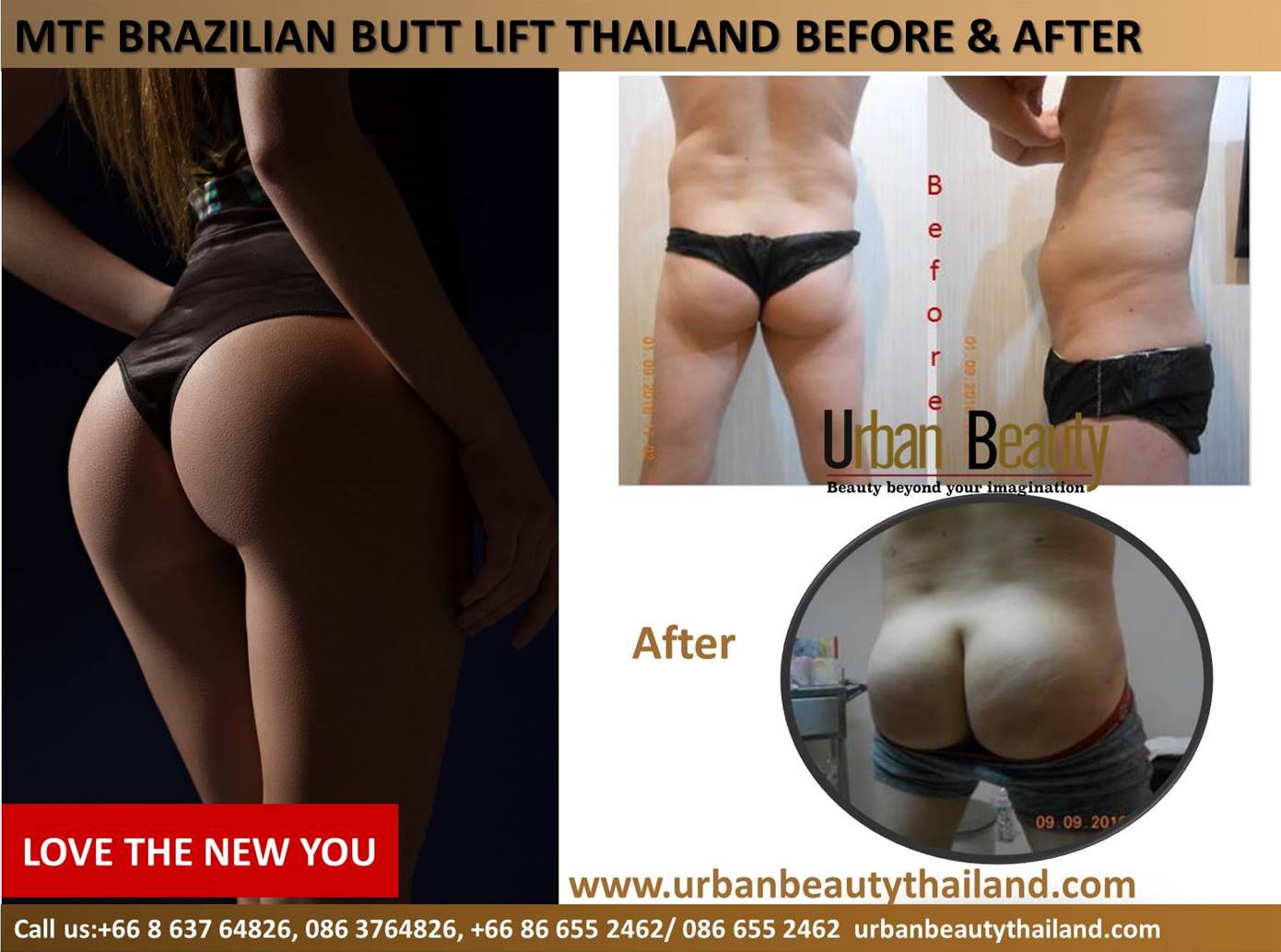 Estimate price package Brazilian Butt lift Thailand procedure
This involve intramuscular augmentation of the glutenous muscle by autologous fat.
To obtain significant volume for fat transfer to the buttock  you must have enough fat at the donor site ,eg abdomen and hip

The recovery is 5 days.
Booking with Urban Beauty Thailand
In order to get effectively evaluation with our surgeons team, please kindly provide us more details as below list;
Age, Weight and Height

Photos on specific area including frontview, sideview, oblique and backview

Your previous medical history, if you available
Ready to discuss with one of our beauty experts? Contact us at inquire@urbanbeautythailand.com or  www.urbanbeautythailand.com +66(0)86 376 4826/086 655 2462 for voice call, WhatsApp, Viber, WeChat, Tango and Line chat.