Brazilian Butt lift & Vaser Hi-def Liposuction Thailand – Cosmetic Surgery Thailand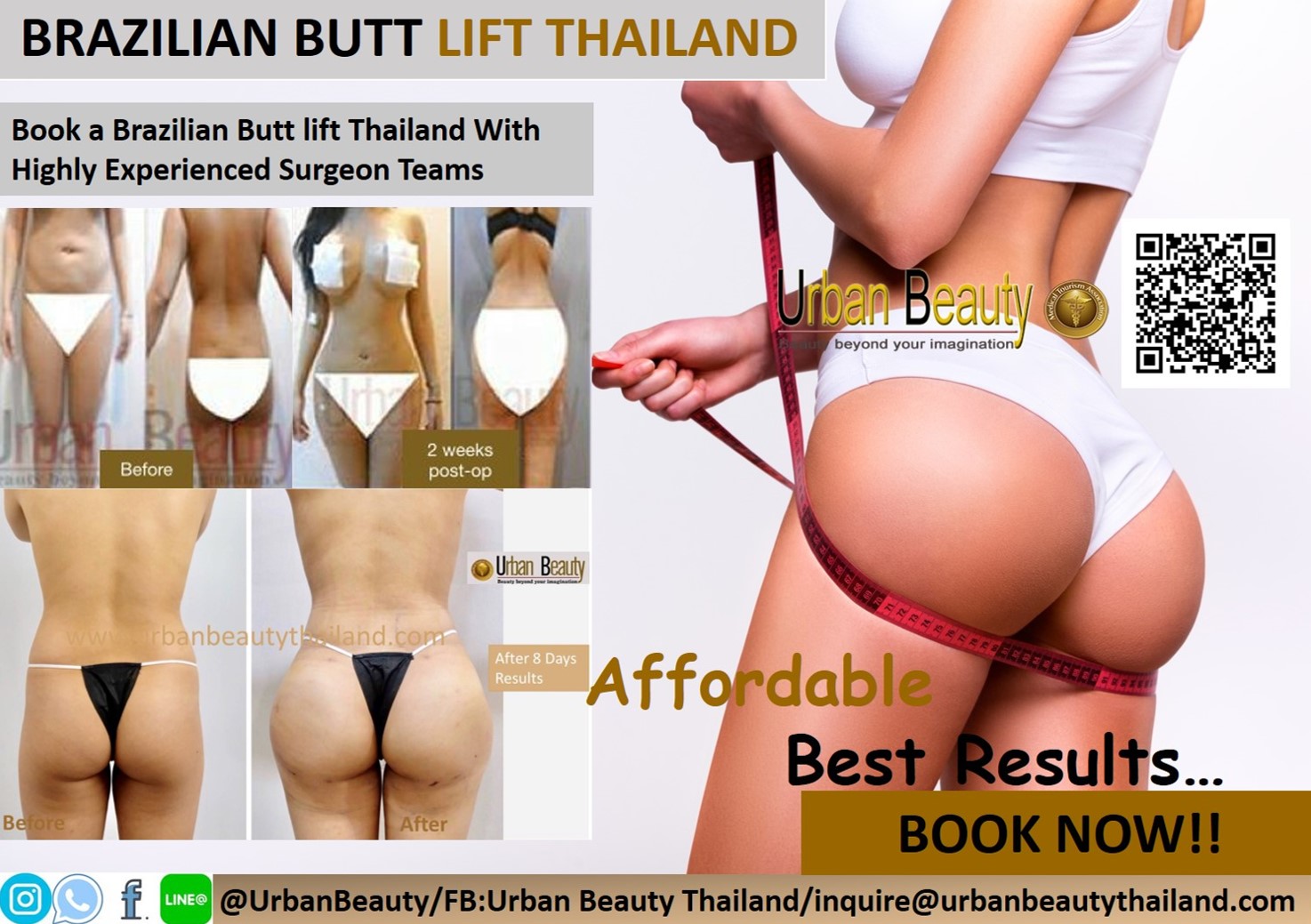 Butt lifts and VASER liposuction abs sculpting in Thailand has become a body contouring favorite amongst women who want a womanly figure. Nothing says 'woman' as much as a shapely posterior. A round, firm and tight butt gives women a knockout figure that makes them feel feminine and curvaceous.
Women from Australia, the US and Europe are shaking their booties over to Thailand and Urban Beauty Thailand to get a Brazilian butt lift and VASER Hi Def body sculpting for a lot less than back home, at internationally accredited clinics and hospitals. Thailand is a medical tourism hub in Southeast Asia, renowned for its quality cosmetic procedures using the latest technology at an attractive price. Do You Like Your Butt?
Whilst exercise such as squats can tighten up your buns and tone your glutes, age, hormones, and even weight loss can lead to saggy buttocks and give your lower body a dragged down, dumpy look. Some women are simply born with a butt that they do not feel comfortable with.
On the opposite scale, pear and apple shaped women can be all bulging hips, thighs and abdomen with a big booty to match. They may suffer from a lumpy,bumpy and out-of-shape behind with the dreaded orange-peel cellulite to match.
Women with they may consider a non-existent, masculine-looking flat butt often feel self-conscious too and want to give their butt a boost with a procedure to make their buttocks look more rotund and perkier.
Butt Lifts & Liposuction Thailand: Why Thailand?
It is not just the level of knowledge and experience in butt lifts and liposuction in Thailand that attracts women for cosmetic surgeries but also the range of choices in treatments, personalized care and ability to combine procedures for maximum effect.
With a Brazilian butt lift Thailand and VASER liposuction abs sculpting at Urban Beauty Thailand, it is not a case of one style suits all either. There are two procedures available with Urban Beauty Thailand to create a beautiful behind.
Liposuction Thailand can remove excess fat that and then the skin is tightened, resulting in a lifted, shapely behind for just only started 180,000 THB/ approx. 5,396 USD.
Liposuction Thailand Body Sculpting Too As well as lifting your butt you can sculpt your abs to accentuate your womanly physique, with Thai VASER Hi Def contouring. Sound waves break down fat to reveal your real shape; sculpting the abdomen, hips and thighs to create a slender, tighter body with way more definition. The fat from your VASER Hi Def  Thailand treatment can be used in your Butt lift too.
Get The Womanly Shape You Want
Brazilian butt lifts in Thailand are not always about creating a bigger butt but instead a butt that looks great from behind and in profile, holds your shape and balances with the rest of your body. A lifted butt can make a women look slimmer, enhance an hour-glass shape and create curves in just the right places.
Buttocks are like breasts they are all different.  Many women have opted for breast lifts and breast augmentation for many years. Today, butt lifts are gaining popularity too as more and more women, completing treatment in Thailand see the results.
In the age of social media and beach selfies, women want to feel confident and look great when they are posting holiday snaps in their bikini, as well as looking shapely in fitted pants, skirts and dresses.
Does your butt let your body down? Urban Beauty Thailand consults on invasive and non-invasive butt lift treatments.
Lift Your Butt & Sculpt Your Abs in Thailand,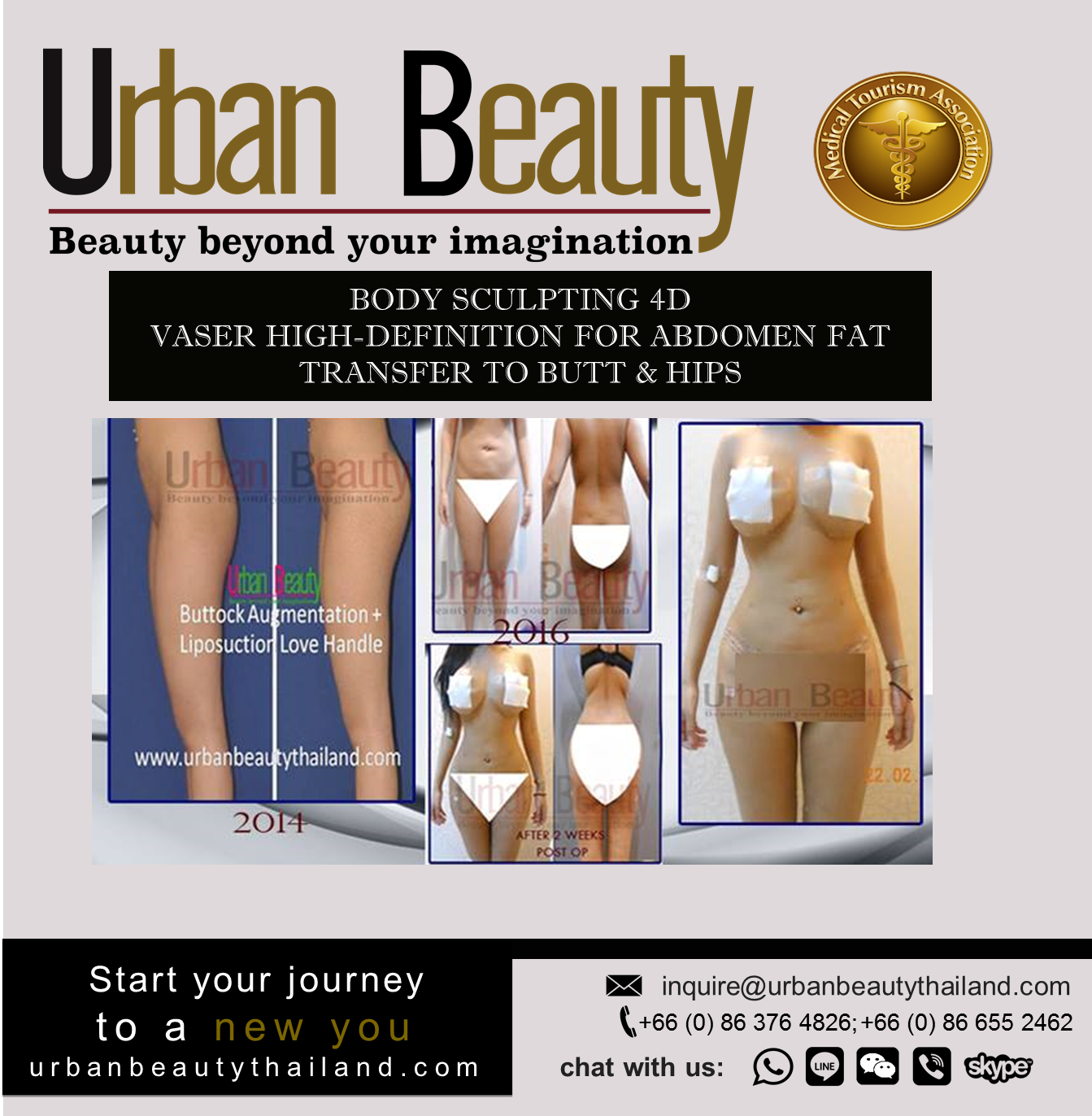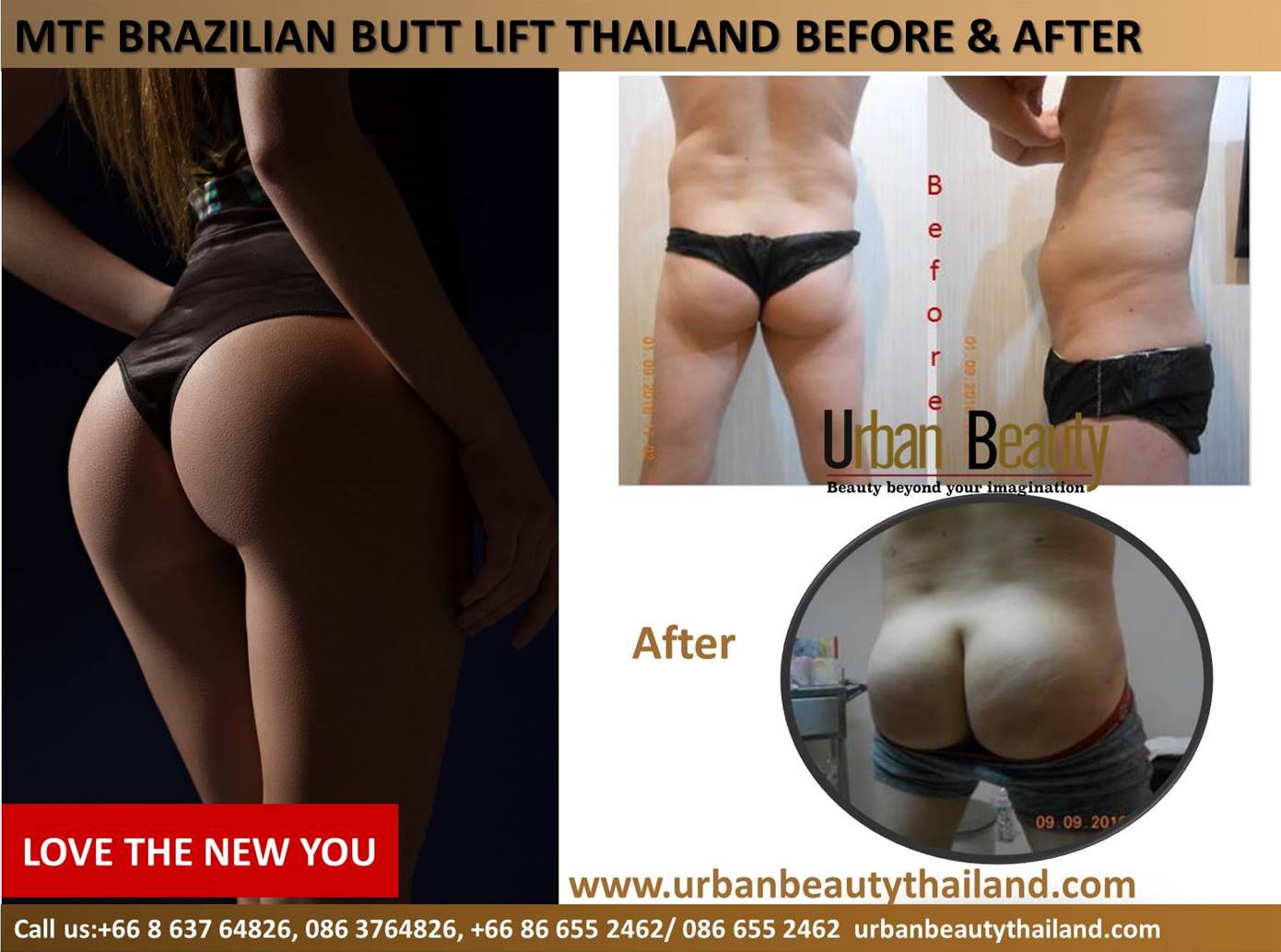 Urban Beauty Thailand offer Best Results, Top Doctors, Best Saving Buttock Augmentation Bangkok, Phuket Thailand, Brazilian Butt Lift Thailand and Liposuction Thailand. 
For more information you may visit us www.urbanbeautythailand.com or inquire@urbanbeautythailand.com or +66 86 376 4826/086 376 4826/086 655 2462