Breast Lift in Thailand, Tummy Tuck in Phuket, Breast Implants in Bangkok – Cosmetic Surgery Thailand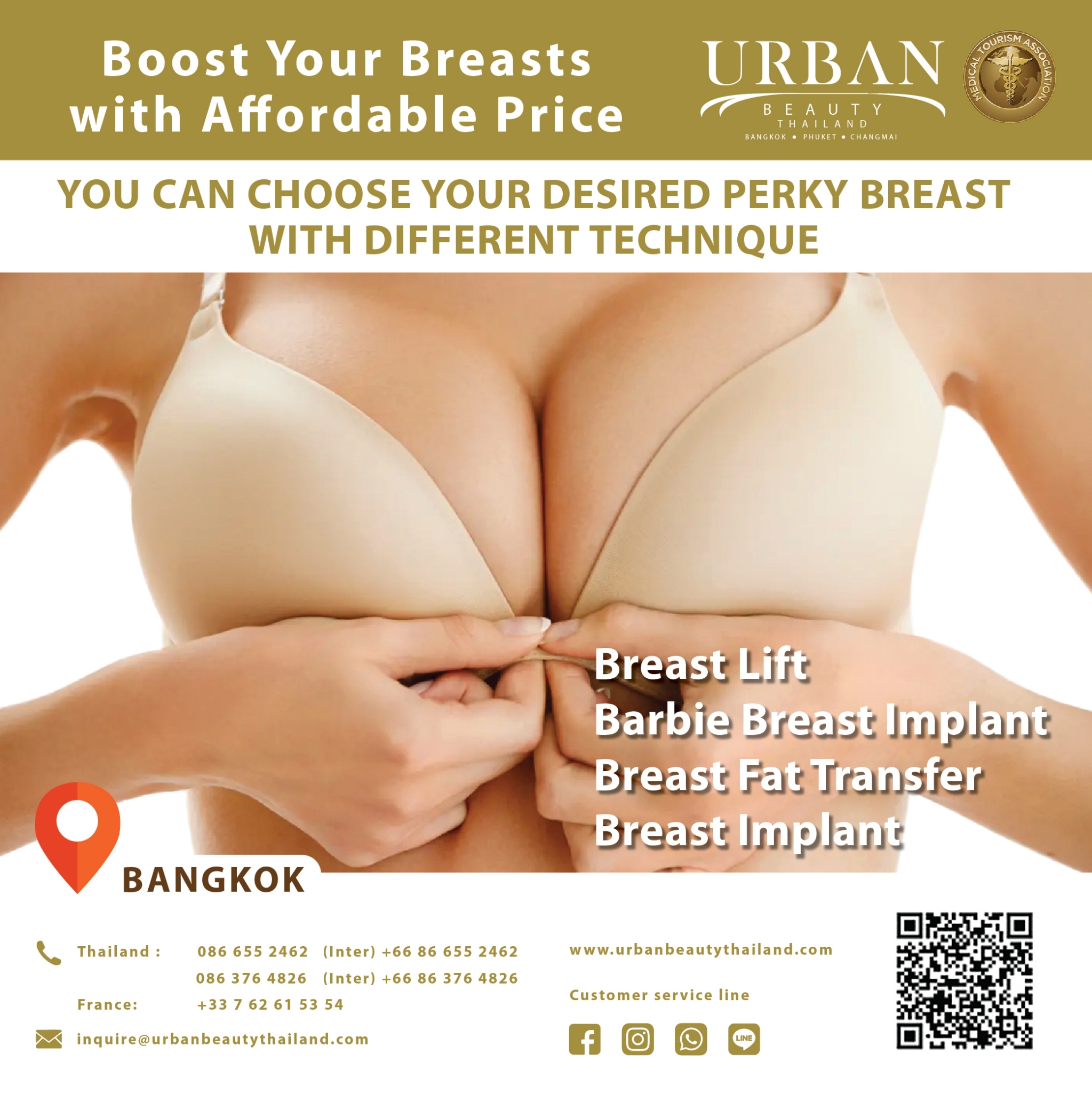 Breast Lift Thailand
Say Hello To A Happier, More Energetic You With A Breast Lift in Bangkok, Phuket Thailand
At a certain point in their life, women realize that their breasts no longer have the same firmness and perkiness they once had. Their confidence starts to drain as they no longer recognize the aging, tired and depressed woman that stares back at them from the mirror. If you once had stunning breasts and believe those days will never return, a breast lift in Thailand could be just want you need to give your chest and confidence a boost.
A breast lift in Thailand generally goes by the technical name Mastopexy. It is a relatively simple procedure that can have profound results. Although a breast lift is not designed to increase your breast size, it makes the absolute most of what you have. Think of a time when your chest was at its best and this is where a breast lift will take you once again. There are several reasons why breasts start sagging:
Any one of these issues could cause your breasts to sag. Women with this problem start to believe that they've permanently lost their beauty but this is completely untrue.
    Breastfeeding
    Pregnancy
    Aging
    Hereditary condition
    Changes in weight
You can get it all back! A breast lift in Thailand
A breast lift in Thailand is a basic procedure that is performed by some of the best cosmetic surgeons in the field. They will remove the excess skin while tightening the tissue that surrounds the breast. Your new boobs will be lifted and reshaped, making them appear as they were many years ago.
Urban Beauty Thailand is dedicated to giving you safe and successful surgery. If you are ill in any way, we will not allow you to have a breast lift. Likewise, if you have always had small breasts, we would recommend breast implants or breast augmentation instead, both of which are performed at Urban Beauty Thailand. It should be noted that not all women are good candidates for a breast lift.
At Urban Beauty Thailand, we ask a few questions to ascertain whether or not you are the right fit for this surgery. A breast lift Thailand is all wrong if you:
    Have naturally small breasts
    Are pregnant, breastfeeding or lactating
    In poor general health
    Have a soft tissue infection
    Have other diseases associated with the breasts
    Are suffering from diabetes

Breast lift Thailand Procedure and Recovery:
Our surgeons have trained with experts in hospitals across the United States, the United Kingdom and Australia so they know the very latest breast lift techniques. They will form a trio of small incisions, remove unnecessary fat and move the areola and nipple to a higher position. The skin which is located near the areola is tightened for a completely new look. Expect to be 'under the knife' for less than 3 hours with the recovery time dependently on each individual patient. Usually, breast lift patients feel better within a day or two.
Post operation, expect the following:
    Soreness and fatigue for a few days
    Swollen and tender breasts for a day or two
    Loss of feeling in the nipples which returns within hours
    Urban Beauty Thailand staff to administer painkillers
    A follow-up check within 7 days
    Removal of stitches
    Addition of dressing which is removed a further 7 days later
    Potential for fluids seeping from the front

The Future
The minor discomfort and inconvenience you feel after a breast lift pales in comparison to the years of joy you will receive from the treatment. With a breast lift in Thailand, you will feel like a young woman again. Instead of despair and fatigue, you will feel hope and vigor. Many of our patients have wrote to Urban Beauty Thailand to explain the happiness their breast lift has given them.
If you want to join the ranks of those who decided that they deserved to have their old breasts back and feel young again, contact Urban Beauty Thailand today. Our fluent English speaking staff will quickly help you with an appointment before treating you like royalty on your adventure.
Let's us help you with Breast Augmentation Bangkok, Thailand
Transform your breasts today with our incredible offer on Breast lift, Breast Augmentation Thailand!
Whether you have asymmetrical breasts, small or sagging breasts, or you just want to look your best in that hot bikini, our Beauty Experts will listen to your needs & help you achieve your desired outcome.
Ready to discuss with one of our beauty experts? Contact us at inquire@urbanbeautythailand.com or www.urbanbeautythailand.com +66(0)86 376 4826/086 655 2462 for voice call, WhatsApp, Viber, WeChat, Tango & Line chat.