PROMOTION: Ulthera laser Skin tightenting Thailand, Coolsculpting Bangkok, Thermage and Thread lift mini facelift Thailand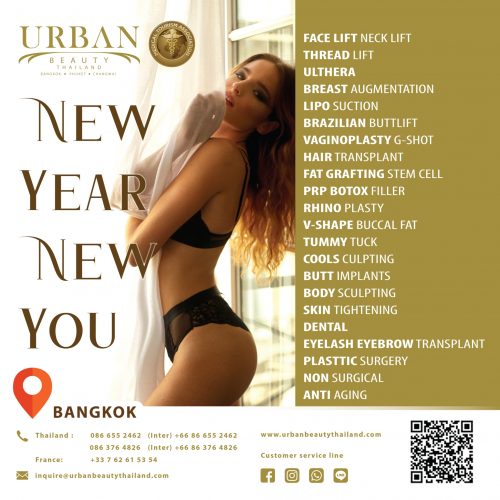 Ulthera Laser Skin Tightening Thailand / Ultherapy Before Botox, Restylane, and all the lotions, potions, lasers, products, and procedures available today. Urban Beauty Thailand offer latest Non-Surgical Facelift Contouring Lifting skin without surgery. Urban Beauty Thailand is pioneer for Ulthera in Thailand.
Ulthera Special Promotion in Bangkok start 100 THB/approx. 3 USD
Review our patients says about Ulthera:
Hi Olivia… Thanks again for your company whilst i had my ultherapy treatment. i am starting to notice a difference already!! i am very happy. That slight sag i had under my chin has gone! My face still feels a little sore/bruised even though nothing is visable, its still a bit tender especially around the jaw area. i hope this is normal and will go completely. But overall im happy with results so far and hope they continue to improve!
Lisa x, Brisbane, Australia, Feb
Olivia,
Thank you so much for your reply.  I had a very good trip to Bangkok and was so glad to meet you and have your kind assistance.
My experience with Ulthera is that is was a lot more painful than I expected and it felt like my jaw and cheekbones were bruised, but it did not show.  The soreness is more than half gone and it will all be worth it if I have good results.  I am seeing a little bit of difference, but not too much yet.  With the Zeltiq, I am seeing much more results than I expected right away, mostly on my stomach and waist.  I have not noticed a big difference on my legs yet. See you again in March 2013
Thanks, Annette, U.S.A, Dec
Hi Olivia ,
I hope all is wonderful for you !!
Thank you for your Christmas wishes .. sorry for my late late re
I love my face and my friends are all raving about the difference

how r things going for you ?
i am planning to return to mid year and my daughter in law will come with me to get a breast Augmentation .. ill let you know when we make the arrangements to fly .. I might have a girlfriend too.
Debra xx. Sydney, Australia, Nov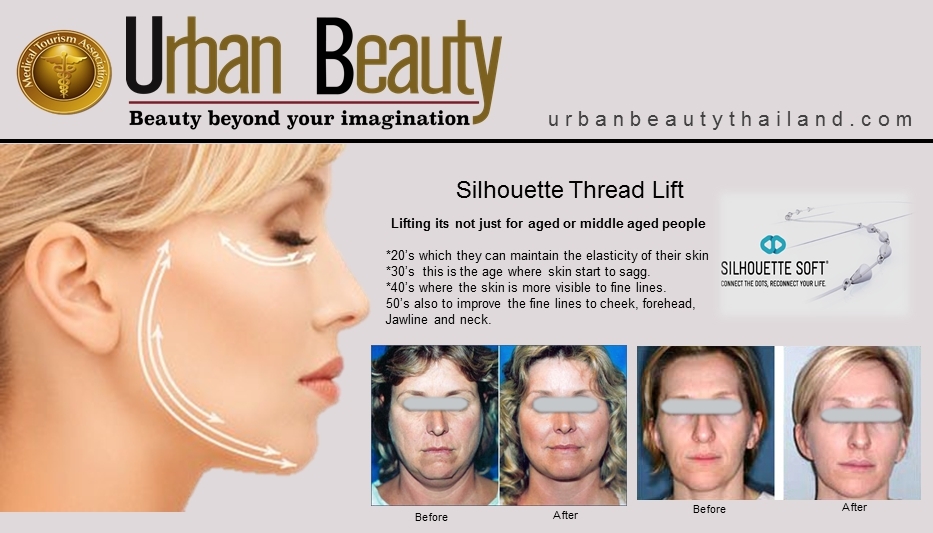 Best Promo Thread Lift Thailand at Urban Beauty Thailand offer more than 20 types of threads Promo start from 1,000THB/approx 29usd. Thailand Mini Facelift, Thread lift Face lift, Happy Lift in Bangkok, Phuket Thailand. Includes feather lift, suspension lift, spring lift, gold thread lift, weekend facelift, botox, filler, thermage, ulthera skin tightening Bangkok. More info.
Combine Thread lift with Stem cell facelift:
Advantages of Stem Cell Facelift Rejuvenation plus Gold Thread Lift Thailand. Gold Thread Face Lift plus Stem Cell Facelift Thailand equals to 20 years of younger looking. Best Skin Tightening Tips, Non-surgical Solutions & Rejuvenation in Bangkok, Thailand. More info.
Let's Us Help You With Stem cell Facelift in Thailand. Urban Beauty Thailand offers Best Promo Stem cell Facelift Thailand Starts at 55,000THB/approx 1,666USD. Why wait and risk the traditional lengthy recovery time associated with a traditional facelift? Try the revolutionary new stem cell facelift in Thailand which gives lasting results with minimal fuss. You can enjoy the rest of your vacation in Thailand where you will look a decade or more younger. Stemcell facelift Thailand – longer lasting results because stem cell technology changes with the face and does not start to look unusual with the passing of time. More info.

Urban Beauty Thailand offer Lowest Price Robot Hair Transplant Thailand, 150 THB/ approx. 4 USD per graft Save up to 70% less than your countries with Hair Transplant in Bangkok, Thailand ROBOT HAIR TRANSPLANT THAILAND: A BLEND OF NEW TECHNOLOGY AND EXPERTISE! Hair Transplant Thailand using FUT Technique costs only 60THB/ approx. 1+ USD per graft. More info.
Say goodbye to stubborn fat and hello to the body you have always wanted! Urban Beauty Thailand offer  Lowest Price Coolsculpting Thailand Bangkok & Phuket Coolsculpting, a completely non-invasive, FDA cleared treatment for fat reduction at its lowest and best price. More info.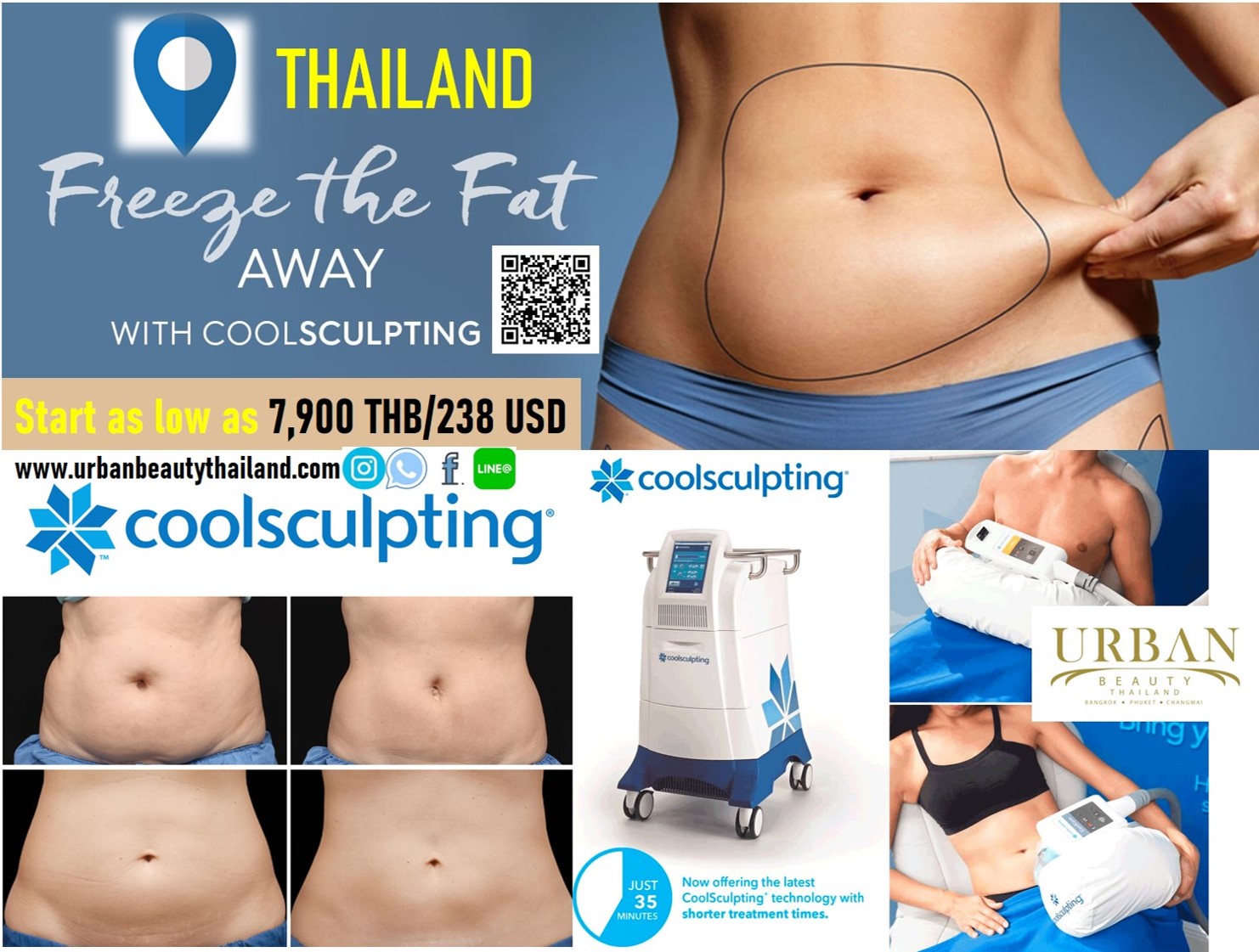 Considering about Ulthera Mini Facelift Bangkok or Coolsculpting Thailand but don't know which area you need?
Ready to discuss with one of our beauty experts? Contact us at inquire@urbanbeautythailand.com or www.urbanbeautythailand.com +66(0)86 376 4826/086 655 2462 for voice call, WhatsApp, Viber, WeChat, Tango & Line chat.