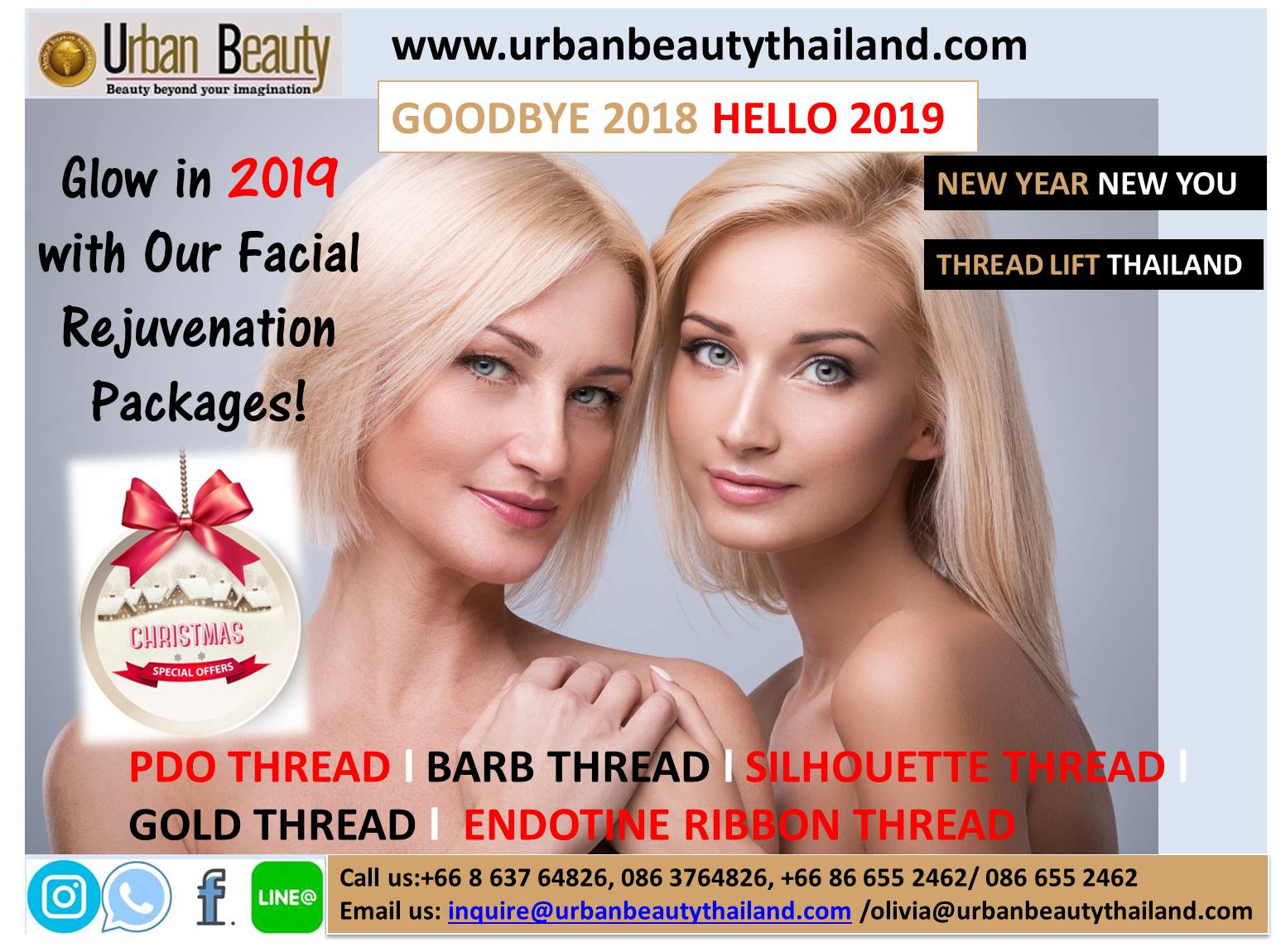 THREAD LIFT FACELIFT THAILAND –  Cosmetic Surgery Bangkok, Phuket Thailand
You can see the signs of ageing because there's a little droop or sag here and there. Your jowls are perhaps looking a little too jowly or hang-dog for your liking, and your cheeks look less radiantly rosy and robust as they used to. You look in the mirror and even on a tired-skin day you know that you definitely don't need a full-on Facelift but you need a lift all the same. Even little droops and sags around the eyes, cheeks and mouth can make you look fatigued, far from fresh and make your features feel floppy too. Thread lift is popular with men and women who want a little cosmetic and aesthetic helping hand to refresh, rejuvenate, and relax at a resort, without resorting to radical Plastic Surgery. Combining this with a trip to Thailand offers a holiday lift which might be much needed too.
 Cosmetic Treatments : Thread lift in Thailand is Minimally Invasive
which

are

minimally

-invasive or even non-invasive tantalize tourists who come to Thailand for a holiday and want to combine sightseeing, the beach and day trips by nipping in for a little beauty boost of the aesthetic kind.

These lunchtime treatments, such as the Thread lift facelift, are popular not just with medical cosmetic tourists coming to Thailand but with those living in the country as well. They are far from being fashionable fads but are well-established ways of looking younger for longer using the latest advances. The trend today is not about waiting until your looks have faded, but having more of a maintenance approach, dealing with different changes as they arise.
If you are in your 30s, 40s or 50s, you probably don't need a Facelift to firm-up your features, but you might not want to wait for everything to go southwards before you attempt to defy gravity and lift it all back up into place.
In fact, Thread lift is ideal for rejuvenating where the skin is showing the early signs of ageing but is not too advanced or mature, in which case it would be ineffective.
Accredited hospitals and aesthetic centers in Thailand let visitors know what results they can realistically expect.
More info. Click Silhouette Thread lift Thailand
More info. Click Gold Thread lift Thailand
Often accompanied by laser treatments, such as facial lipo, which helps to tighten the skin, but it is popular as a stand-alone treatment in the hospitals and beauty clinics of Bangkok and the rest of Thailand too, such as specialized centers in Pattaya, Phuket, and Koh Samui. No incisions are made at all with the Thread lift Facelift and so there are no marks or scarring and only a local anesthetic is needed. The threads that put into the skin are incredibly small and once these are inserted, usually in the face, they work by pulling the tissues upwards. They also dissolve over a few months and stimulate the face to produce collagen, which is what gives your skin that lovely lift and elasticity.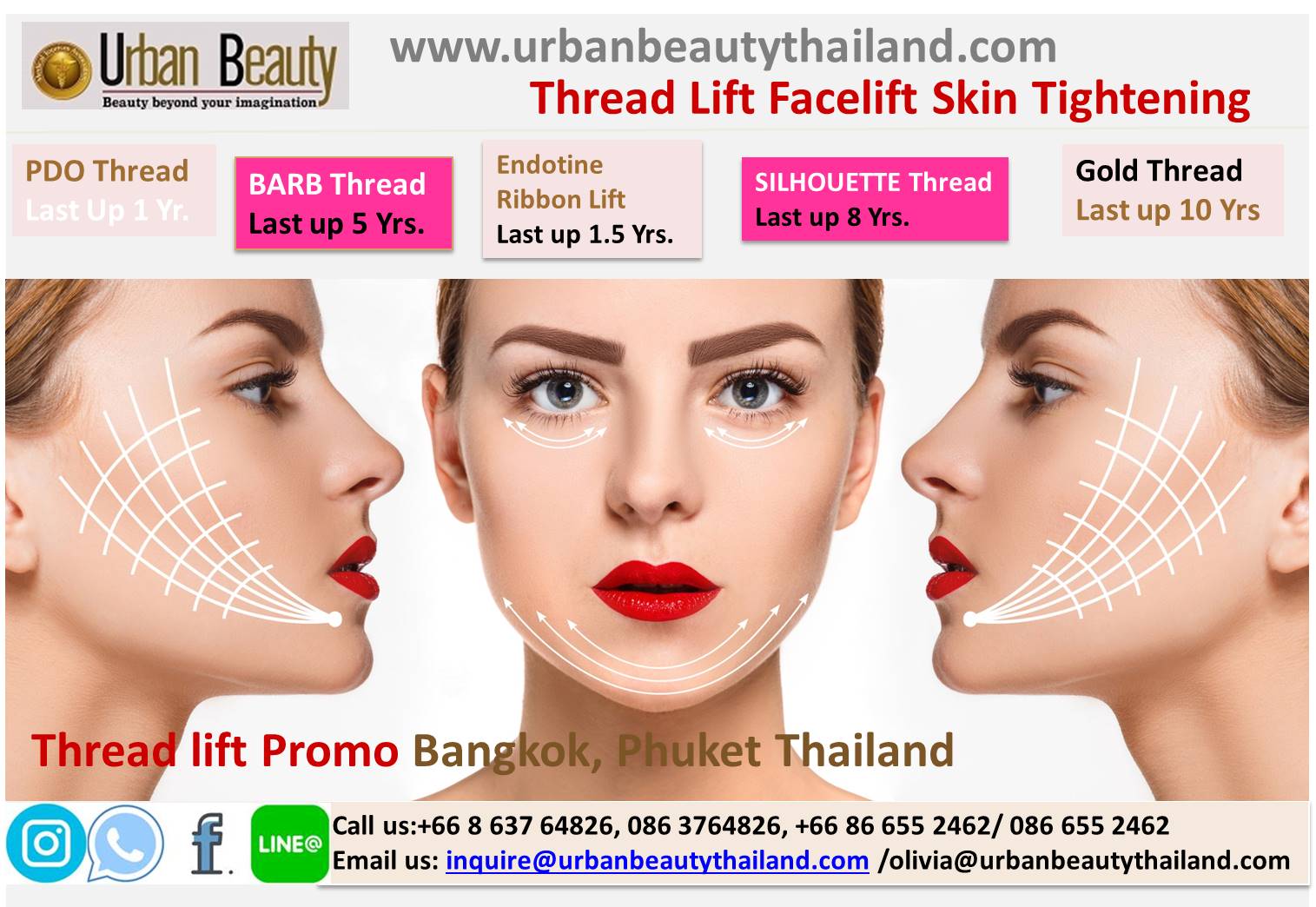 With many of these non-invasive and minimally-invasive treatments you still need time off work or from your everyday non-stop lifestyle, and Thread lift Facelift Thailand requires you to take a week off too. Staying at a resort by the pool in Bangkok, or a beach resort on a Thai island, sounds like the perfect tonic for the mind, body and soul, to lift your spirits, as your Thread lift treatment lifts your cheeks and jowls.
Non-Surgical Thread Lift Say Goodbye to Wrinkles and Sagging and Hello to a Younger Looking You! Urban Beauty Thailand offer Holiday deals in Bangkok, Phuket Thailand. Silhouette facelift Thailand, Smartcone lift bangkok, Silhouette Thread is no downtime with last upto 5-8 years. For more info. you may visit us www.urbanbeautythailand.com or inquire@urban.nginnu.com or +66 86 376 4826/086 376 4826/ 086 655 2462. At Ambassador Hotel Bangkok, 171 Soi Sukhumvit 11, Khlong Toei Nuae, Bangkok Thailand 10110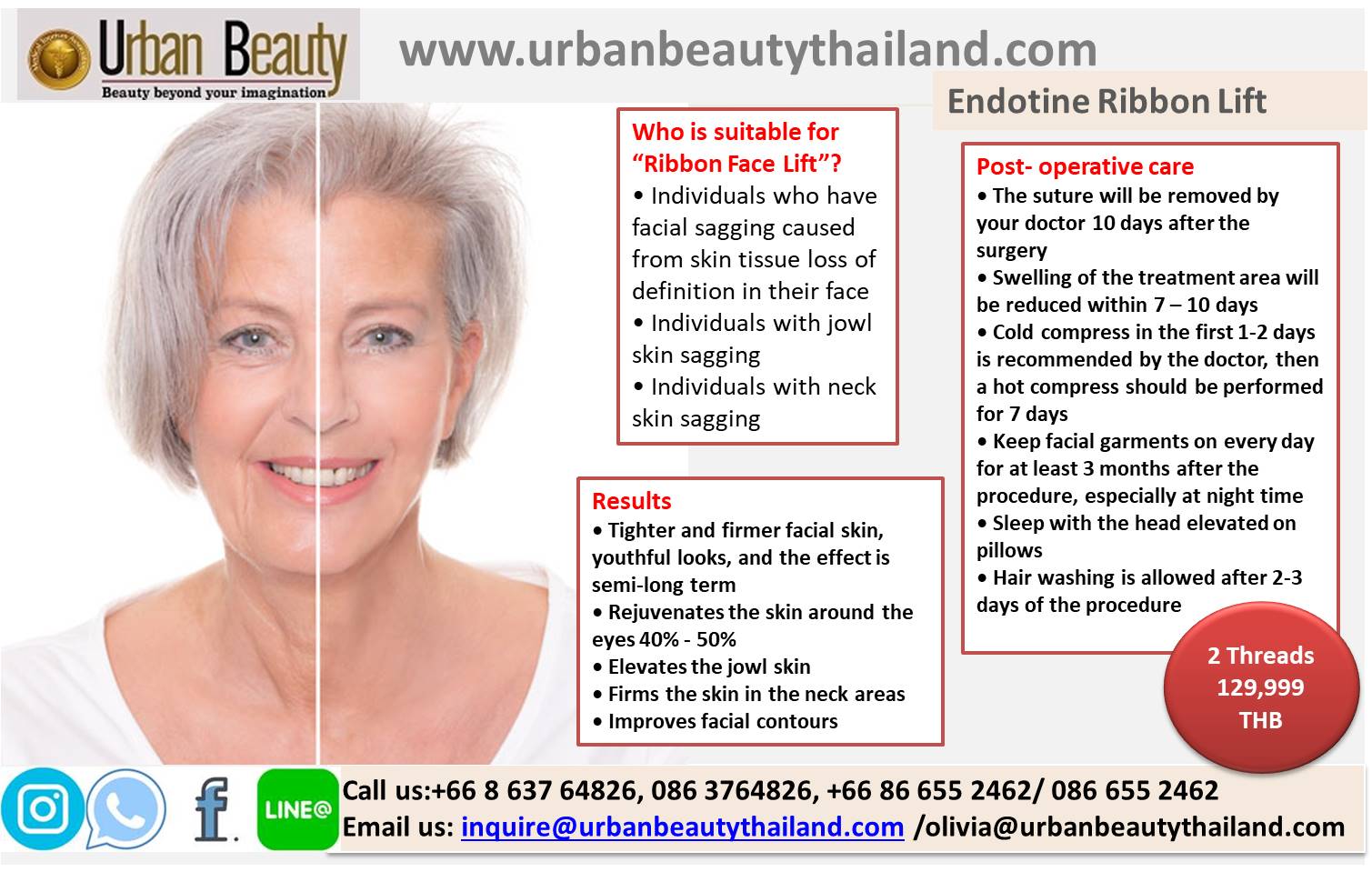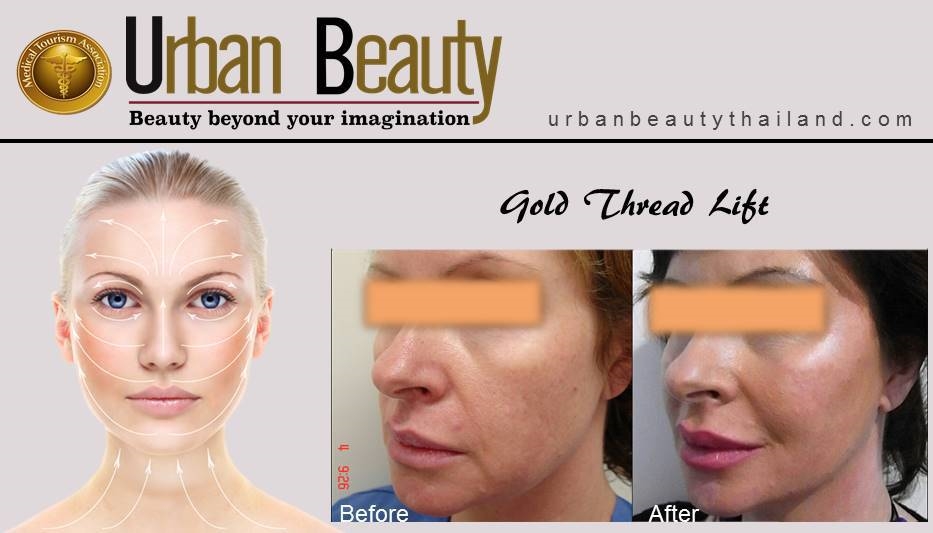 Let's

Us Help You With Threadlift Facelift in Bangkok, Phuket Thailand
MORE INFORMATION ON OUR FACE LIFTING PROCEDURE: