Facelift Temple Lift Thailand, Brow lift, Mid facelift Thailand – Cosmetic Surgery in Thailand Review costs at Urban Beauty Thailand
Facelift Temple Lift Thailand

, Forehead and Brow lift procedures at Urban Beauty Thailand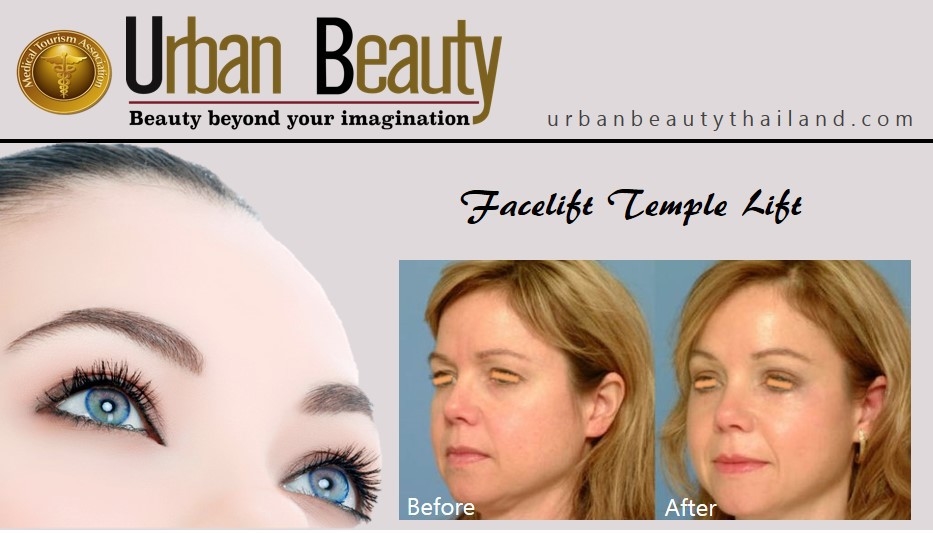 Anyone with pronounced aging in the temple area can benefit from this cosmetic surgery procedure.

Women and men with heaviness and sagging in their forehead and brow are ideal candidates.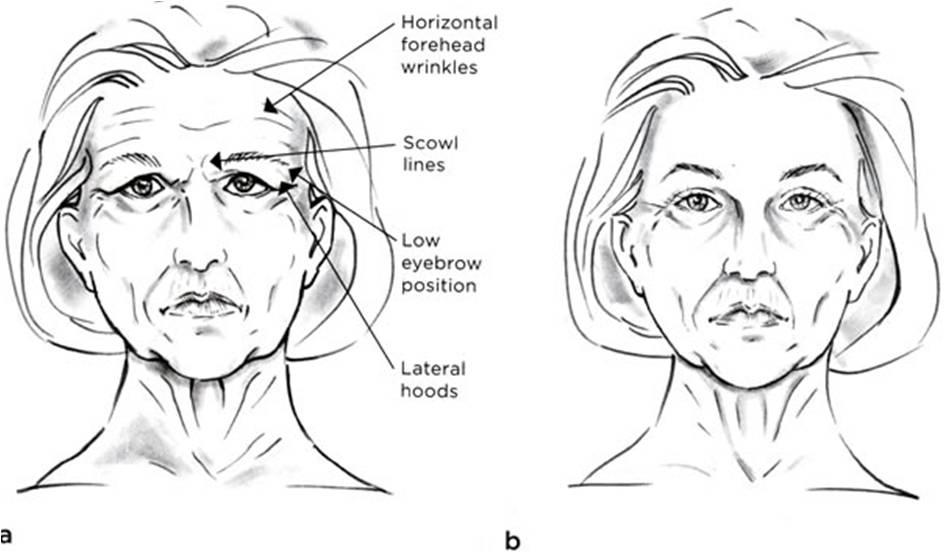 Start seeing what's possible when you view temple lift photos from actual patients of the practice. When you're ready, request a consultation with Urban Beauty Thailand:
Temple Lift Thailand is on an outpatient basis under general or local anesthesia in a

free-standing

surgical center.
Temple Lift Thailand is the procedure, places an incision entirely in the hairline above the ear. Through this incision the underlying tissue is tightened, crow's feet lines can be addressed, and the skin tightened, trimming off the excess.
Temple Lift Thailand is also may be done to improve on an old eyelid procedure or to complement an eyelid procedure when there is excessive heaviness in the lateral brow.
Temple Lift Thailand drains are rarely used but may be needed overnight at most.
Recovery Time: Temple Lift Thailand at Urban Beauty Thailand
Most of our patients report virtually no pain with their procedure and the sutures are removed in 7 to 10 days.
Because of the inconspicuous suture locations made entirely within the hair, many people can return to work well before the sutures are removed.
Facelift-Temple Lift Thailand Result:
A re-establishment of facial balance and harmony with relief from heaviness in the temple and brow areas is possible.
Crow's feet lines are softened and you will have a brighter, fresher appearance in the forehead and upper face.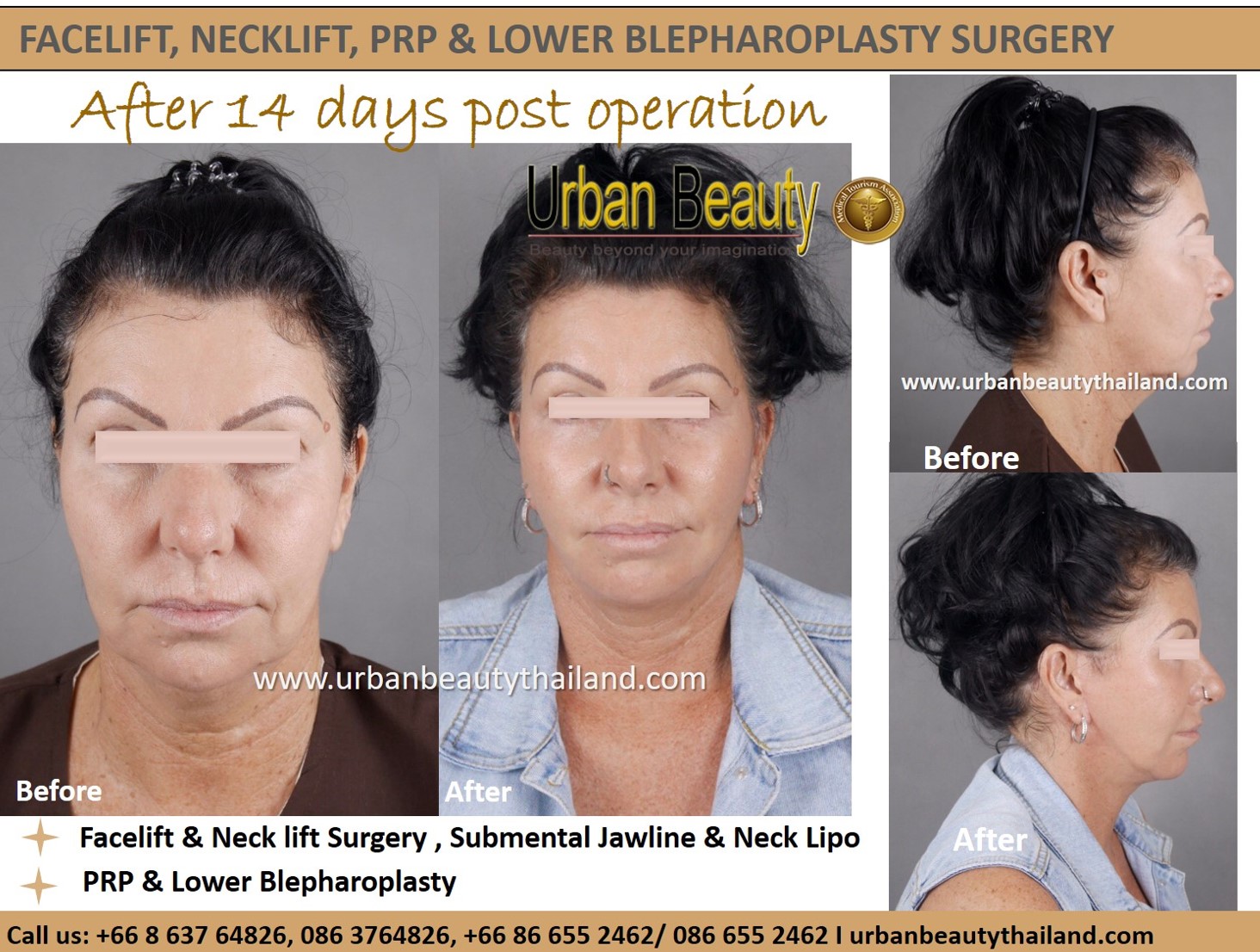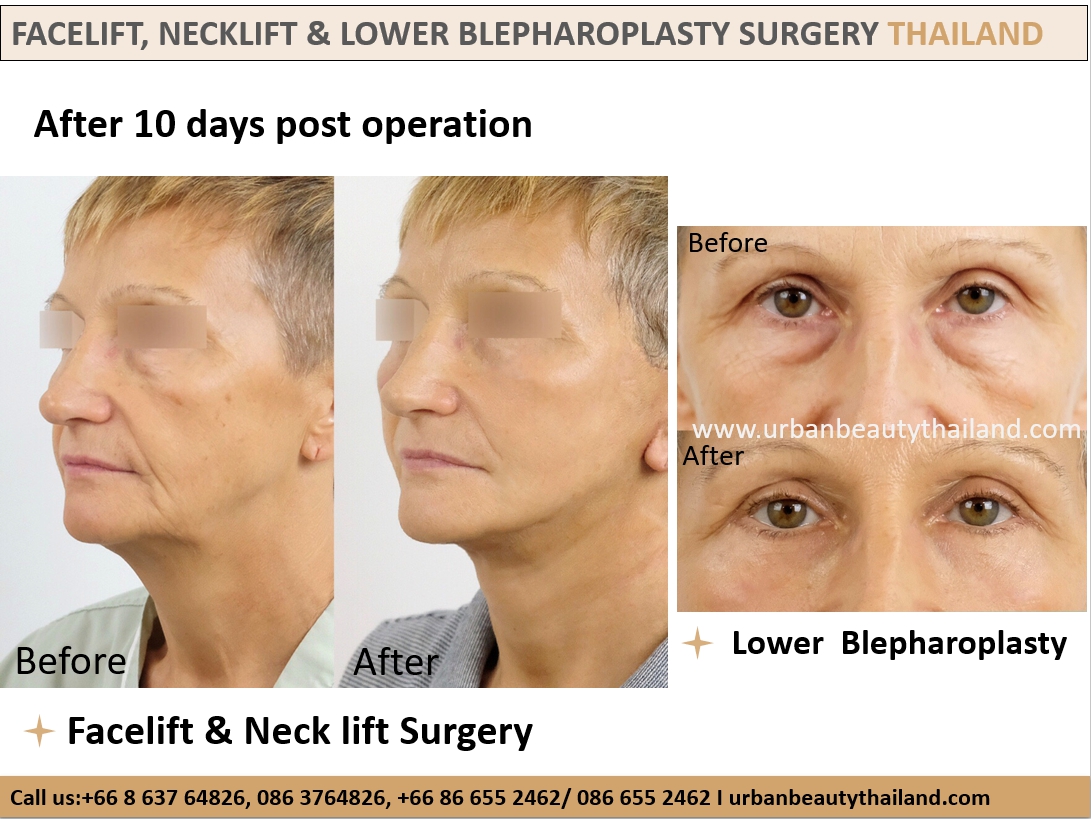 MORE INFORMATION ON OUR
FACE LIFTING PROCEDURE

:
Preparing for your Temple Lift in Thailand:
How to get a quote:
Photographs & Medical history necessary to undergo a surgery, Stay, Requirements
To request the right quote and provide all necessary details and "Make arrangements for a surgery by following these easy steps".
Photographs required for Temple lift:
Please send 5 pictures of your face:
1 frontal photograph,
1 profile photograph of each side
1 3/4 profile photograph of each side.

It is important that
pictures

show the head and neck completely.

Details: Age, Weight and Height
Hospitalization: 1- 2 day hospitalization at the hospital is required.
Requirements: Put off smoking 1 or 2 months in advance, since smokers have an increased risk of a delayed healing of scars. Smoking inhibits blood flow to the skin, which may interfere with the healing of incision areas, thus producing small holes in the skin (ulcers).
Take a few moments to review your desired outcome to make sure that you and our plastic surgeon are on the same page.

Surgeon

will give instruction about surgery before operation.
At Urban Beauty Thailand, we urge you to book an appointment if you feel that aging is starting to take away your natural glow.
We guarantee you that this short session will be the creation of a younger, healthier, happy and more energetic you.
Take years

of

your appearance at the drop of a hat, cast aside the depression you feel about old age and learn to live life, instead of just enduring it.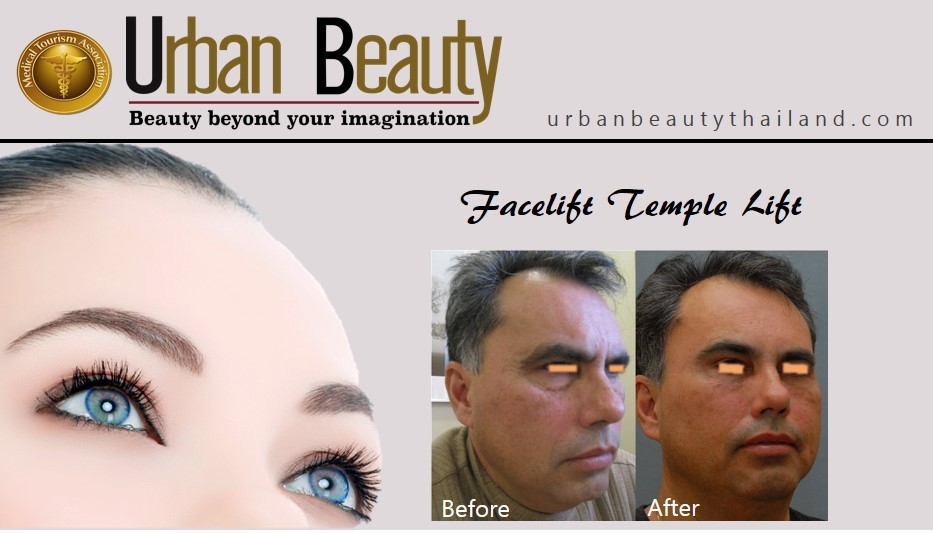 Ready to discuss with one of our beauty experts? Contact us at inquire@urbanbeautythailand.com or www.urbanbeautythailand.com +66(0)86 376 4826/086 655 2462 for voice call, WhatsApp, Viber, WeChat, Tango & Line chat.