Coolsculpting Thailand, Coolsculpting Bangkok – Urban Beauty Thailand
Coolsculpting  Thailand  Zeltiq Lowest Price Bangkok, Phuket Thailand for Sexier You from 7,400 THB/approx. 240USD/area 
New Price start from 7,400 THB/approx. 240USD/area  Lowest Price Coolsculpting Bangkok, Thailand. Say goodbye to stubborn fat and hello to the body you have always wanted! Urban Beauty Thailand is proud to offer patients Coolsculpting, a completely non-invasive, FDA cleared treatment for  fat reduction at its lowest and best price.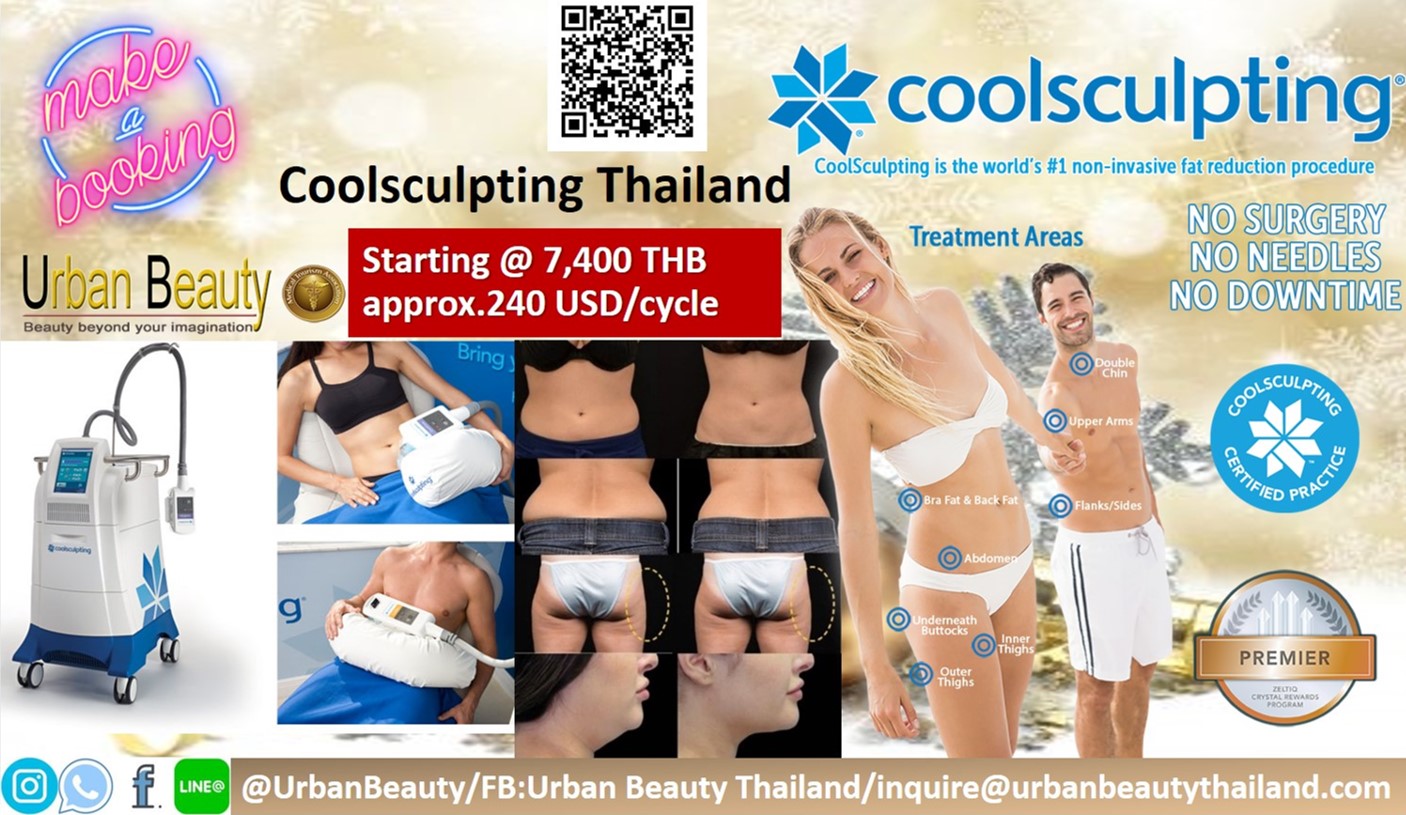 Urban Beauty Thailand offer Holiday deals Best Saving in Bangkok, Thailand start with 7,400 THB/approx. 240USD/area  Lowest Price Coolsculpting Coolsmooth by Zeltiq in Bangkok & Phuket Thailand. Cool sculpting treatment. Promotional package share with your friends and family. You can use it for several sessions anytime you want with no expiration.
Coolsculpting Bangkok, Thailand has men and women around the world looking and feeling their best without surgical incisions, anesthesia or downtime. Unlike surgery or liposuction which require substantial time away from work, Coolsculpting Thailand can be performed in as little as one hour. Choose Coolsculpting Thailand as a safe and effective way to sculpt the new you!
Coolsculpting by Current applicator; Cool Core, Cool Curve & CoolFitand CoolAdvantage applicator: 1 area 6.3 inch/area 
Price for all Applicators
Spot reducing fat through diet and exercise is practically impossible.  Men and women face frustrating problem areas every day: a muffin top, love handles, the lower pooch – just enough to show through fashionable snug-fitting clothes.  These small areas of fat don't seem to warrant a surgical procedure.  Is there any solution?
Now you can attack these problem areas with the non-invasive Coolsculpting Thailand procedure.  Coolsculpting Thailand utilizes a precisely controlled cooling method called Cryolipolysis to target, cool, and eliminate fat cells without damage to other tissue.  Fat cells are crystallized and destroyed during the cooling process – the dead fat cells are then naturally eliminated by your body.
Coolsculpting cost is one of the key factors in a person's decision to undergo a procedure. It is essential to consider that quality is usually a function of the Coolsculpting costs.
Lower priced surgeons may be less experienced and provide inferior services. However, Urban Beauty Thailand offers the best Coolsculpting Thailand at its lowest more affordable price.
Coolsculpting Thailand can be performed in a surgeon's office, an outpatient surgery center or in a hospital.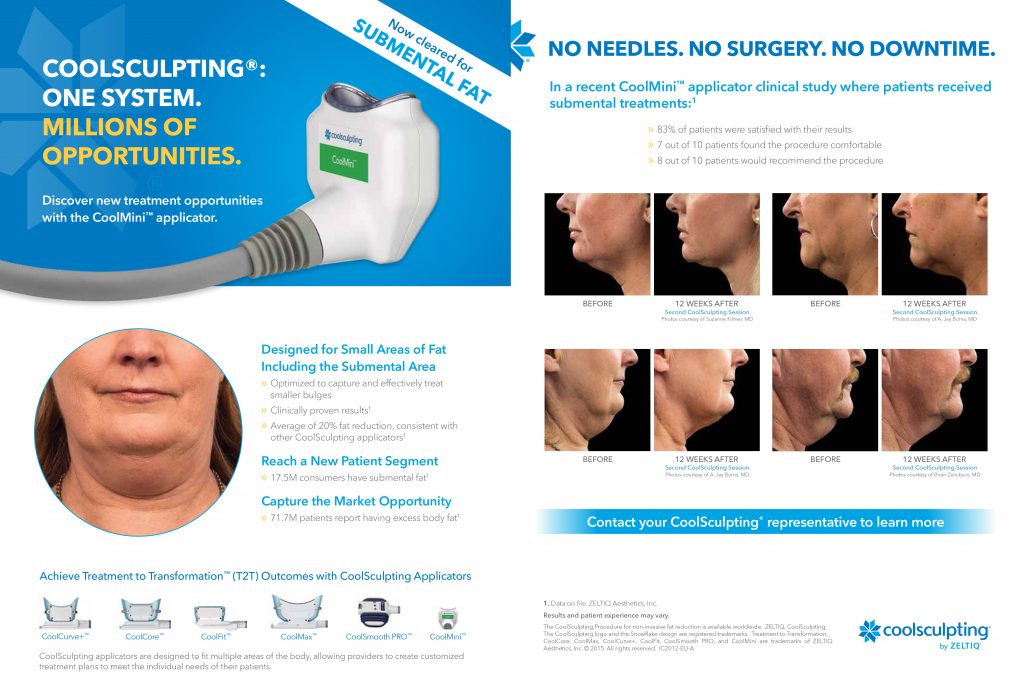 Finally, the surgeon you choose will greatly affect the Coolsculpting cost, as well as the outcome of your procedure. Highly qualified, board-certified surgeons are able to command higher fees, though most patients who choose these surgeons find the additional expense to be well worth it. Experienced doctors can choose the most appropriate techniques and ensure a positive outcome with a reduced risk of complications. Some of the topics that your surgeon will cover during a consultation include: Medical history, Areas of concern and Skin quality (elasticity). Based on these results and other information discussed during the consultation your plastic surgeon will recommend the best approach to meet your goals.
The good news is Urban Beauty Thailand is now offering you Coolsculpting Coolsmooth 

in

Bangkok

, Phuket, Thailand at the most affordable price compare to other countries.
The Coolsculpting, Coolsmooth by Zeltiq Thailand  is available in Bangkok, Phuket, providing you with the best services that would meet your expectation and satisfaction.
For more info. about Urban Beauty Thailand visit us www.urbanbeautythailand.com or inquire@urbanbeautythailand.com or +66 86 376 4826/0863764826/0866552462.