Lowest Price Coolsculpting Bangkok, Phuket, Thailand – Cosmetic Surgery Thailand Liposuction Fat Removal
Lowest Price Coolsculpting Bangkok, Phuket, Thailand
Urban Beauty Thailand offer Holiday deals Best Saving in Bangkok, Thailand with starting only 7,400 THB/approx. 230USD/area Lowest Price Coolsculpting Zeltiq Thailand Bangkok & Phuket Coolsculpting treatment. Promotional package share with your friends and family. You can use it for several sessions anytime you want with no expiration.
Most women over the age of 30 have an area of their body that they'd love to trim down (even just a tiny bit). Unfortunately, these areas tend to be ones that resist toning. It can seem like no amount of dieting or exercise makes a difference, driving patients to frustration and even crazy tactics.
There's an unlucky truth behind problem fat. Women are interested in a body that allows them to feel comfortable wearing anything, and showing off their arms and legs (not to mention swimsuit season). Yet it's easier for women than men to gain weight in standard problem areas, and harder to lose weight from them. Problem fat is truly a problem because there is no east, at-home solution. The gym and a careful diet don't always bear fruit.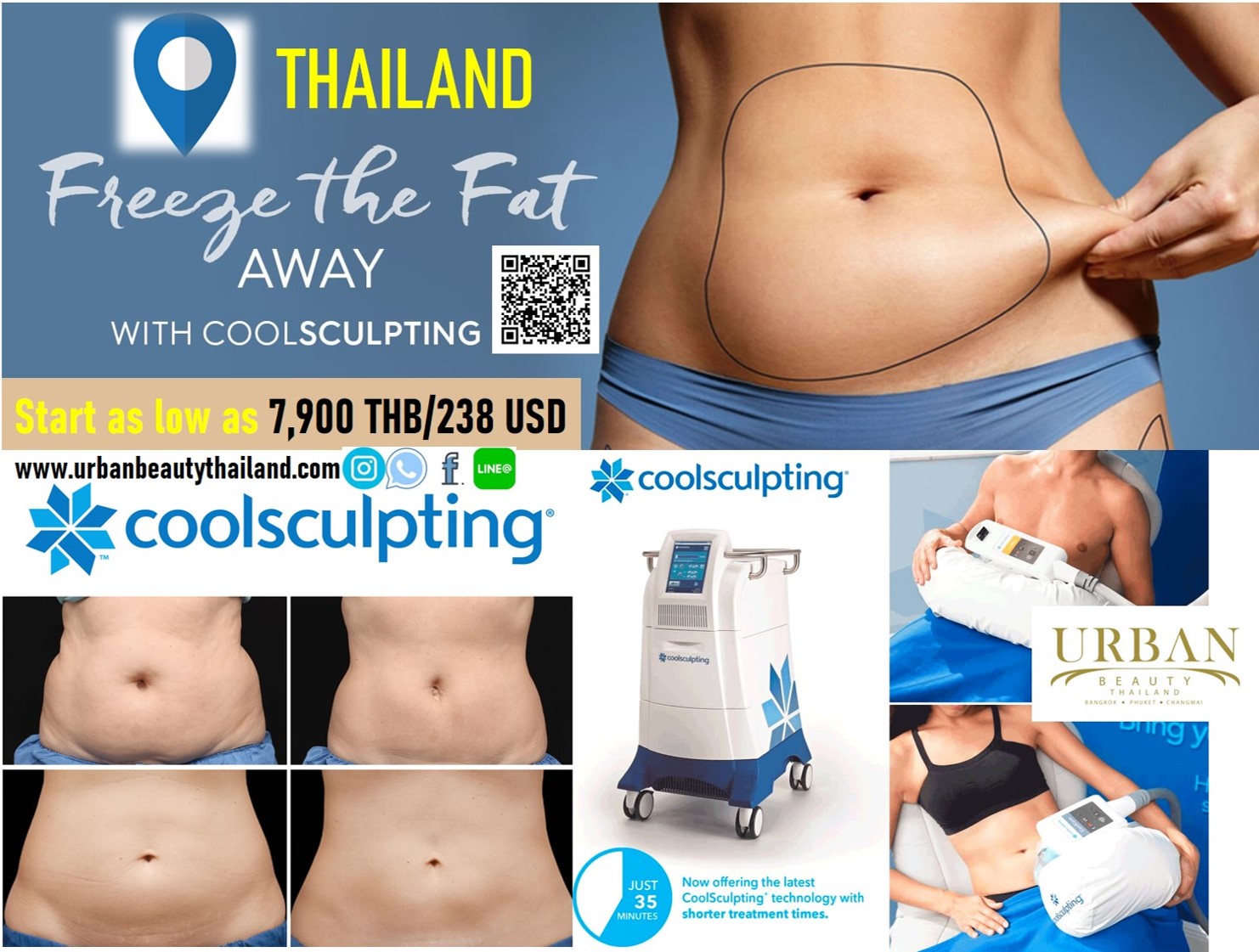 Some areas of the body are just more difficult to target than others. The inner thighs can be hard for you to work out properly, especially when you're trying to focus on other areas that seem to be getting stronger with every workout. However, when you try Coolsculpting Bangkok, you'll experience the fat reduction fat removal you've been looking for, no matter how stubborn the fat of your inner thighs seems to be.
Coolsculpting by Current applicator; Cool Core, Cool Curve & CoolFitand CoolAdvantage applicator: 1 area 6.3 inch/area 
Price for Coolsculpting all Applicators start at 7,400THB/approx. 230USD/area 
New promotion just for Bangkok
Coolsculpting Bangkok
1-19 areas is cost 7,900 THB per area
20 areas up is cost 7,400 THB per area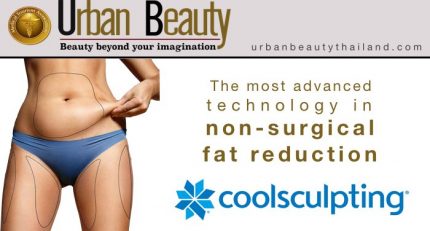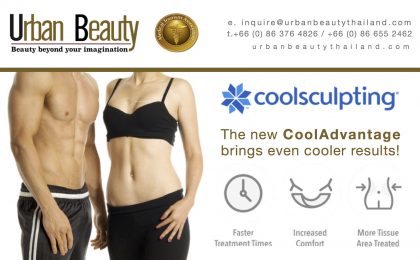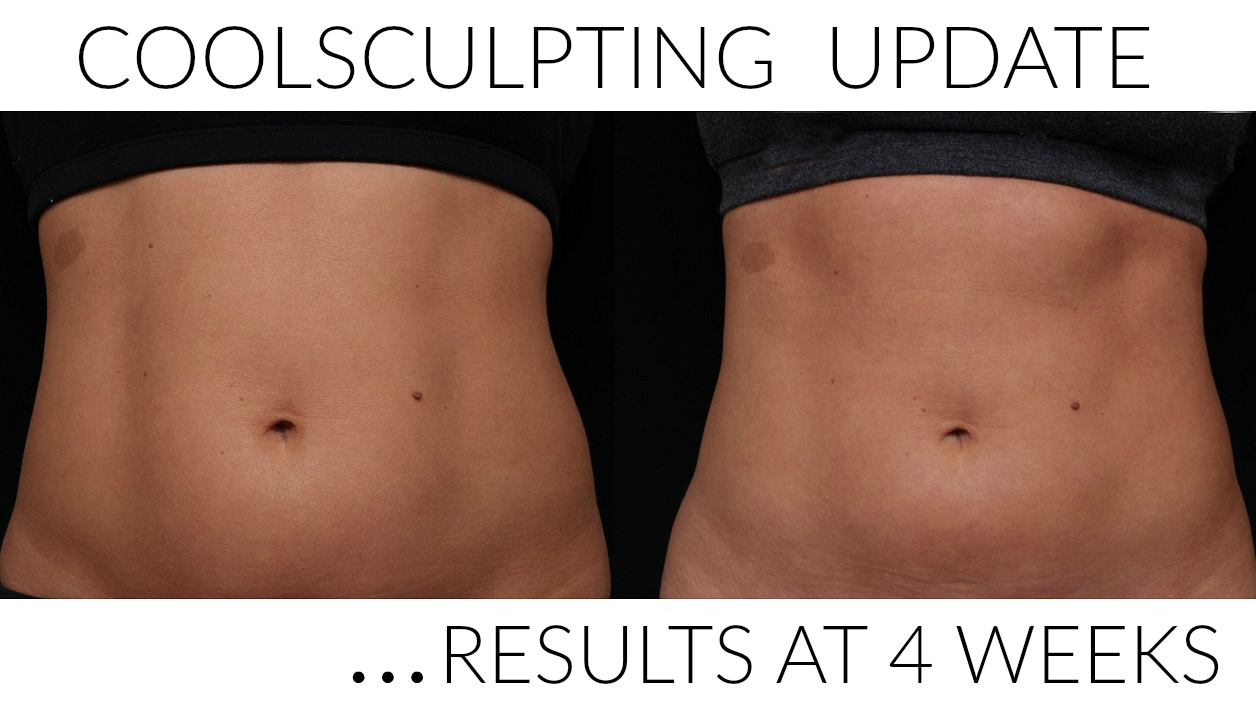 So if spot-specific weight loss is an impossibility, what's the solution? Know that, in some cases, no amount of dieting or exercise will results in the precise results you're seeking. Don't allow this to inspire feelings of hopelessness or frustration. It's time to turn your efforts in a new direction.
Coolsculpting Bangkok is a non-invasive, effective fat cooling treatment. FDA-approved and entirely safe.
Coolsculpting Bangkok cools fat cells until they reach their specific fat freezing point.
This temperature is higher than the fat freezing points for other cells, leaving them unaffected by the cooling process.
Less involved than liposuction, Coolsculpting Bangkok employs a special hand piece that leaves healthy skin and vital cells undisturbed.
The area to be treated is pulled slightly away from the body, and into this hand piece. As it gently cools the area, it becomes numb, allowing the patient to lie back and relax.
Coolsculpting Bangkok is especially well-suited for common problem areas because of their locations. It's simple to pull fatty areas away from the arms, thighs, and hips.
The sagging or flabby skin fits easily into the hand piece. The fatty tissue typically shrinks by at least 10-20%, leaving your body more toned and your limbs ready to show off.
If you're struggling to lose body fat on the inner and outer thighs, set up a consultation with us and learn more about Zeltiq Thailand. Coolsculpting Bangkok, the proven non-surgical fat removal fat reducing treatment. With Coolsculpting Bangkok, there is no down time and you can see results as first treatment.
Say goodbye to stubborn fat and hello to the body you have always wanted! Urban Beauty Thailand offer 7,400 THB/approx. 230USD/area
  Lowest Price Coolsculpting Thailand Bangkok & Phuket, Thailand.  Coolsculpting is a completely non-invasive, FDA cleared treatment for fat reduction at its lowest and best price.
We are offer Lowest Price for Zeltiq CoolSculpting™ in Bangkok, Phuket Thailand. Best Promotion Skin Tightening Bangkok Ulthera Facelift. Call us at +668 637 648 26/086 655 2462 or send email through inquire@urbanbeautythailand.com to see if Coolsculpting Bangkok Phuket, Thailand. You may visit us www.urbanbeautythailand.com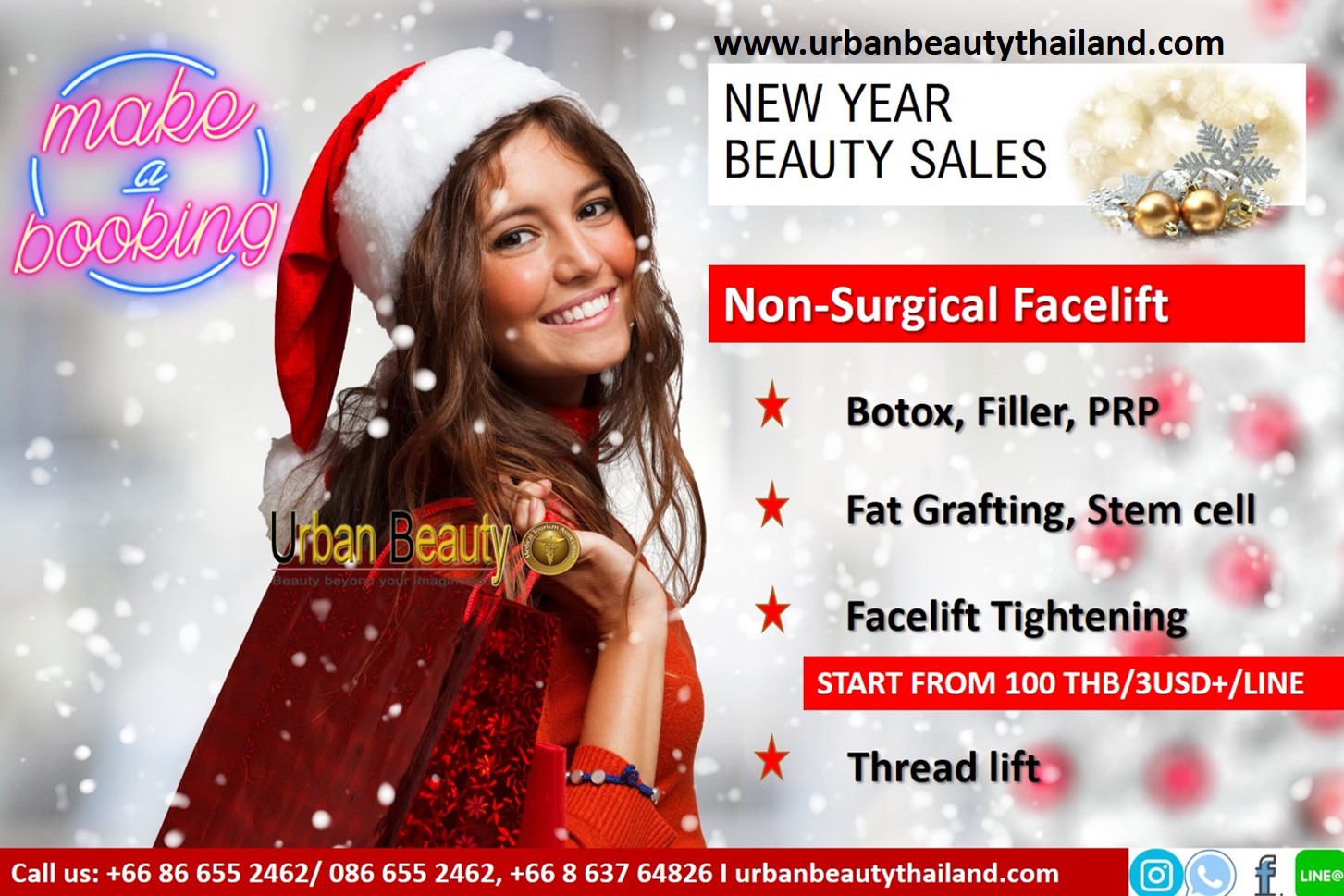 Vaser Liposuction Bangkok, Phuket Thailand with Best Surgeons team and best prices.