Coolsculpting Thailand- Lose fat faster with CoolAdvantage Thailand, Coolsculpting Bangkok, Phuket Thailand
Lowest Cost Non-Surgical Zeltiq CoolSculpting® PRO Lipo in Thailand Coolsculpting Promotion in Bangkok, Thailand ONLY. Its time to treat yourself
Lose fat faster with Lowest Price CoolAdvantage Thailand, Coolsculpting Bangkok, Phuket Thailand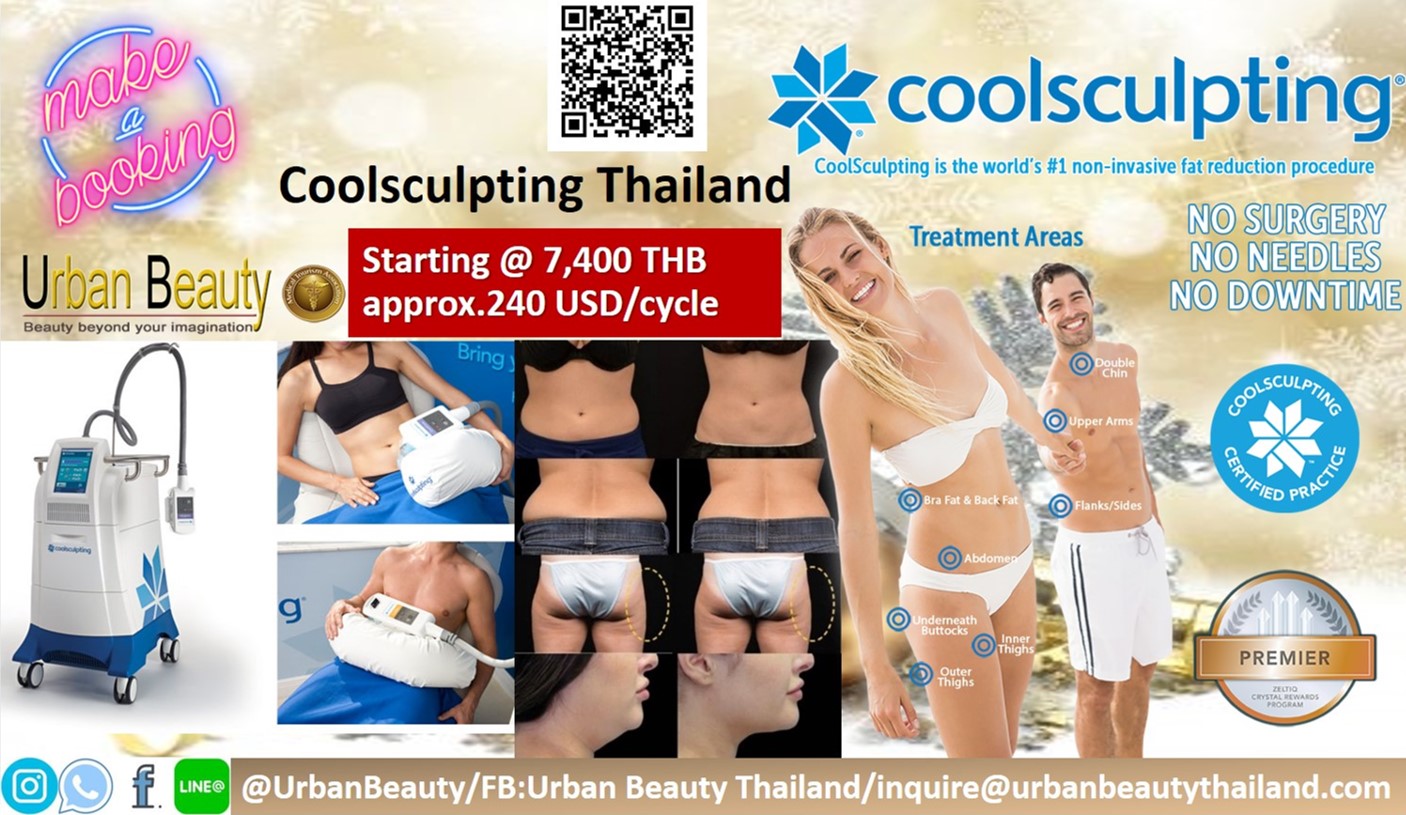 CoolAdvantage Bangkok, Phuket, Thailand; CoolSculpting is a revolutionary surgery-free fat loss procedure and the latest innovation, the CoolAdvantage Applicator, has arrived in Thailand and offers incredible results, shorter treatment times with greater comfort.
The new CoolAdvantage applicator is designed to fit all the same body shapes and sizes as the original applicator, with the huge advantage being that we can now freeze your body fat in almost half the time! With CoolCurve/Core/Fit and CoolMax, treatment times are around one hour, with CoolAdvantage, treatment time is just 35-minutes.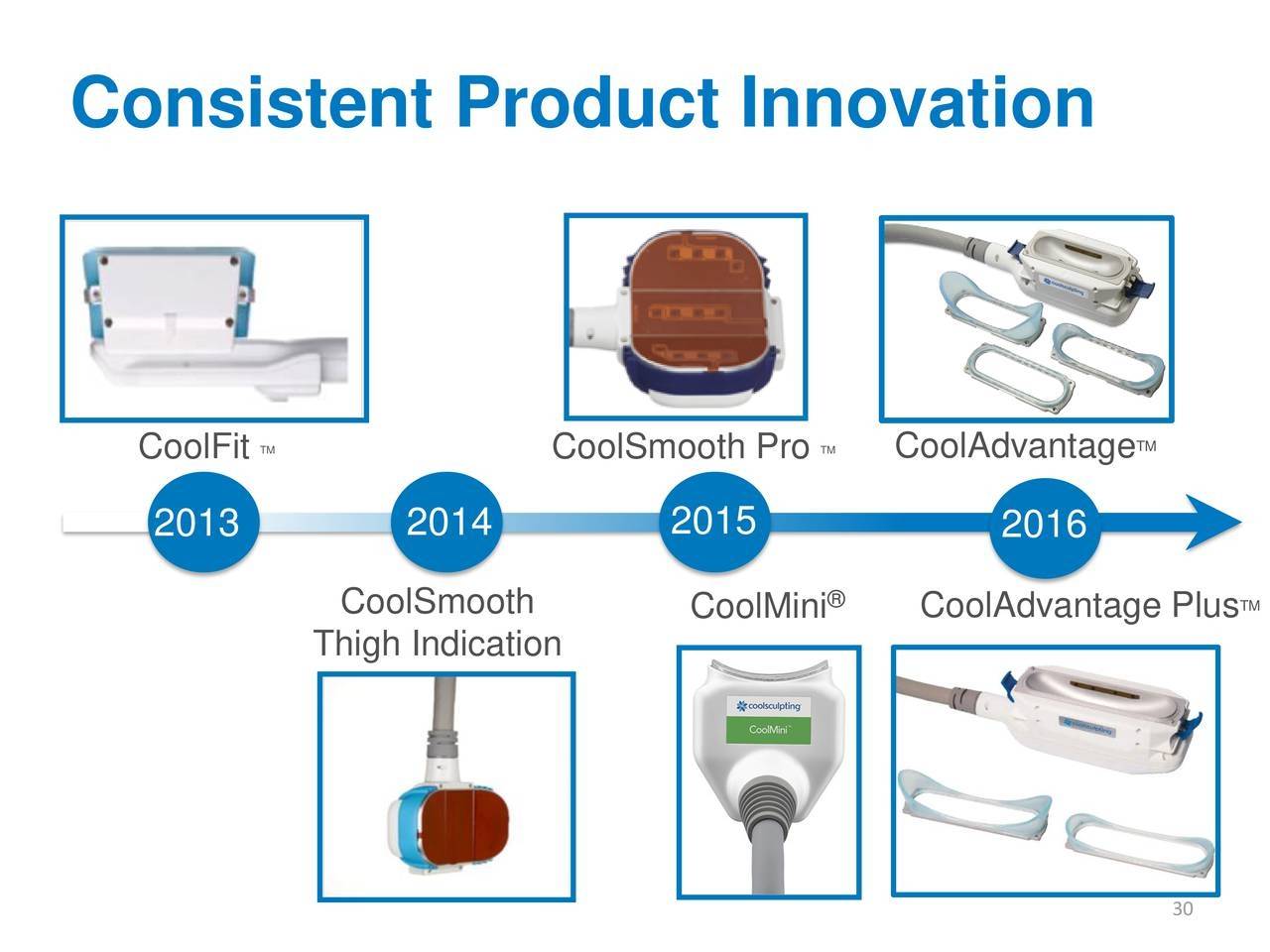 CoolAdvantage vs. old applicators!
| | |
| --- | --- |
| CoolAdvantage Applicator | CoolSculpting Traditional Applicator |
| Treatment time of just 35 minutes! | Treatment time of around one-hour |
| Temperature -11° | Temperature -10° |
| Average contact area per treatment is 122 cm2 | Average contact area per treatment is 111 cm2 |
| Dramatic reduction in bruising | Patients experience some bruising |
| Patients report 45% improvement of comfort throughout treatment | Patients experience mild discomfort throughout treatment |
CoolAdvantage Thailand is a next generation applicator that can deliver the best possible results in almost half the time, covering larger body area than other CoolSculpting applicators. The main benefits to you as the patient include:
42% shorter treatment time with CoolAdvantage Thailand! Blasting body fat in only 35 minutes, CoolAdvantage Thailand is way faster than traditional CoolSculpting which would take around one full hour. The new contoured cup design makes better contact with fat tissues and provides cooler temperatures which ultimately allows better results in almost half the time.
Improved comfort with CoolAdvantage Thailand! Of course CoolSculpting Thailand is considered a relatively pain-free treatment, however the CoolAdvantage applicator takes patient comfort to the next level. With shorter treatment time, as well as less vacuum skin tension and suction, CoolAdvantage results in 82% less bruising.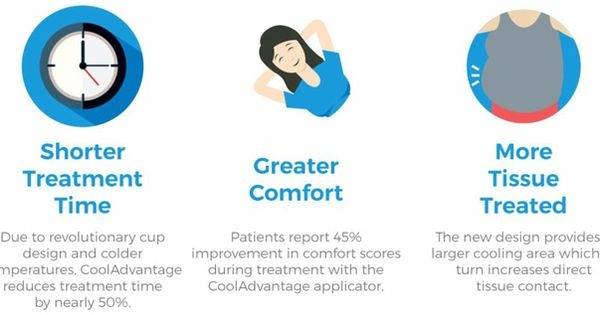 Lose more fat with CoolAdvantage Thailand! The new contoured design enables us to get closer to the target tissues and ultimately cover a larger area in one session.
CoolSculpting, New CoolAdvantage Thailand can freeze body fat in the following areas:
Abdomen
Back
Bra area
Chest
Waist
Stomach

New CoolAdvantage Thailand Packages:  Take 35 min per area
Coolsculpting

 by Current applicator; Cool Core, Cool Curve & CoolFitand CoolAdvantage applicator: 1 area 6.3 inch/area 
Price for all Applicators; 
Coolsculpting Bangkok Start THB 7,400THB/approx. 240USD/area
We offer packages for fat reduction and body contouring with the NEW CoolAdvantage applicator in Bangkok. With Urban Beauty Thailand we provide first-class service to all our patients and can tailor individual packages to suit your needs. For CoolSculpting in Thailand using the New CoolAdvantage applicator, prices start from:
The NEW CoolAdvantage applicator blasts body fat in just 35 minutes! Its unique cup design allows cooler temperatures, move coverage, less bruising & even better results in almost half the time of the original applicators!
For a FREE consultation or for more information on our Body Contouring CoolSculpting Bangkok, Phuket Thailand and our other non-surgical packages, contact us at   inquire@urban.nginnu.com or +66(0)86 376 4826/086 655 2462 for voice call, WhatsApp, Viber, WeChat, Tango & Line chat. Visit our website urbanbeautythailand.com to discover all of our services in Bangkok, Phuket and Koh Samui, Thailand.