Breast Augmentation Thailand, Breast Implants Enlargement Breast Lift – Cosmetic Surgery Thailand
Boosts your Confidence with Breast Augmentation Thailand, Breast Implants, Breast Enlargement, Breast Lift, Natural Fill Breast & Breast Fat Transfer.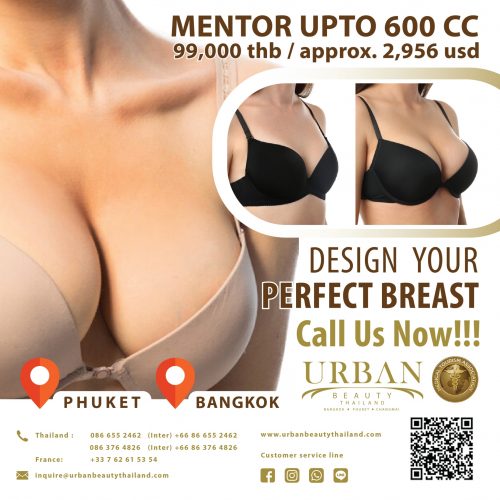 If you are considering getting Breast Implants Thailand, congratulations! This is a very exciting time in your life as you are on your way to becoming a more confident you. Every woman has the right to feel beautiful, and if to you, this means have a Thailand breast augmentation, consider scheduling a consultation with our plastic surgeon today to find out more about the procedure.
Therefore, now may be the perfect time to take the plunge and start taking steps toward feeling like the woman you were born to be. With summer coming to an end, many women are reflecting on the last several months and wondering what they could've done differently. It seems like many are wishing they had felt more confident in their bathing suits and summer sundresses instead of worrying that their breasts didn't look right. Furthermore, this is the time of year that many start thinking about the coming holiday season and all of those Christmas cocktail parties and work functions where they will want to feel comfortable wearing that little black dress.
Breast Augmentation Thailand and Breast Implants Thailand, clinically known as "augmentation mammoplasty Thailand", is a surgical procedure where gel implants of varying shapes and sizes are used to enhance a woman's breasts. Breast Augmentation Thailand is a procedure generally chosen by women to enlarge and reshape their breasts for a variety of personal and sometimes medical reasons.
Cost for Breast Implants Thailand:
Breast Implants in Bangkok is cost 99,000 THB/approx.$3,200 USD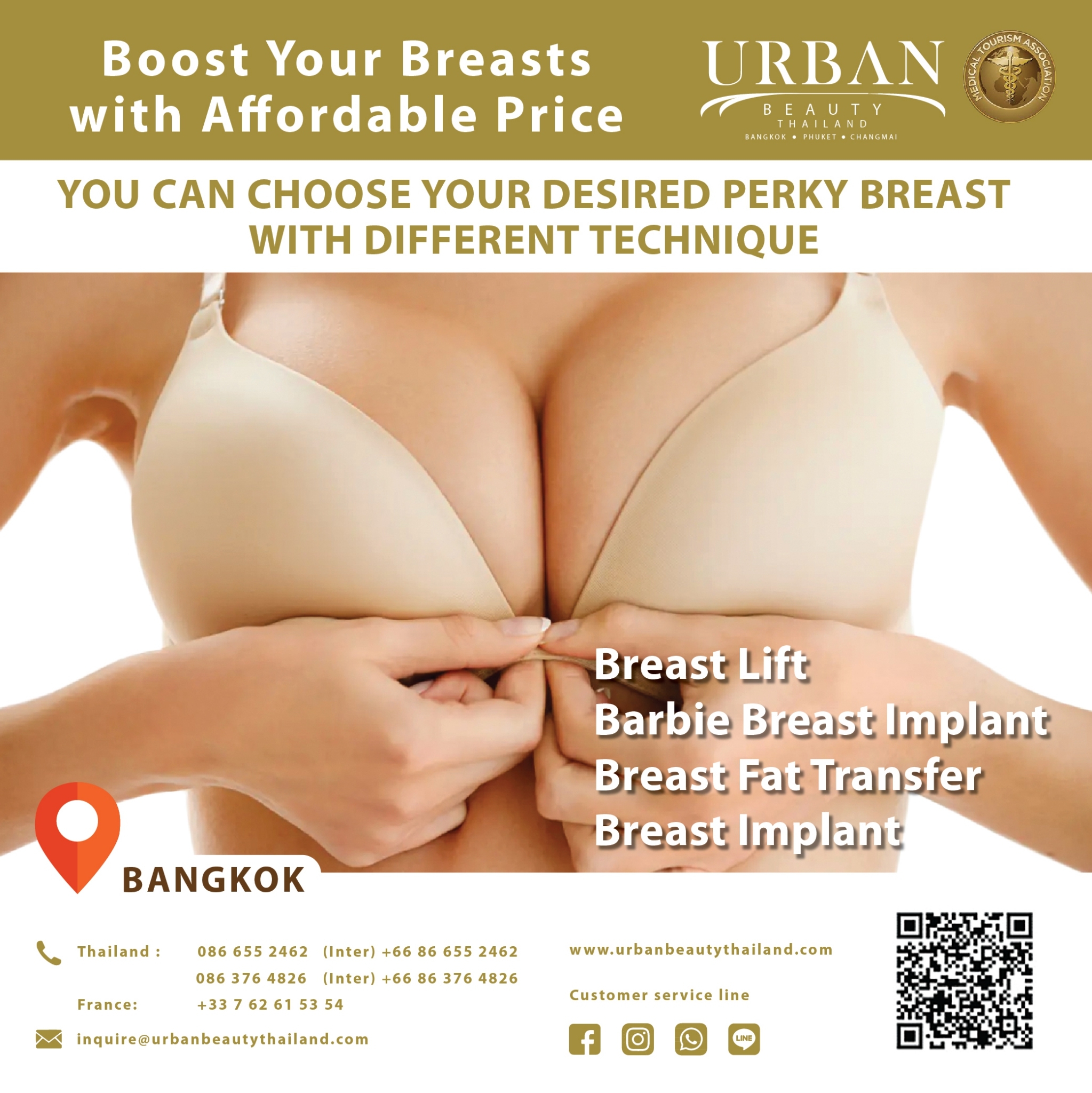 Some of the reasons one might chose Breast augmentation Thailand:
To balance a difference in breast size or position.

A woman might feel her breasts are too small or not proportional to the rest of her body.

To correct a reduction in breast volume after pregnancy.

For breast reconstruction.
Procedures:
Breast Augmentation Thailand procedure involves placing an inflatable implant filled with saline behind the breast tissue through a small incision typically made in the natural crease beneath the breast.
Breast implants are formed of a silicone shell containing either silicone or saline (salt water).

Modern implants have a textured outer shell and come in a variety of shapes and sizes.

The size and shape most suited to you will be discussed at the time of your consultation.

The method of implant insertion and positioning depends upon client preferences and surgical recommendations.

The surgical procedure is completed in 2 hours, and facilitates rapid recovery that generally results in minimal bleeding and scarring, and allows a patient to return to work in approximately 3 days.
Results:
The results of breast augmentation Thailand are immediately visible. Final results appear gradually over the next few weeks as swelling resolves and breast size and shape settles.

Incision lines typically will continue to fade over the next year.

Over time, your breasts can change due to aging, weight fluctuations, hormonal factors and gravity.
Your new enhanced breast contour and the freedom to wear the clothes you enjoy without the need for padded bras should bring you added self-confidence whether at the beach or in the boardroom.
For many women, the result of Breast Augmentation Thailand can be satisfying, even exhilarating as they learn to appreciate their fuller appearance.
Your decision to have Breast Augmentation Thailand is a highly personal one that not everyone will understand.

The important thing is how you feel about it. If you've met your goals, then your surgery is a success.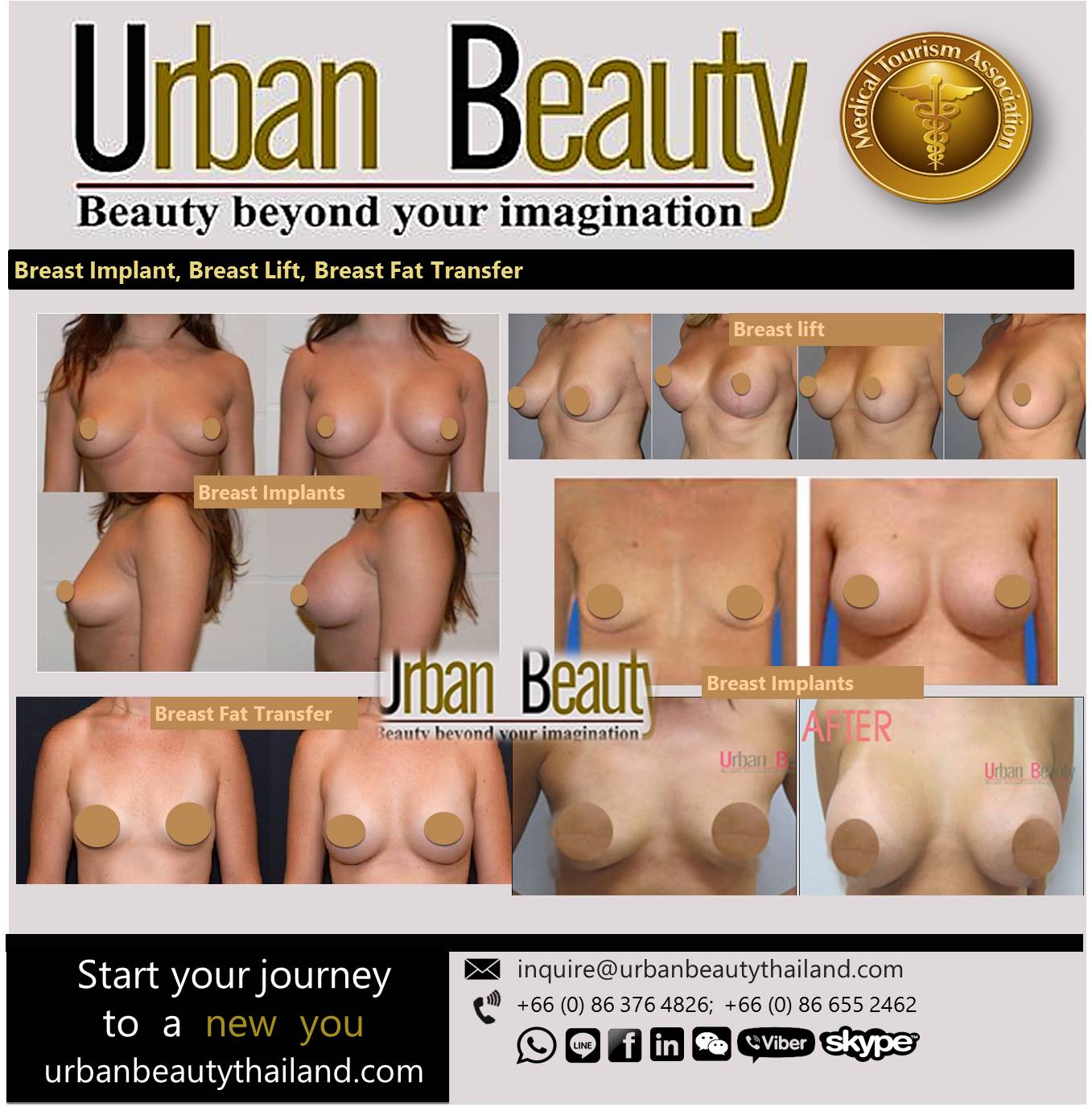 Now, create a better you and give yourself more confidence and get the best that breast implants Thailand have to offer at special pricing all inclusive with free 2 way transfer, after care medications and follow up check ups!
Expectations:
The final factor to consider when making the decision to get Breast Implants Thailand is the effect the procedure will have on your self-confidence level. For women who are unhappy with this particular feature of their anatomy, breast augmentation may make all the difference in a woman's satisfaction with her appearance. While this procedure may not actually boost your climb up the career ladder, the increased confidence and satisfaction that stems from a breast enlargement procedure can enhance your quality of life on many different levels, including your career path.
Boost Your Breasts with Affordable Price Breast Augmentation Thailand by Breast Fat Transfer, Breast Implants and Breast Stem Cell Fat Grafts Treatments in Thailand. Breast Augmentation Thailand, Find Out About Stem Cell Therapy & Fat Transfer.
Considering Breast Augmentation Bangkok, Phuket Thailand but don't know which type is suit you? Ready to discuss with one of our beauty experts?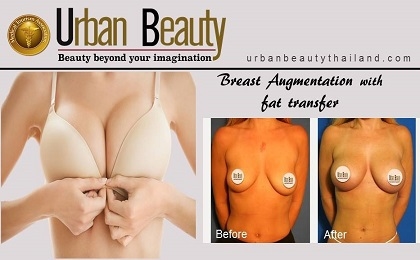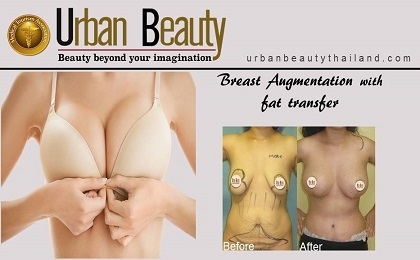 Contact us at inquire@urbanbeautythailand.com or www.urbanbeautythailand.com +66(0)86 376 4826/086 655 2462 for voice call, WhatsApp, Viber, WeChat, Tango & Line chat. 
For the best price surgery in Thailand quote: Barbie Breasts Thailand / Barbie Boob Job Thailand / Breast Lift Thailand / Breast Augmentation Thailand / Breast Augmentation Bangkok / Breast Augmentation Phuket / Breast Lift Bangkok / Breast Lift Phuket / Liposuction Thailand / Liposuction Fat Transfer Package Thailand / Fat Transfer Phuket / Tummy Tuck Thailand / Anti-Ageing Surgery Thailand / Cosmetic Surgery Thailand / CoolSculpting Thailand / VASER Liposuction Thailand / VASER Liposuction Bangkok / Lipo Thailand / Lipo Bangkok / Brazilian Butt lift