Melasma, Pigment treatment, Acne Scar, Tattoo Removal, Fraxel
Melasma

is thought to be the stimulation of melanocytes or pigment-producing cells by the female sex hormones estrogen and progesterone to produce more melanin pigments when the skin is exposed to sun.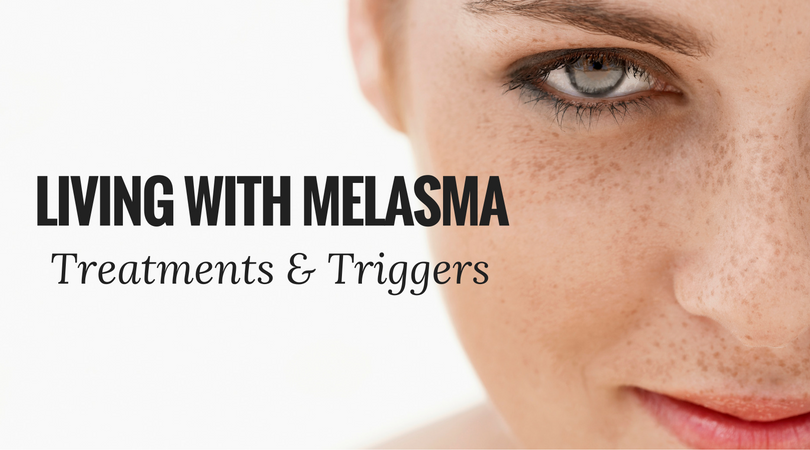 Women with a light brown skin type who are living in regions with intense sun exposure are particularly susceptible to developing this condition.
Genetic predisposition is also a major factor in determining whether someone will develop melasma.
The incidence of melasma also increases in patients with thyroid disease.

It is thought that the overproduction of melanocyte-stimulating hormone (MSH) brought on by stress can cause outbreaks of this condition.

Other rare causes of melasma include allergic reaction to medications and cosmetics  Laser treatment.

A Wood's lamp test should be used to determine whether the melasma is epidermal or dermal.

If the melasma is dermal, Intense pulsed light laser has been shown in studies to provide improvement in many patients.

Intense pulsed light has also been effective in the treatment of melasma.
Recommended Treatments: Fraxel and Medlite C6 in Thailand
Fraxel –  Melasma and pigment treatment with Fraxel laser in Thailand. At Urban Beauty Thailand, Fraxel is a Signature for Melasma Thailand Fraxel Laser Reviews: Fraxel® – Fractional Laser Skin Treatments in Bangkok, Phuket, Pattaya and Samui
Fraxel can reverse visible signs of aging, and is a safe, laser skin treatment that removes years from your.

Fraxel lasers are used to treat a variety of skin disorders, signs of aging, scars and uneven skin tone. The lasers target microscopic areas of skin rather than the whole surface.

Fraxel offers three lasers for different levels of severity–refine, repair and restore. The procedures are performed on an outpatient basis, with recovery time ranging from a few hours to a week. Does this Spark an idea?

Technology Fraxel's refine and restore non-ablative lasers work by sending pulses of energy to the layers of skin under the epidermis in tiny columns.

By targeting small areas, more tissue remains intact, and the healthy tissue surrounding the treated area stimulates collagen production and promotes faster healing.

The repair laser does work on the top layer of skin but also targets small areas, rather than the whole surface like most ablative lasers
Fraxel re:pair™ – An aggressive treatment suitable for severely damaged skin, Fraxel re:pair™ comprises a single treatment, according to the Fraxel website. Recovery time can take up to 10 days.
Signature for Melasma

Anti-Aging

Removal Wrinkles

Scars, Spot

Pigment Skin disorder

Skin Repair
Skin Restore

Skin Refine

fraxel-chest fraxel  fraxel belly.    

Fraxel re:store™ – The most widely used Fraxel treatment, Fraxel re:store™, resurfaces moderately damaged skin. According to the Fraxel website and downtime is usually between two and four day

Fraxel re:fine™A gentler treatment, Fraxel re:fine™ treats minor skin damage over the course of several sessions.   

Multiple Treatments – For best results, both the Fraxel re:store and the Fraxel re:fine require multiple treatments, usually between three and five.
Warning – Patients should choose an experienced professional who provides before and after photographs of former clients, offers references, and candidly discusses questions and concerns. If used incorrectly, a Fraxel laser can burn and scar the skin.