Breast Implants Saline vs.Silicone – Cosmetic Surgery Thailand
Top specialists of plastic surgery worldwide deal with comparison of these two types of breast implants. There is still not a unified opinion on this theme.
There are two different trend of the usage of implants in the United States and in Europe. In the United States the surgeons prefer rather saline filled implants, on contrary silicone implants are preferred in Europe with great experience.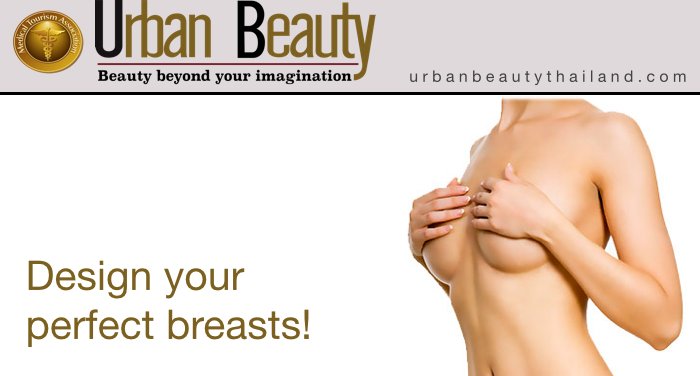 List of implants:
Implants filled with physiological saline = SALINE FILLED IMPLANTS
Implants filled with silicone = SILICONE FILLED IMPLANTS

Implants with combination of silicone and saline = BAKER'S EXPANDERS (they are used much less)

Both types of implants are available on our and foreign market in many sizes and in two basic types. Both types of implants are produced as round silicone/saline implants and/or teardrop silicone/saline implants. Usually both implants have silicone surface although there are also implants with polyurethane surface, they are used less.
What is SILICONE?
Silicone is inorganic-organic polymer. It is very close to human body thanks to its organic component, which is attached on atoms of silicon.

In natural human tissue we can find polymer structures that are mainly of organic origin, it means that they contain mainly carbon, oxygen, hydrogen and nitrogen.

This organic-silicon-oxygen unit repeats regularly. Silicone is thanks to its unique features widely used not just in medicine but also in technical industry and cosmetics.

All silicone implants and devices used in medicine must be tested according to law about health care and it must have CE certificate (notification of products that fulfilled standards of European Union.)
What is PHYSIOLOGICAL SALINE?
Physiological saline is 0,9% solution of sodium Chloride (NaCl) or also kitchen salt. It is an isotonic solution i.e. of the same osmotic pressure as blood serum.

It is mainly used as infusion solution, in medicine it has broader usage though. Wounds can be washed with it or it can be used for scientific reasons.

It does not cause water transport to the cell and not even from the cell and therefore it is very well accepted by surrounding cells.
Saline filled implants
The development in the area of saline implants has concerned mainly improvement of shape and covers.

Silicone cover is most often used, they can be smooth saline implants or textured saline implants. There are still used polyurethane covers but in less extent. This material is also very unique polymer compound that consists of repeated units.

It is similar to own body tissues. Silicone and saline fillers do not vary in the type of covers at all. Beside the shape and type of surface implants vary of course by size of their filler, which is evaluated by two parameters – diameter of the base and projection.

Newly there are also saline implants with high profile that have been profiled by raise of projection by smaller diameter.
There are two types:
The first type pre-filled implant is inserted already as finished filler.

The second type is placed into the breast pocket with no refill and is filled with sterile saline during the surgery.

The advantage of this second type is small scar even by larger size of breasts.
What is the difference between Silicone Implants and Fat Transfer?
The main difference between Silicone Implants and Fat Transfer is that the latter is natural while the silicone is synthetic.
In terms of lasting effect, Silicone Implant is better since it stays stable for years unlike the fat transfer of which the effect is relatively dependent on the tissues' reaction to the fat injected.

In terms of complications, silicone implants may bring in more possible complications but since our doctor is very well versed in this procedure, we can assure clients that chances of complication in our clinic is very minimal.
Silicone implant Via fat transfer At Urban Beauty Thailand, we offer two types of Breast Augmentation procedures;
One is the Silicone Implant and the Stem Cell Fat Transfer. During consultation, we give clients the option to choose the type of procedure they want to have along with their desired results.
Clients who choose Silicone Implants are given the choice to have the incision either on the axillary, under the crease of the breast, or on the areola.

After this discussion, our expert doctor presents his suggestions to the client and together, they plan the steps to take to achieve the clients' desire.

In order for surgeon to reach a decision on whether a client may or may not be suitable to complete a procedure and to allow our plastic surgeons to make recommendation on the best plastic surgery procedure for you, we usually request that you provide photographs for us to evaluate.

Generally, photographs are required for most plastic surgery procedures and if you are unclear about what is recommended, please ask us.
When obtaining photographs, please remember the following?
The photographs should clearly show the area of the body that a procedure is requested.

Photographs must be recent and certainly not more than 2 months old.

Photographs should specific on the area would like to be treat; front, sideview and oblique. For clients requesting any type of breast surgery, the following additional requirements are needed for our surgeons to make a more informed decision on suitability as a candidate for surgery.
Photos should include:
Front view which includes the neck, shoulders, breasts and the navel.

Front view with both arms raised above the head.

Front view with both arms raised above the head, body leaning or slightly bent forward assuming a diving position.

Side view with both arms down the side, as if standing to attention.

Side view with both arms raised above the head, body leaning forward or slightly bent forward assuming a diving position.
When sending photographs through email, please consider the file size.
Photos that are 2 or 3 megabytes only slow down the internet and are not required. Photos of 200 -400 KB are usually adequate.

Don't settle for breast implants that will bankrupt you, combine a much-needed vacation with surgery that will positively change your life for the better.

When you have breast implants in Thailand, you're in the hands of experts who can give you the fuller breasts you've always wanted, patch you up and send you away to wow the masses.

Book an appointment today and your dream body will soon become a reality.
When you contact Urban Beauty Thailand, we will not only set you up with our best surgeons team, we will also assist you in any way we can when it comes to finding accommodation. Thanks to our contacts in various Thai cities, we can secure discounted prices for you in luxury accommodation. And unlike other companies in the region, all our prices are upfront. When you book with us, there are no hidden fees or charges, what you see is what you get!
 Ready to discuss with one of our beauty experts? Contact us at inquire@urban.nginnu.com or www.urbanbeautythailand.com +66(0)86 376 4826/086 655 2462 for voice call, WhatsApp, Viber, WeChat, Tango & Line chat.