Calf Reduction Thailand
Give Your Legs A Slender Look
For some, calf reduction may seem to be an elective surgery that doesn't have any merit. However, we can guarantee that anyone with a firm, slender pair of calves on a beach will be noticed before almost anyone else.
We are assuming that if you have flabby or limp calves, that you don't have hundreds of hours to spare to dedicate to losing fat and muscle. You need calf reduction which involves removing muscle from the Gastrocnemius muscles which will make your calves, longer,thinner and more aesthetically pleasing.
We have offered various calf reduction techniques at Urban Beauty Thailand but have found that partial gastrocnemius muscle resection is by far the safest and most effective.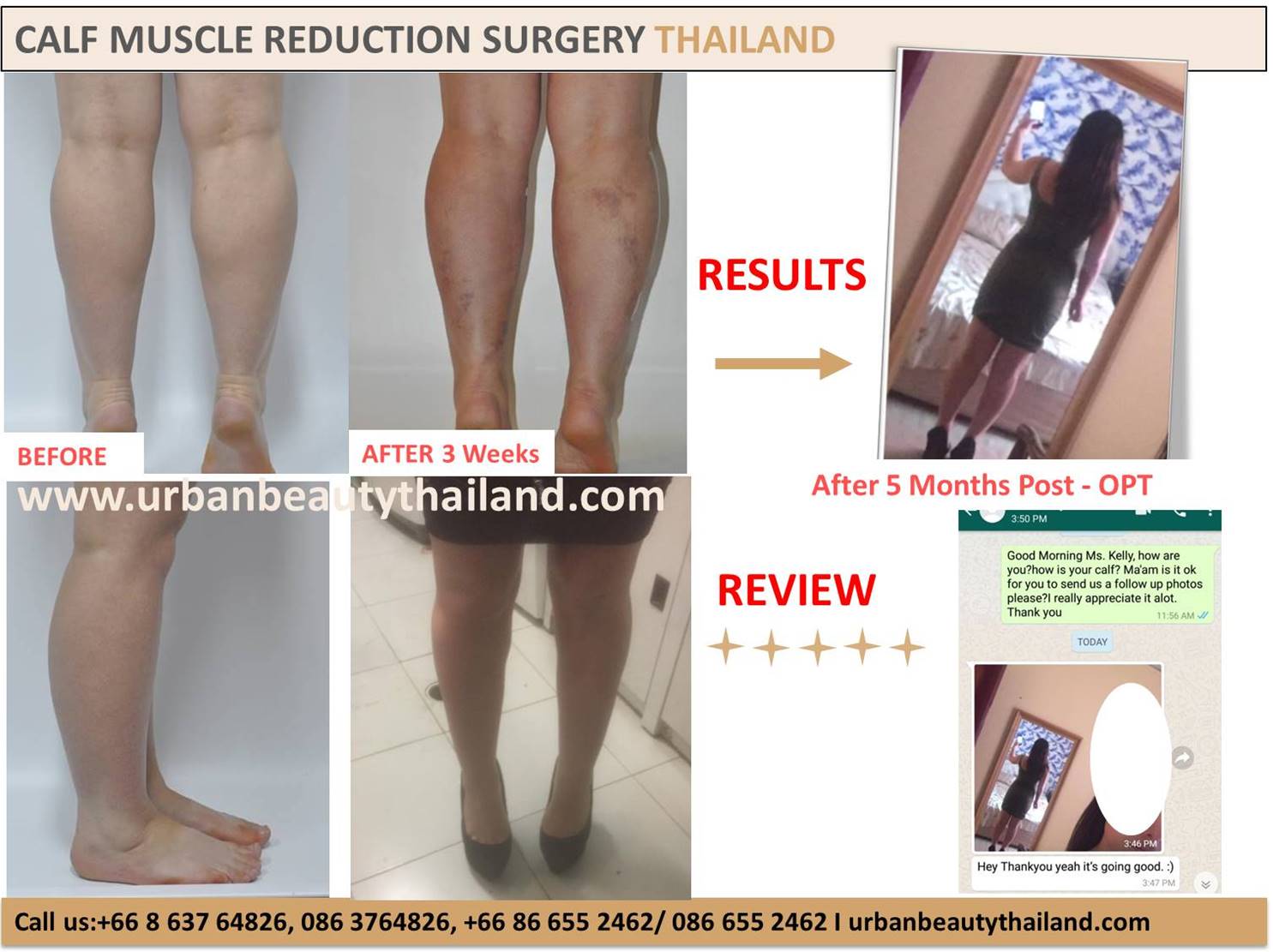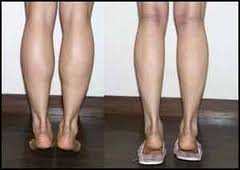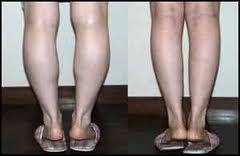 Above Result: Gastrocnemius Muscle Resection Thailand Technique
Here are some other calf reduction techniques Thailand we offer which will also give you the desired results:
Calf Reduction Thailand Via Botox Injection: This is a simple method of calf reduction and can last between 4-6 months. It reduces the prominence of the calf muscle for this period of time, ensuring that you have sleek and slender calves.
Calf Reduction Thailand Via Nerve Block: Blocks the motor nerves of calf muscles which causes them to atrophy or lose muscle mass. This method reduces the total calf circumference and can potentially give you permanently stunning calves.
Calf Reduction Thailand Via Radio Frequency Muscle Ablation: This is designed to reduce the size of the muscle by ablation which will cause fibrosis. There may be some minor scarring and there is the possibility that there will be some recovery time required. However, Thailand is one of the world's most beautiful countries and you can spend your convalescence on a clean beach with clear water or partying all night at one of Thailand's 24 hour bars.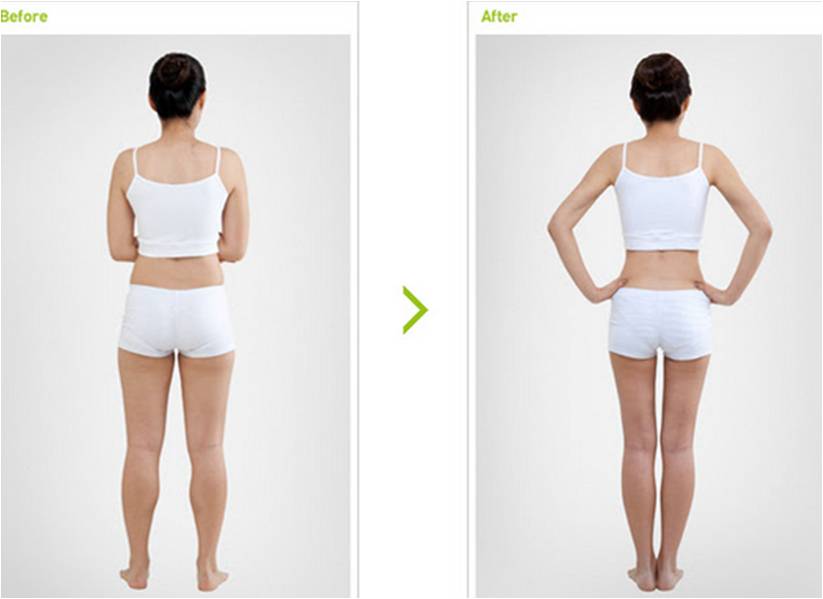 Our calf reduction technique involves the re-sectioning of part of the calf muscle which means we have total control when it comes to removing the muscle. We can meet your precise wishes when it comes to calf reduction with no guess work. There is no risk of nerve injury either.
You will be given general anesthesia and a small incision will be made just behind the knee. We perform the necessary muscle removal before closing the incision. Your legs will be wrapped in special elastic bandages and you will stay in our clinic for at least one night. We also recommend that you wear a special pair of high heeled shoes with a flat bottom and we will also show you how to stretch your calf muscles to speed up recovery and decrease the level of pain felt.
In terms of recovery:
You may need to elevate your legs as often as possible for up to 4 weeks
It is advised that you wear compression stocking for approximately 3 months after the procedure to reduce swelling
Stretch your calves twice every hour for 5 minutes at a time for up to 3 months
All scars will have vanished within 3 months
Follow-up visits to the clinic are mandatory so we can see how you are progressing
If you feel that large, chunky calves are holding you back and making your legs look unattractive, book an appointment for calf reduction in Thailand with Urban Beauty Thailand today.
Calf Reduction Thailand Package cost;
Your calves muscle need Botox injection . But if you want a permanent solution open reduction of the muscle is required.
The cost of calves muscle reduction by botox is start from 24,000baht/appx $800usd
The cost of Radiofrequency calves muscle reduction is start from 117,000baht/appx $3900usd
The cost of calves muscle reduction by surgery ,the cost start from 171,000baht/appx $5700usd
The permanent solution open reduction of the muscle is required. The cost of calves muscle reduction by surgery ,the cost start from 176,700THB/appx $5700usd.
Calf reduction surgery required a vertical incision along the effectual area and recommend recovery in Thailand 10 – 14 days.
The surgery will be perform under general anesthesia.
For the calf reduction the incision is placed at the medial side of calf may be slightly visible during the 3 months
The result is immediate
The next step is to book your appointment at least 1-2 weeks in advance.
The payment can be made by Visa or Master on the day of surgery.
You will require to stay in Thailand as least 10 days up to 14 days for recovery
When you contact Urban Beauty Thailand, we will not only set you up with best surgeon, we will also assist you in any way we can when it comes to finding accommodation. Thanks to our contacts in various Thai cities, we can secure discounted prices for you in luxury accommodation. And unlike other companies in the region, all our prices are upfront. When you book with us, there are no hidden fees or extra charges as you will pay directly to hospital, what you see is what you get!
Calf Reduction Thailand. Give Your Legs A Slender Look Best Promo Save up to 80%. Free consultation with Top Doctors. Highly experiences & Trusted.  For more information you may visit us www.urbanbeautythailand.com or inquire@urbanbeautythailand.com or +66 86 376 4826/0863764826.
Let's Us help you with Calf Reduction Thailand