Armlift Thailand, Arm Contouring – Cosmetic Surgery Thailand
Armlift Thailand, Arm Contouring – Cosmetic Surgery Thailand
How An Arm Lift Thailand Can Also Be A Self-Esteem Boost That Money Can't Buy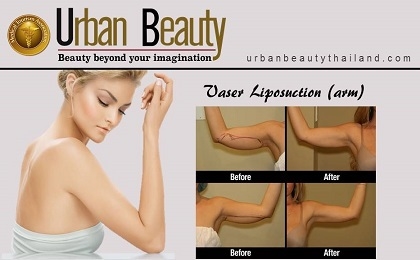 Have you ever been overweight but worked like a Trojan to shed those excess pounds? Years of eating a strictly controlled diet and exercising religiously finally saw you win your battle of the bulge.
Unfortunately, it seems as if your body is destined to never look as sensational as it should. Too much loose skin remains and it hangs off your body in flaps.
Low Cost Liposuction Bangkok/Fat removal on Arms is cost 65,000 THB/approx.$1,800USD
You should be happy with your weight loss but instead you:
Feel miserable because you feel your body is still unsightly

Think that the excess skin means you can't parade on the beach in a bikini

Believe that years of hard work was unsuccessful

Consider piling on the pounds again
One of the biggest culprits is skin hanging off the arms which is why you should consider an arm lift (also known as a brachioplasty). Instead of covering up your arms with long sleeves to hide the excess skin, visit Urban Beauty Thailand and discover the self-confidence that eludes you. An arm lift will remove all the unnecessary fat and skin, making your arms look toned, firm and sexy. You will finally be able to wear those skimpy clothes you've work so hard to show off in!
We're Here To Help
Before considering an arm lift Thailand, we invite you to have an online discussion with us about the issues you have with your arms, how they affect your day to day life and whether or not the procedure will improve your quality of life.
Contact us now to see if an arm lift is the right procedure for you.

If it is, you can then book an appointment with us.

We treat all patients like family so if you need help with accommodation or need information on the best facilities, tourist attractions etc., our experienced team will be quick to help.

The procedure begins by placing the patient under anesthesia before making an incision on the inside or back of the arm which could extend from near the armpit to just above the elbow.
Liposuction will be performed to remove any necessary fat during an arm lift.

The arm's underlying supportive tissue is tightened and reshaped with the skin smoothed over the new contours of the arms.

The incisions are stitched up and the stitches can be removed within 7-14 days.

We will wrap bandages around the arms and a compression garment may be added to reduce swelling.
You should avoid strenuous activities for a couple of weeks after the procedure. Thankfully, Thailand has so many relaxing activities that the recovery period will feel extremely short indeed.
Although you may lose some of the firmness as your body ages, the results will last for years as long as you maintain a reasonable level of health and fitness.
In the meantime, an arm lift will ensure that all the hard work you went through to gain a svelte figure is not in vain.
It will help breed new confidence and increase your self-esteem levels to record levels.
It seems amazing to think that a simple arm lift can have such a profound effect on a person but our team have seen hundreds of cases where this procedure made all the difference to a person's life.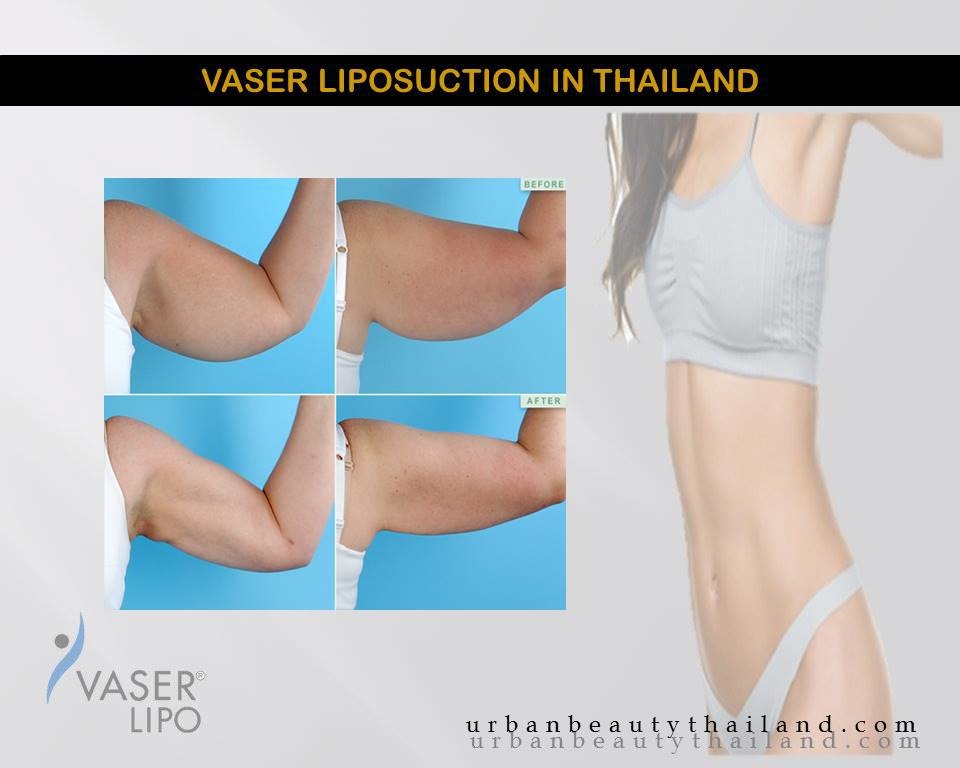 If you want to be the latest in a long line of happy patients at Urban Beauty Thailand, contact us today for more information book an appointment with Urban Beauty Thailand.
With Urban Beauty Thailand, there are no hidden charges. The quote we give you is final with no nasty surprises. What you pay is what you get!
Tone your Arms with Arm Lift Thailand – Brachioplasty Best Promo Bangkok Phuket, Thailand Save up to 80%. Free consultation with Top Doctors. Highly experience & Trusted
Best Results Liposuction Thailand. Save upto 80% on mini Arm lift surgery Bangkok with Urban Beauty Thailand. Best Results, Best Doctors, Best Deals
For more info. you may visit us www.urbanbeautythailand.com or inquire@urbanbeautythailand.com or +66 86 376 4826/086 376 4826/086 655 2462 
Let's Us Help You With Arm lift Contouring  in Bangkok, Phuket, Thailand