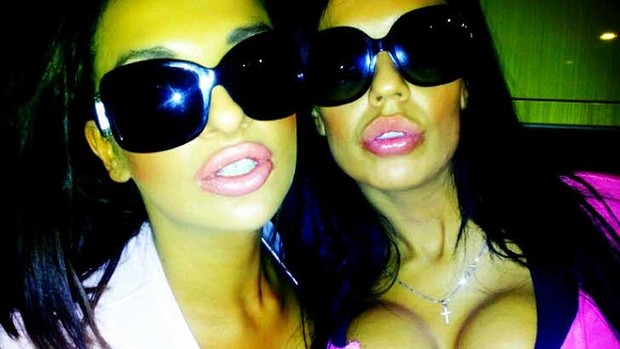 Celebrity Emulation

with Cosmetic Surgery in Thailand

Urban Beauty Thailand will assist those customers who want to look like a certain celebrity. Urban Beauty Thailand is a beauty consulting company which specializes in medical tourism in Thailand and provides a solid link between doctors and patients who come from other countries.

Urban Beauty Thailand has background in international business, marking and communication and is associated with top accredited hospitals from Thailand. These contacts make it easy for Urban Beauty Thailand to connect tourists and clients with well respected doctors who are trusted by the local as well as medical community.
Having a procedure done in a foreign land should not be a scary endeavor since Thai doctors regularly have clients that are from abroad.
The reason why many take advantage of Thailand's medial doctors is because of the affordable rates and the quality service they perform.
A good doctor will set realistic expectations for their patients and should not only tell patients what they want to hear. If a patient is stepping beyond the realm of reality then a doctor should ground the patient and give them a straightforward answer while providing solutions that will allow clients to achieve what they desire.
Many people are infatuated with a certain celebrity whether it is Brad Pit's jaw line or Angelina Jolie's signature, voluptuous lips. There is always that certain trait of a celebrity that many people find irresistible and some people will go so far as to achieve that perfect look that they admire so greatly about a particular celebrity.
Finding a well respected doctor in Thailand will make celebrity emulation a reality.
With such procedures, it is possible to attain a certain celebrity similarity on any part of the body.
Ear surgery, lip augmentation and facial reconstruction are one of the many procedures that a Thailand facial plastic surgeon can handle.
Affordable is a basic thing to look for when looking for a plastic surgeon and any practitioner of surgery should be High Skilled and Board Certified so he or she is accountable to the medical community.
Those considering plastic surgery should look at a Guide to Plastic Surgery to be familiar with what doctors will actually do while patients are under the knife. This will help in finding out if the doctors they choose will conduct the procedure correctly and will help in sifting out incompetent and fraudulent doctors.
Having a procedure done by an incompetent can result in serious complications and long term injuries that my never heal.
This is why it is so important to find a respected doctor who works for an equally trusted practice or hospital.
Those considering plastic surgery should always do thorough research about a doctor before considering surgery.
Clients should always be aware of the risks associated with medical procedures done on their bodies.
The procedures are irreversible and permanent. For those thinking of getting a celebrity emulation procedure should study and learn about the methods and steps needed to attain what they want.
There is no guarantee that patients will look completely like their favorite celebrities, but it is possible to achieve a certain feature from a celebrity that people find captivating and alluring.
The Urban Beauty Thailand is the best company for beauty and surgical treatments. Compare to other companies in the region, all of their prices are upfront and has a 100% satisfaction rate which means that they are professionals and experts giving world class service.