Facial Skin Tightening Thailand – Ultherapy, Skin tightening, Cosmetic Surgery Bangkok, Phuket Thailand
Facial Skin Tightening Thailand
Fat Reduction CoolSculpting" "Ulthera" "Facelift Bangkok" Thailand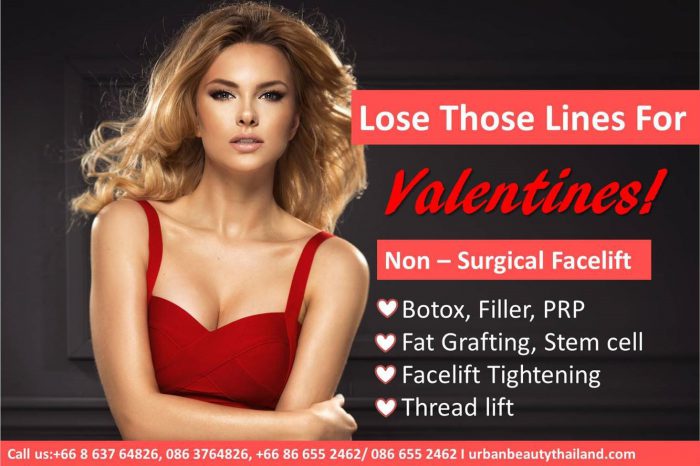 Ulthera is an FDA approved procedure for a facelift. Thailand medical professionals have discovered using Ultherapy for double chin issues and turkey neck is highly effective.
Ultherapy Thailand tightens the skin all over the body. Places on the body Ultherapy Thailand can improve include the elbows, knees, breast area and the back.
The breasts and back are particularly susceptible to sun damage and aging due to the sensitive nature of that skin. Ultherapy can eliminate this area in a non-invasive way.
Ulthera Thailand performed on the upper part of the breast can cause beneficial breast lift. Repeated Ultherapy procedures can lift the breasts one to two centimeters.
While these results are not comparable to surgery, they are still non-invasive and safer generally than cosmetic surgery in Bangkok, Thailand. If begun at the first signs of gravity taking its toll, Ultherapy Thailand can be a good way to counteract the effects of aging. With the right amount of counteracting procedures, surgery may even be rendered unnecessary.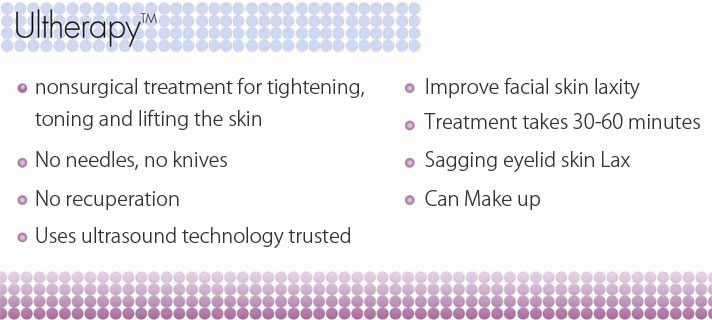 Review our patients says about Ulthera: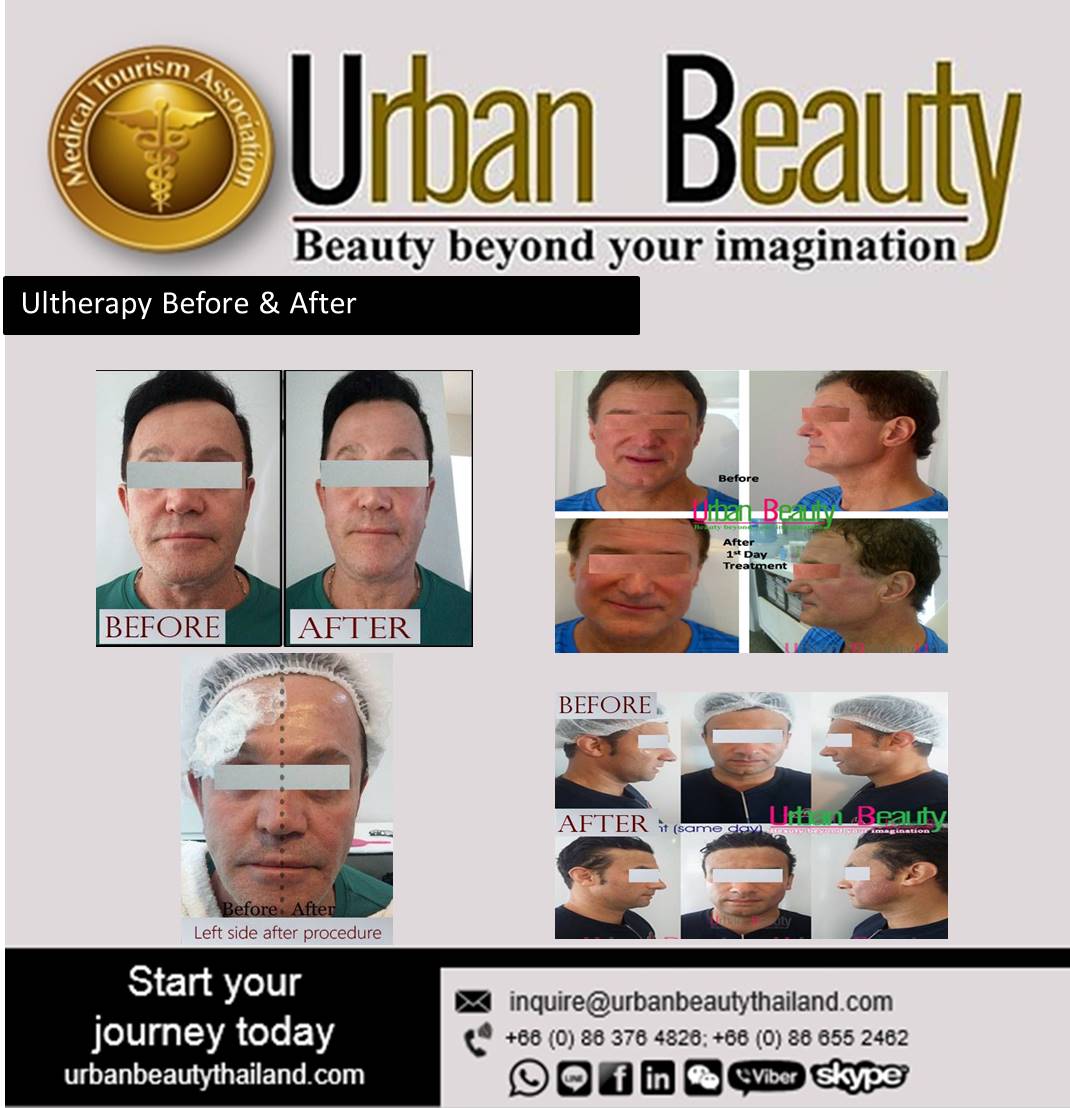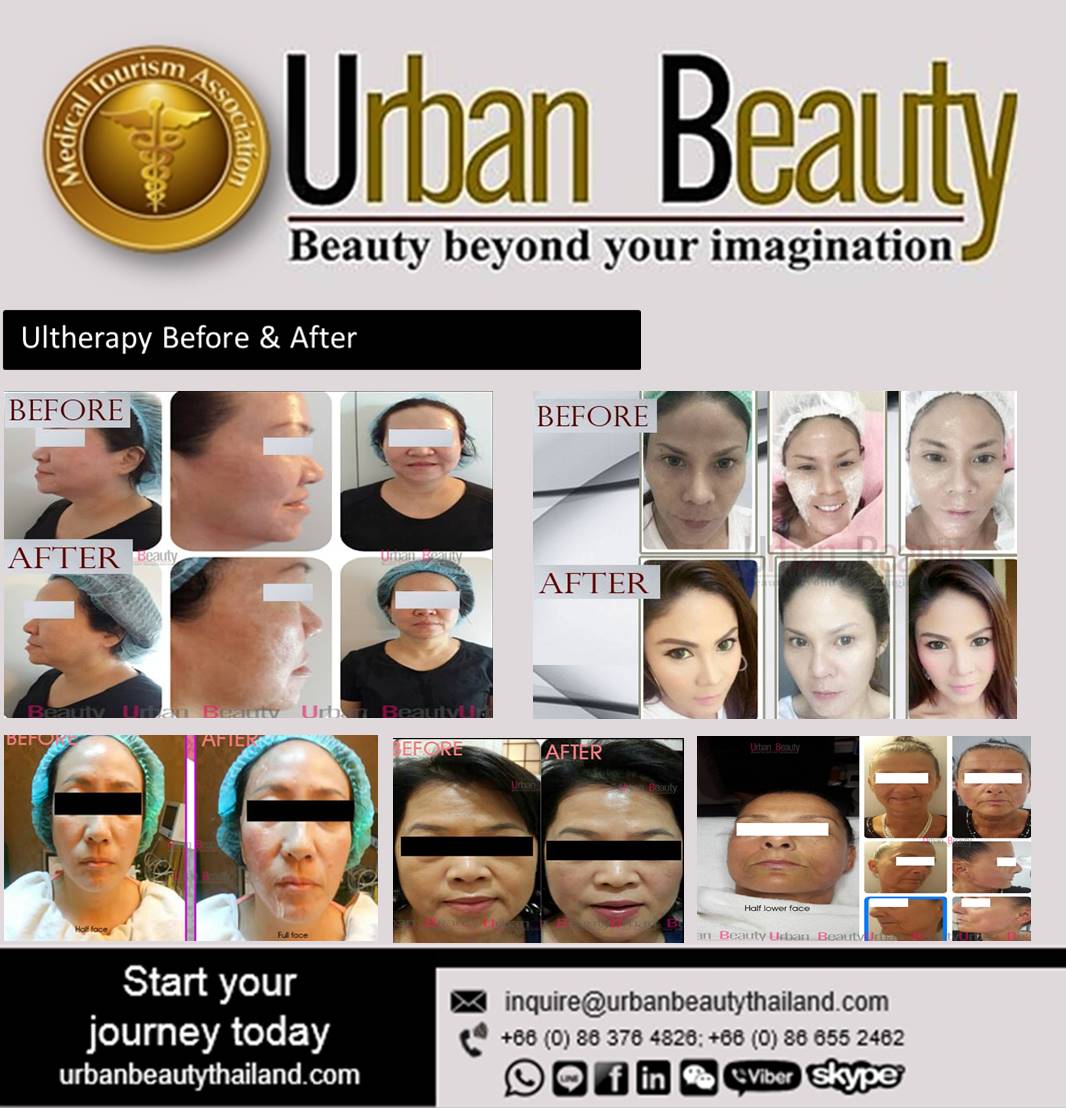 Hi Olivia… Thanks again for your company whilst i had my ultherapy treatment. i am starting to notice a difference already!! i am very happy. That slight sag i had under my chin has gone! My face still feels a little sore/bruised even though nothing is visable, its still a bit tender especially around the jaw area. i hope this is normal and will go completely. But overall im happy with results so far and hope they continue to improve!
Lisa x, Brisbane, Australia, Feb
Olivia,
Thank you so much for your reply.  I had a very good trip to Bangkok and was so glad to meet you and have your kind assistance.
My experience with Ulthera is that is was a lot more painful than I expected and it felt like my jaw and cheekbones were bruised, but it did not show.  The soreness is more than half gone and it will all be worth it if I have good results.  I am seeing a little bit of difference, but not too much yet.  With the Zeltiq, I am seeing much more results than I expected right away, mostly on my stomach and waist.  I have not noticed a big difference on my legs yet. See you again in March 2013
Thanks, Annette, U.S.A, Dec
Hi Olivia
, I hope all is wonderful for you !! Thank you for your Christmas wishes .. sorry for my late late re I love my face and my friends are all raving about the difference

how r things going for you ?
i am planning to return to mid year and my daughter in law will come with me to get a breast Augmentation .. ill let you know when we make the arrangements to fly .. I might have a girlfriend too.
Debra xx. Sydney, Australia, Nov
What to choose?
CoolSculpting by Zeltiq is an FDA certified non invasive fat elimination process.
It is entirely possible to reduce fat with CoolSculpting up to 20-30% depending on the person's anatomy.
Every patient is different. Some patients need more fat to be removed to achieve their desired results. Some patients need less. If a patient desires more, they can have additional treatments. All treatments are permanent and comfortable for the patient.
CoolSculpting is not listed as a way to tighten the skin, but generally skin tightening Thailand does occur over time after fat removal.
Ultherapy Thailand can be used to tighten the skin if the patient is not satisfied. Cosmetic surgery in Bangkok, Thailand will certainly not tighten the skin right away, many people still have to undergo tummy tucks after the fat is removed. However, a CoolSculpting procedure followed by Ultherapy can be the fastest way to anew body.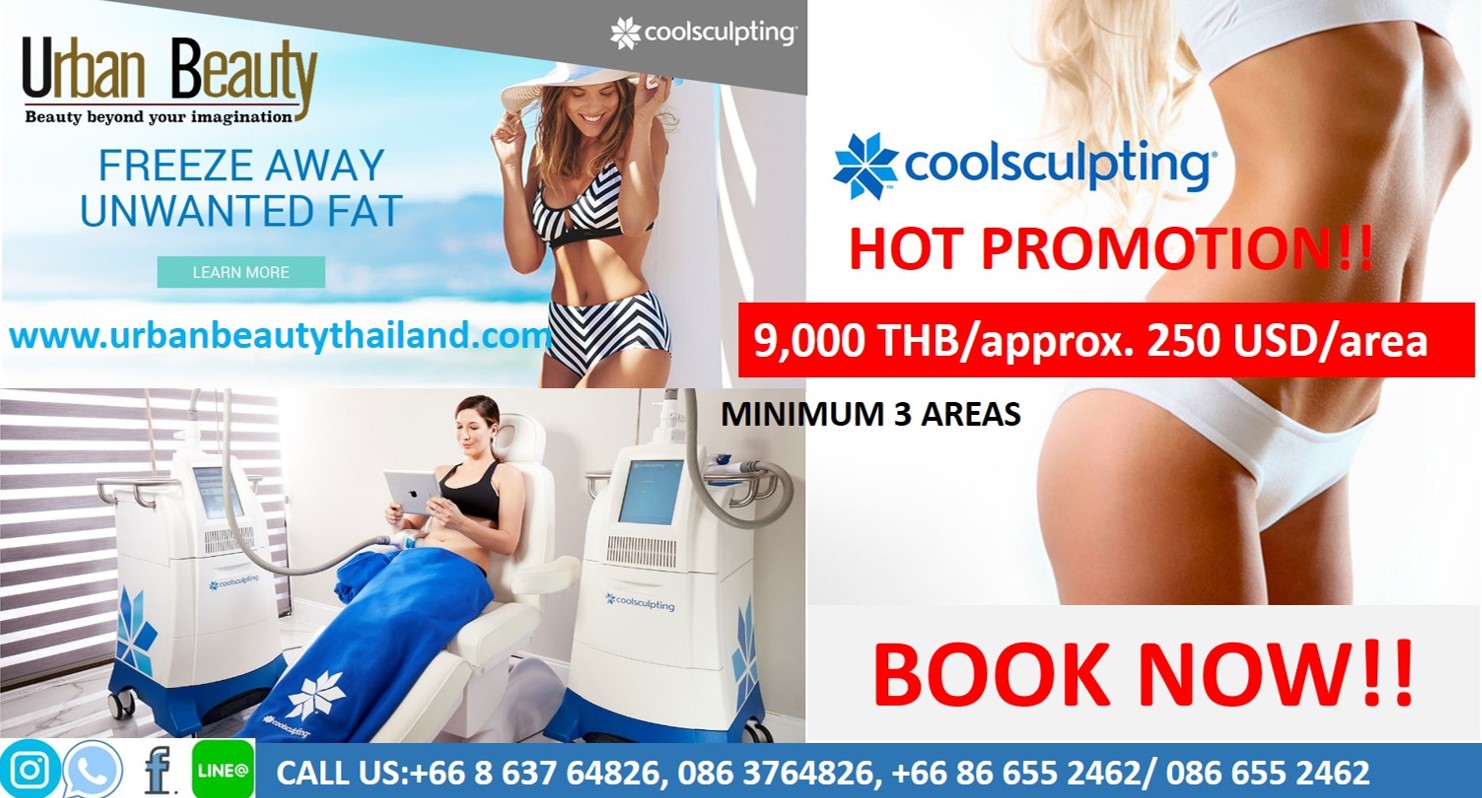 Urban Beauty Thailand offer Holiday deals Ulthera in Bangkok, Phuket Thailand start at 15,000THB/appx $470 USD. We also offer "SAVE TIME PRICELESS" 9,000THB/approx $250 USD DUO Coolsculpting Zeltiq Cryolipolysis Fat removal in Bangkok, Phuket Thailand. Ulthera Skin Tightening Bangkok, Ultherapy Before Botox, Restylane, HIFU, Ulthera Facelift, Laser Skin Tightening in Bangkok, Phuket, Thailand. Best deal Thermage, Coolsculpting Zeltiq Skin Tightening; Beauty Rejuvenation Thailand A combination of Ulthera, Thread Lift, Fillers and Botox. For more info. you may visit us www.urbanbeautythailand.com or inquire@urban.nginnu.com or +66 86 376 4826/0863764826. At Ambassador Hotel Bangkok, 171 Soi Sukhumvit 11, Khlong Toei Nuae, Bangkok Thailand 10110