How Blepharoplasty Thailand

Improves Your Vision While Making You Feel Years Younger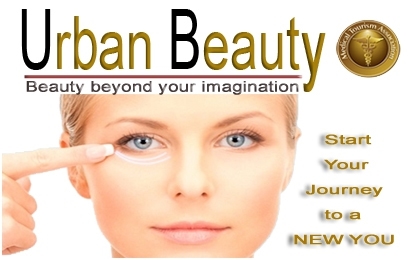 – It's possible that you've never heard of blepharoplasty before.  After all, it's not as glamorous as

LASIK eye surgery
but for the right patient, it could be just as effective. There is nothing we can do to halt the aging process and what it does to the eyes but blepharoplasty can slow it down significantly.
It's a terrible thing to age and feel as if your entire body is rebelling against you. No matter what you try to do, your systems seem to shut down one by one.
Our eyes start to sag, our eyelids weaken and eventually, the muscles supporting the eyes start to weaken
This dramatically impairs our vision as well as making us look years older. We accept this pain and suffering as part of nature but thanks to blepharoplasty Thailand, this no longer needs to be the case
Blepharoplasty Thailand is a surgery performed at the Urban Beauty Thailand which tightens up these droopy eyelids, removing the excess fat, muscle and skin that weakens our muscles. The result is a younger looking face and a vibrant patient with eyesight that has been exponentially improved. You are an ideal candidate for blepharoplasty Thailand if you have:
Blepharoplasty Thailand

for Puffy, Baggy Upper Eyelids
Blepharoplasty Thailand for Excess Skin on Your Upper or Lower Eyelids which cause vision problems
Blepharoplasty Thailand for Lower Eyelids Which are Droopy
Blepharoplasty Thailand for Large Bags Under Your Eyes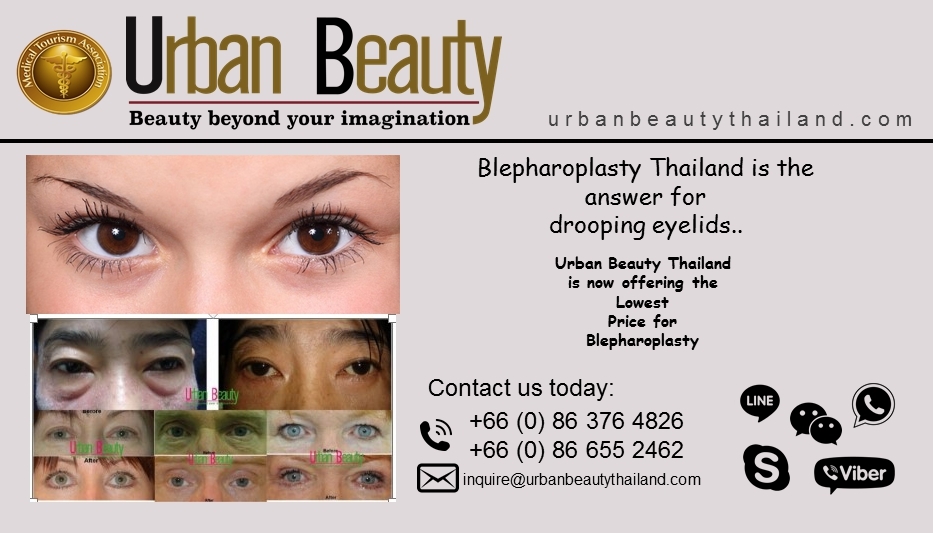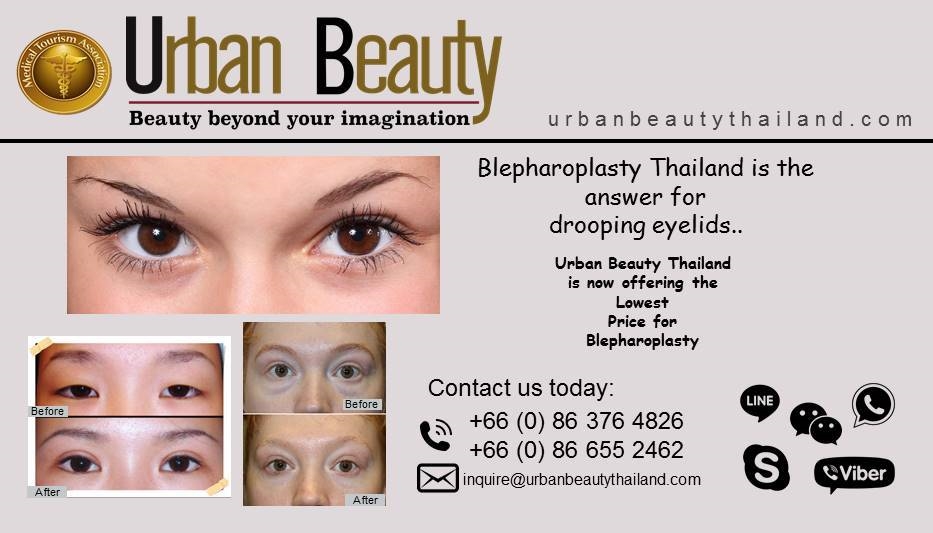 When you book an appointment with Urban Beauty Thailand for a blepharoplasty in Thailand, there are a number of procedures that we have to conduct before we deem you ready for the operation:
Health Checks: Our surgical team will ask if you have ever had conditions such as dry eyes or glaucoma. At this point, you must mention any circulatory problems or medical issues such as diabetes that you either have now or had in the past. It's vital that you also mention any herbal supplements you are taking because they can cause excessive bleeding.
Physical Exam: Comprehensive testing will be carried out such as a procedure to test your production of tears. Parts of your eyelids will also be measured with our state of the art equipment.
Photos: The team will take a number of photos which will capture your eyes from a number of different angles. The purpose of these photos is to help the team plan the surgery.
Your Expectations: Explain your reasons for undergoing blepharoplasty and what you hope to achieve.
Our surgeons will talk with you to see if your expectations are realistic.
Blepharoplasty procedure in Thailand
Before having blepharoplasty in Thailand, you must stop smoking and drinking alcoholic beverages for at least a few weeks before the procedure. You will be sedated before the surgeons get to work.
They usually begin on the upper eyelid, before an incision is made in the upper eyelid's natural fold. Excess skin, muscle and fat are then removed with extremely small stitches used to close the cut.If you're having both eyelids treated, the surgeon will cut inside the lower lid and remove excess tissue as was the case with the upper eyelid. Again, the eyelid is sewn shut and the stitches cannot be seen. The entire procedure takes approximately two hours.
Recovery
Once the blepharoplasty Thailand is completed, an ointment will be administered to your eyes which will stop dryness. This ointment may blur your vision for a short time and you may also have double vision and a sensitivity to light for a few hours after the surgery. Your eyelids will be numb and a little bit puffy for a few days and we recommend adding ice packs to ease the swelling. However, pain is usually minimal and a full recovery is expected in a week if you follow the procedures below:
Don't lift heavy objects or engage in physical activity
Wear sunglasses to protect against sun AND wind
Make sure your head is above your chest while you sleep
Following the instructions of our surgeons to the letter, especially when it comes to taking medications and ointments
Enhance your facial features, replenish volume loss & smooth out deep wrinkles with our Facial Sculpting Packages in Thailand. You can combine in Bangkok, Phuket for Botox, Fillers, Fat Transfer, Blepharoplasty, Thread Lift & Ulthera or Laser all in the same trip for incredible results!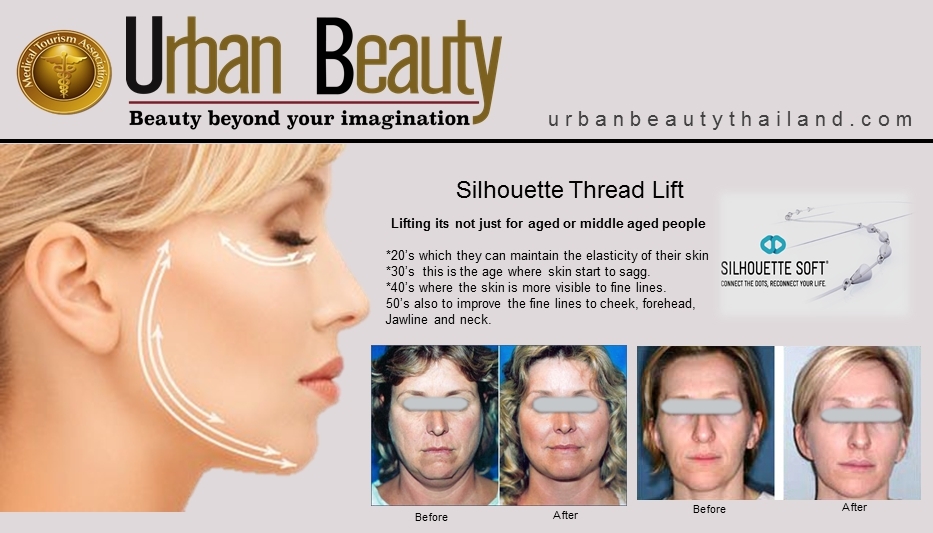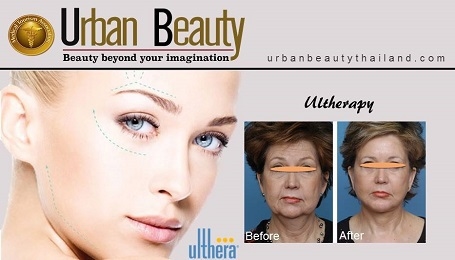 Contact us immediately if you feel unwell and show symptoms such as shortness of breath or an increased heart rate. Just few days after having blepharoplasty Thailand with the Urban Beauty Thailand, you will look and feel a decade younger. No longer will you be horrified by the sight of tired old eyes staring back at you in the bathroom and you will see things clearly for the first time in years.
Surely this is a small price to pay for clear vision and a youthful look?
Book an appointment today and experience the wonders of blepharoplasty Thailand for yourself.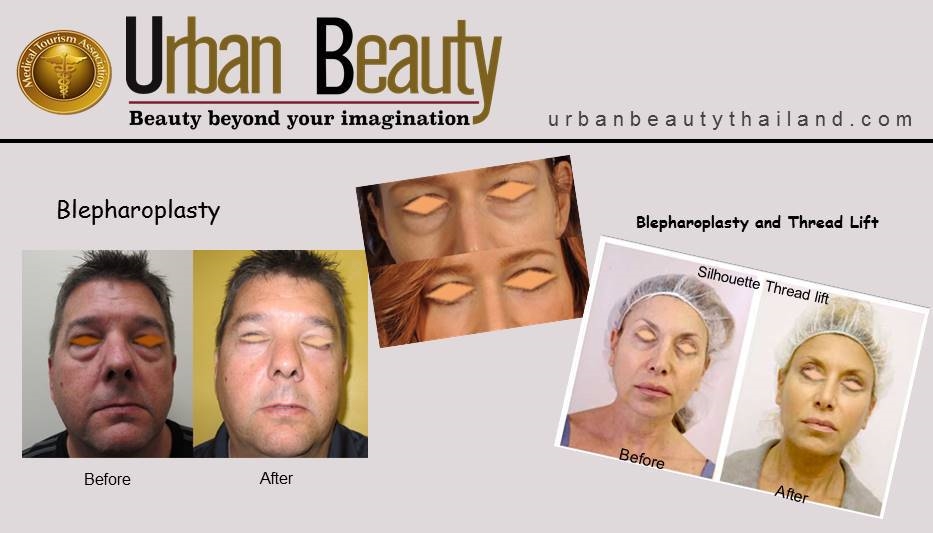 Best Results Blepharoplasty Thailand. Save upto 80% on Blepharoplasty Thailand. Best Results, Best Doctors, Best Deals. For more information you may visit us www.urbanbeautythailand.com or inquire@urbanbeautythailand.com or +66 86 376 4826/0863764826/086 655 2462.
 Quote

: Eye Bag Bangkok Best Price Package
// Cosmetic Surgery Bangkok Best Price // Botox Bangkok Best Price Package //Lip Filler Package Bangkok // Thread Lift Bangkok Best Price // Face Lift Bangkok Best Price Package to our beauty consultants for the BEST PRICE!