Lower Eyelid Surgery Thailand – Cosmetic Surgery Thailand
Lower Eyelid Surgery Thailand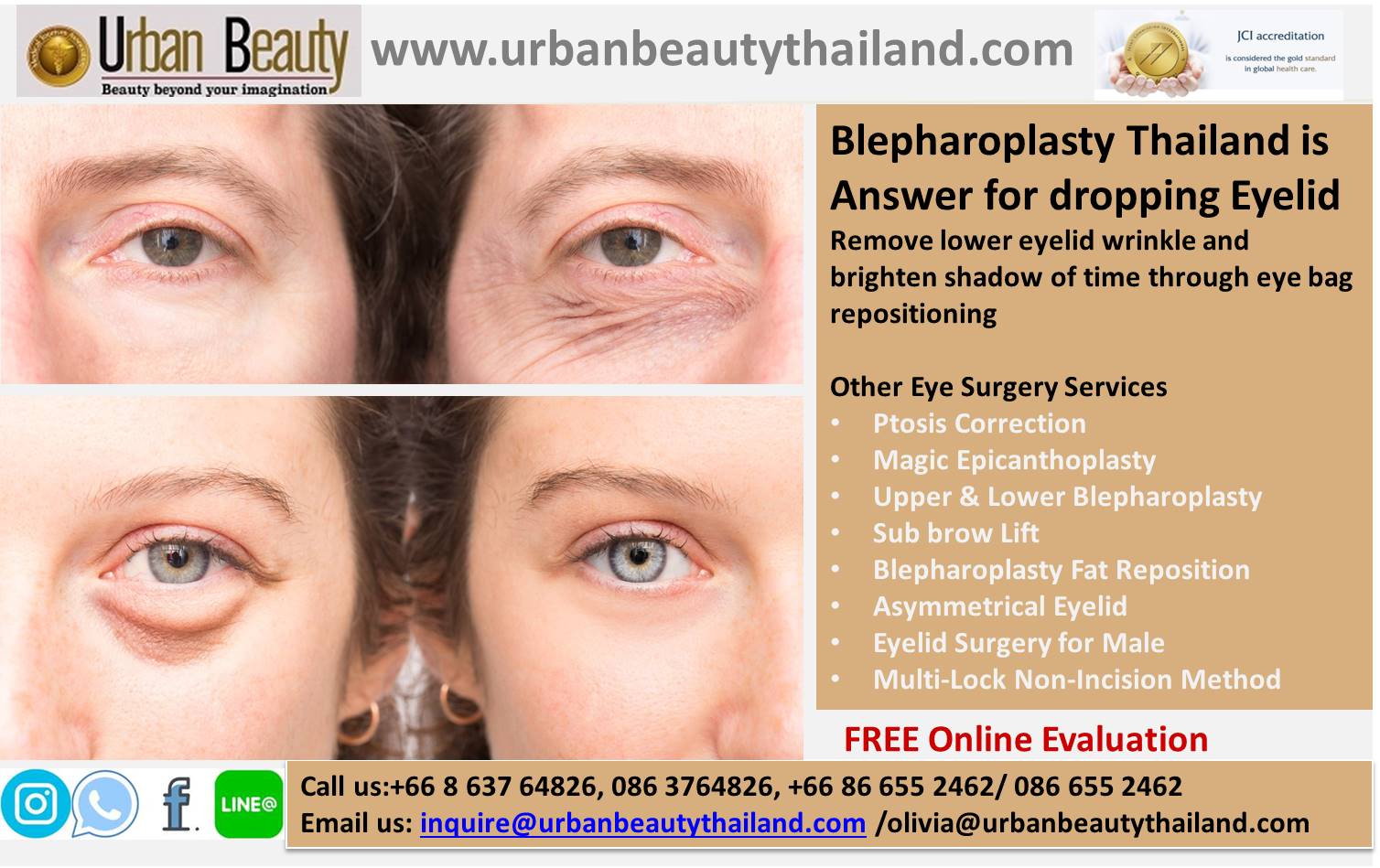 Lower eyelid surgery can be a very beneficial procedure for patients who wish to correct saggy or puffy lower eyelids. The procedure removes excess tissue and fat, bringing about a more refreshed, youthful facial aesthetics. As a relatively simple and quick procedure, lower eyelid surgery can be performed under local anesthesia and a sedative, making it a very popular cosmetic treatment.
Initial consultation
During consultation, surgeon will begin with a complete medical history assessment and examine the skin, fat around your eyes and also your eyesight, vision and tear ducts.
You should inform all medical problems if you have such as hypertension, heart disease, diabetes or any serious medical condition.
The changes of appearance, the different options available, the operation itself and its risks and limitation should be discussed.
Our surgeon will also explain the kind of anesthesia required, surgical facility and cost.
Indication of good candidate for lower eyelid surgery or lower blepharoplasty in THAILAND
loose skin hanging down like a bags under the eyes
A puffy appearance, make the eyes look tired
Procedure
An incision is made along the lash line. Excess fat, muscle and skin are removed. Fine sutures are used to close the incision and will be removed 5 – 7 days after the operation
If you have a pocket of fat beneath your lower eyelids, but do not need to have any loose skin removed, surgeon may recommend a transconjunctival blepharoplasty.
In this procedure the incision is made inside your lower eyelid and closed with self-dissolving sutures or they will heal naturally without sutures, leaving no visible scar. It is usually performed on younger patients with fatty lower eyelids.
Transconjunctival blepharoplasty does not tighten the skin, reduces the puffiness in the lower eyelid region.
Lower eyelid blepharoplasty in Thailand generally takes about one to three hours to complete, depending on the technique used and the extent of the repair


Post operation care and recovery time
At first the incisions will probably be red and somewhat bumpy. Please avoid cleaning the wound yourself and do not touch with any kind of water.
Your may instruct to apply cold compresses to your eyelids. Remember, you must not take aspirin or certain anti-inflammatory medications.
Initially, you may feel a "tight" sensation around the eyes and some mild discomfort that can be controlled with oral medication.
During the first 48 hours following surgery, patients experience varying degrees of swelling and bruising. Some patients find that mild swelling persist for several weeks, while others may see swelling resolve in as little as one week.
Bruising typically disappears within seven to ten days. Within the first week or so, you will be permitted to use makeup, if desired, to conceal any discoloration.
For the first week:
You will need to avoid activities that dry the eyes, including reading, watching television, wearing contacts, and using a computer. Also avoid excessive blinking, which leads to increased swelling.
You should also wear dark sunglasses for a couple of weeks to protect your eyes from wind and sun irritation. The eyes may tire easily for several weeks; frequent naps are helpful.
For the first three or four weeks:
You should avoid any activity that increases blood flow to the eyes, including bending, lifting, crying and sports.
Surgeon will let you know when you are ready for exercise. Also avoid drinking alcohol, which can lead to fluid retention and delay recovery.
Lower eyelid surgery or lower blepharoplasty has effect of making you look more rested, refreshed and alert. The results are usually long-lasting but they may affected by heredity and life style factors.
Removal of fat from eyelids, which is usually caused of puffiness and bags, is permanent and generally will not recur. The skin continues to age, however, and skin laxity along with the fine wrinkling of the eyelid area may, at some point, return.t
You should expect to wait at least several weeks to get a final results
Eventhough the aging process continues, some patients find that they want to make additional improvements at a later time. If continued loss of skin tone in the forehead later causes sagging of the eyebrows, a forehead lift or second eyelid procedure may be performed.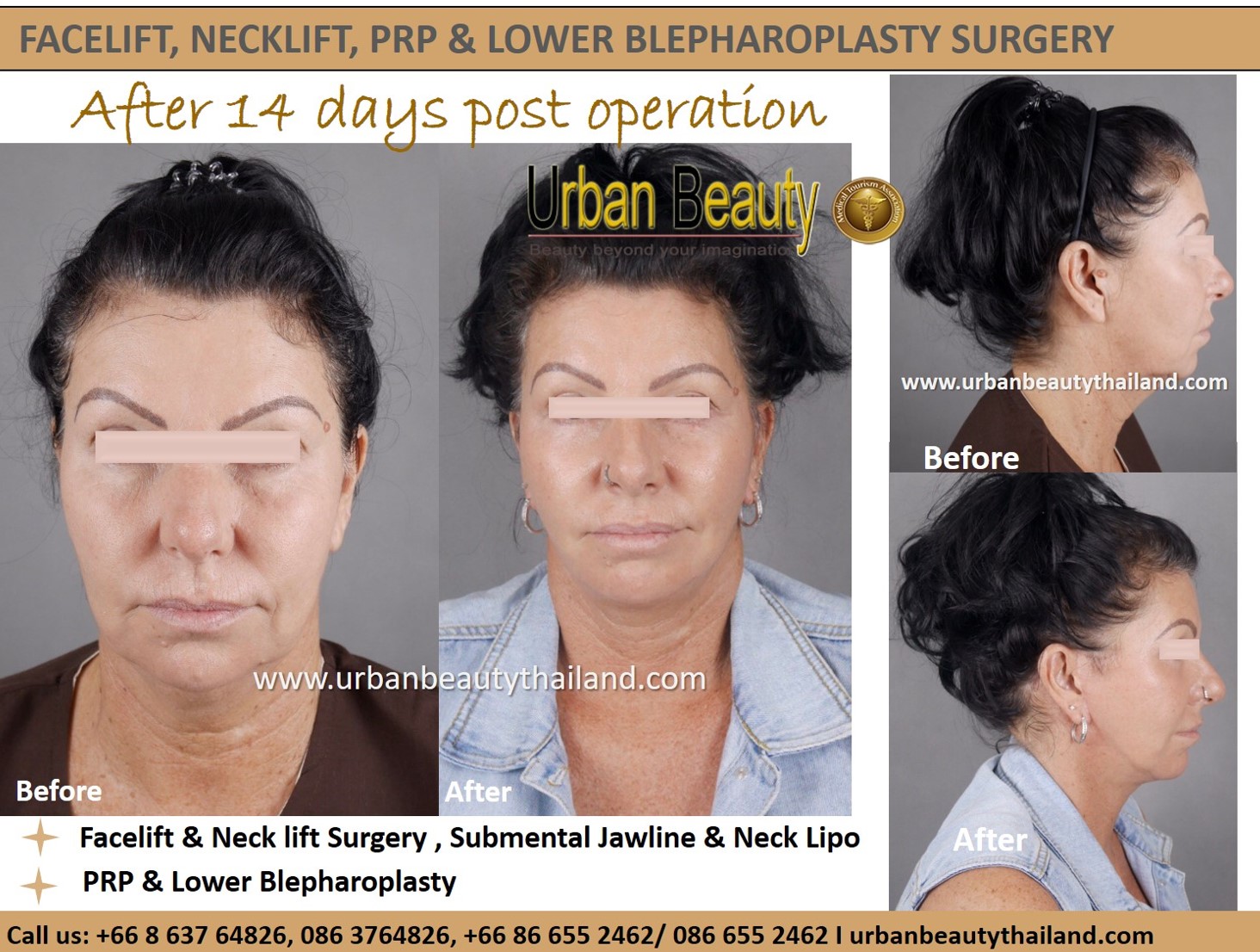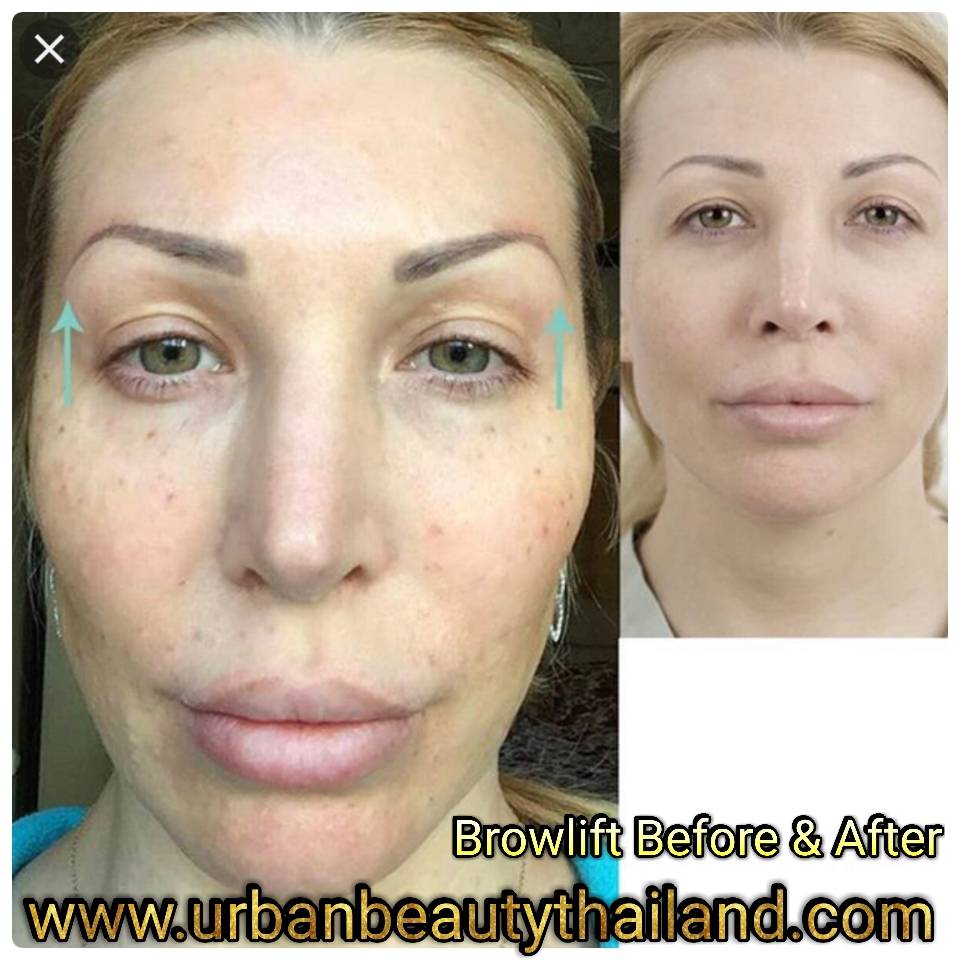 Risk
Significant complications from aesthetic eyelid surgery are infrequent. As with any surgical procedure, however, there is always a possibility of infection, or reaction to the anesthesia.
Other potential complications include:
Retro bulbar hematoma – (bleeding behind the eye) – rare, but can be serious. Symptoms include loss of vision, blurred vision
Temporary problems with excessive tearing
Decreased sensation in the eyelid
Dry eyes – dryness, burning, stinging, gritty sensation in your eye(s)
Prominence or firmness of the scars
Asymmetry in healing or scarring
Milia or whiteheads where the sutures emanate from the skin.
Difficulty closing eyes completely; in rare cases, this condition may be permanent.
Ectropion, or a pulling down of the lower lids.
At Urban Beauty Thailand, we have vast experience when it comes to dealing with patients. And from our observations, we have found that an improvement in someone's vision gives them the kind of joy that simply can't be quantified. Imagine being able to clearly distinguish the colors of a rainbow or seeing all the intricacies of the flora and fauna around you.
Ready to discuss with one of our beauty experts? Contact us at inquire@urbanbeautythailand.com or www.urbanbeautythailand.com, +66(0)86 376 4826/086 655 2462 for voice call, WhatsApp, Viber, WeChat, Tango & Line chat.