Tone your Arms with Arm Lift Thailand – Brachioplasty Thailand – Cosmetic Surgery Thailand
Tone your Arms with Arm Lift Thailand – Brachioplasty Thailand!
Envious of those sexy ladies' trim, tight and toned upper arms? You're not alone. Their arms have inspired many to hit the gym to attempt to firm their droopy or sagging upper arms. For some people, exercise alone is not enough. For them, an Arm lift Thailand- Brachioplasty Thailand may be an option.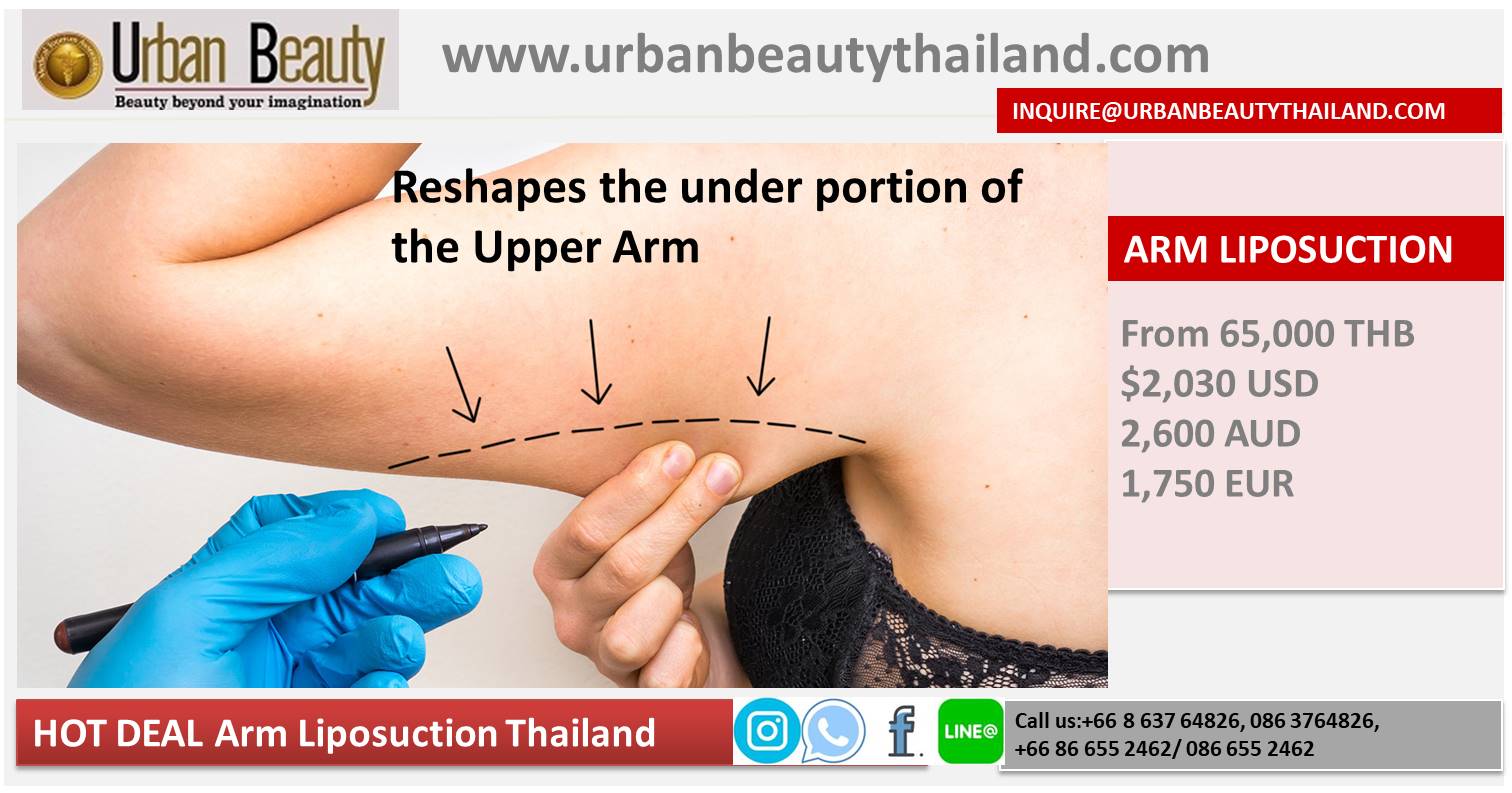 An Arm lift Thailand – Brachioplasty Thailand— with or without liposuction — can help your arms go from "fabulous" to fabulous. This procedure can create a sculpted upper arm that complements your figure and your wardrobe. Today's Arm lift Thailand techniques are safer and the scars much less conspicuous than in the past.
Arm tissue relaxes and descends with aging, gravity, and weight loss. Often, patients who have experienced considerable weight loss find themselves with sagging skin in embarrassing places that no amount of exercise will improve. One area particularly affected is the upper arms, where women tend to store excess fat and have less supporting muscle tone.
The drooping of skin is from a stretching of the anchoring fascial system and loss of supporting fat. The extra sagging can result in a significant "loose hammock" like deformity from the axilla to the elbow. Some call this a "bat wing" deformity. Also, if the skin has poor elasticity and will not contract with conventional liposculpture then Brachioplasty Thailand is indicated.
An Arm lift Thailand reshapes the under portion of the upper arm, fro
m the underarm region to the elbow.
Fluctuations in weight, growing older and even heredity can cause your upper arms to have a drooping, sagging appearance. Exercise may strengthen and improve the underlying muscle tone of the upper arm, but it cannot address excess skin that has lost elasticity or underlying weakened tissues and localized fat deposits.
In general, candidates for an Arm lift Thailand include:
An Arm lift Thailand – Adults with significant upper arm skin laxity
An Arm lift Thailand – Adults of any age whose weight is relatively stable and who are not significantly overweight
An Arm lift Thailand – Healthy individuals who do not have medical conditions that can impair healing or increase risk of surgery
An Arm lift Thailand – Individuals with a positive outlook and realistic expectations
An Arm lift Thailand typically takes one to three hours depending on the extent of the surgery. It may involve local anesthesia with intravenous sedation — leaving you awake, but not totally aware — or general anesthesia.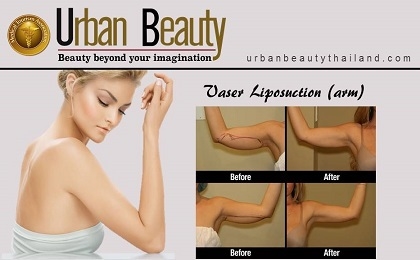 Liposuction alone may be sufficient for people with smooth skin and just a small amount of flab. The Arm lift procedure in Thailand may benefit people with larger areas of fat underneath the arms, poor skin quality and sun-damaged skin.
To perform an Arm lift Thailand:
Your surgeon will make incisions on the inside or back of your arm.
The incision pattern varies based on the extent of the surgery and your surgeon's preferred method of treatment.
Incisions typically span from the underarm to just above the elbow.
Some people may only require minimal incisions where the inner, upper arm joins the armpit.
This is known as a minimal incision Arm lift.
You may be a candidate for a minimal incision arm lift if you have a small amount of extra skin located near the armpit.
Others, including people who have lost massive amounts of weight following bariatric surgery, may have more excess skin and need an incision that runs from the elbow to the arm pit and onto the side of the chest.
The results of Arm lift surgery Thailand will be long-lasting, provided that you maintain a stable weight and general fitness. As your body ages, it is natural to lose some firmness, but most of your improvement should be relatively permanent.
If you have found that you have mysteriously grown "bat wings" that run the length of your upper arms, try not to be distressed. Contact us today for a complimentary consultation with our surgeon with decades of experiences in the field of cosmetic surgery. If you have questions about Arm lift Thailand- Brachioplasty Thailand please call our office at +668 6376 4826/086 655 2462 or visit https://urbanbeautythailand.com/ to learn more about Arm lift Thailand- Brachioplasty Thailand.