Lowest Cost Zeltiq, CoolSculpting Thailand, Freezing Fat – Cosmetic Surgery Thailand
CoolSculpting™

by ZELTIQ™, CoolSculpting, non-invasive liposuction,

fat removal

before & after photos. View Before and After.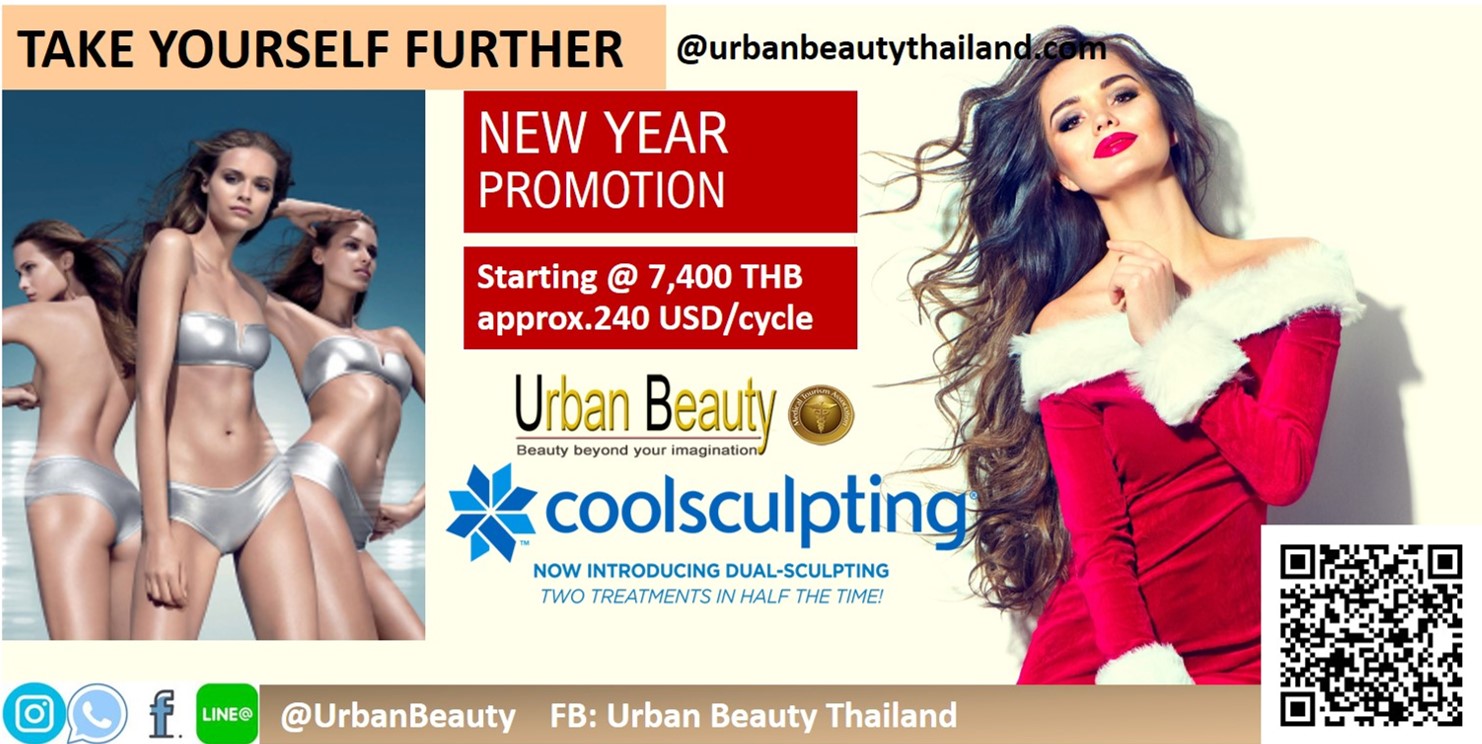 New Price Coolsculpting Start THB 7,400 THB/approx. 240USD/area ..
Lowest Price CoolSculpting:Fat-Freezing Fat Reduction Procedure Bangkok, Phuket Thailand
CoolSculpting

is an FDA-approved, Zeltiq at Urban Beauty Thailand.
Non-invasive way to gently and effectively reduce fat in targeted areas of the body that results in a noticeable.
The cost of the Zeltiq NYC procedure depends on the size of the treated area. The average cost per treatment of Zeltiq is $800-$1300.
It's True! At Urban Beauty Thailand we offer, Zeltiq cheaper than U.S.A. Our promotions is Start THB 7,400THB/approx. 240USD/area in Bangkok, Thailand ONLY.
What is Zeltiq?

Zeltiq in Thailand

At Urban Beauty Thailand, we offer
Zeltiq is a new non-invasive treatment that effectively reduces fat in areas of the body.
The completely no down time fat reduction and permanent fat removal procedure is accomplished by the scientific principle of "Cryolipolysis".
This method makes use of cold to diminish fat cells in the body, thus improving the body's contour.

Zeltiq is a great alternative to liposuction.

How does Zeltiq treatment work?
Coolscuplting by Zeltiq uses a non-invasive applicator to target and remove fat cells in localized areas on the body.

The device is applied to the target area and then its starts reducing the temperature to attain the right coldness to selectively target the fat cells in that area.
The body responds with an inflammatory reaction that causes the body to dispose of the broken down fat cells.
The result is a reduction of the treated fat buldge ("love handles" or "muffin top") that appears 2-4 months after treatment.
The whole procedure takes 1-2 hours on average.
     
Are there any possible side effects with Zeltiq?
Most patients experience minimal side effects with Zeltiq.
Skin may appear red several minutes to several hours after the Zeltiq procedure.
All patients will experience mild bruising, but they can resume normal activities immediately after the procedure.
Am I a good candidate for the Zeltiq procedure ?
The best candidates for Zeltiq CoolSculpting  are already in relatively good shape, but have some fat bulges present that are resistant to exercise and dieting.
Zeltiq is a perfect procedure for patient looking for fat removal and fat reduction without wanting to undergo a surgical procedure like liposuction.
How many treatments are needed with Zeltiq?
The majority of patients undergo just one Zeltiq fat removal procedure.
Some patients have 2-3 total procedures for continued fat reduction.
What kind of results can I expect with Zeltiq?
ZELTIQ™ patients can experience a 20% reduction in the fat layer with one treatment.
If the doctor and patient are in agreement that a second treatment is advisable, an additional 20% reduction is possible.
As with most procedures, individual results may vary.
Results start becoming evident as quickly as three weeks after the initial treatment and the most dramatic results are seen at around the 2 month mark.
The body will still be eliminating affected fat cells for up to 5 months.
The reduction in fat cells is permanent; however, the procedure alone is not an effective way to lose weight.
Best long term results are seen in patients who maintain a healthy lifestyle through diet and exercise.
 
What is ZELTIQ and how is it different than liposuction?
CoolSculpting by ZELTIQ is a revolutionary, non-invasive procedure cleared by the FDA for fat reduction.
Through its proprietary technology of Cryolipolysis, the ZELTIQ machine targets, cools and eliminates fat cells without causing any damage to surrounding tissue.
After treatment, the body begins breaking down the targeted fat cells and over a period of a few months, the body eliminates these cells through natural metabolic processes.
For appropriate candidates, this procedure is often a desirable alternative to liposuction.
The main way Zeltiq is different than liposuction is that it has no downtime at all.
What is a typical procedure like?
During an initial consultation, the doctor and patient discuss if treatment is appropriate and if so, which areas will be targeted.
The true objective of the procedure is not "weight loss" or "weight reduction" but rather a reduction of fat cells in a problematic area.  Once a treatment area is decided upon, the doctor will place the system in this designated area.
The device will draw the area up between two cooling panels.
This results in a firm "tug and pull" sensation.  Within the first few minutes, the patient will experience a sensation of intense cold.
This feeling passes quickly however and many patients spend the rest of the procedure (typically 1-2 hours) on their laptop, reading or just relaxing.

What is the expected downtime with ZELTIQ™?
Due to the non-invasive CoolSculpting technology, patients can resume normal activities immediately.
Temporary side effects may include minor bruising, redness, tingling or numbness but they soon pass.
What to choose? at Urban Beauty Thailand
Preparing for your Zeltiq, CoolSculpting in Thailand:
Take a few moments to review your desired outcome to make sure that you and our doctor are on the same page.
Our doctor will give instruction about procedure before undergo.
When you book with us, there are no hidden fees or charges.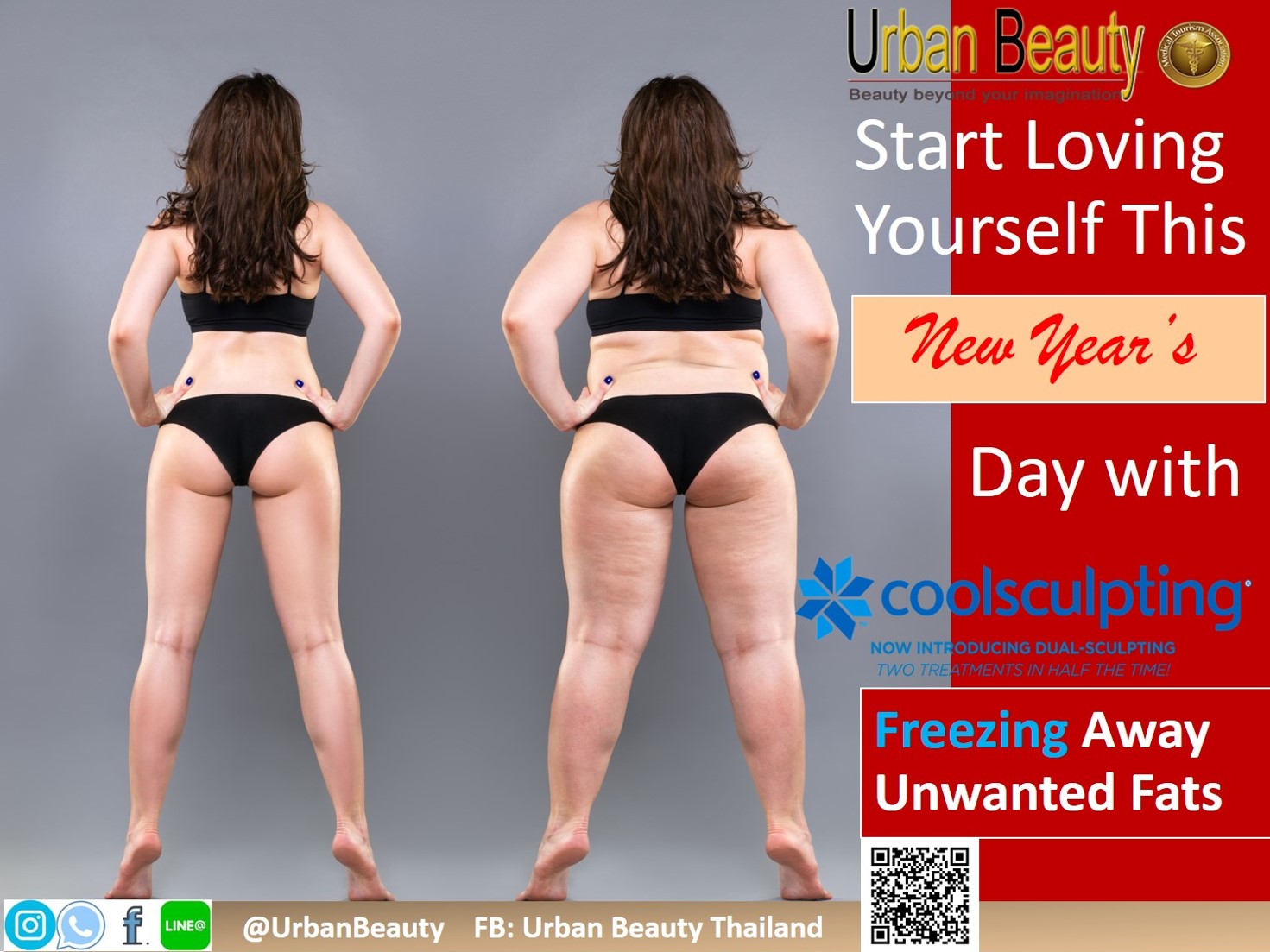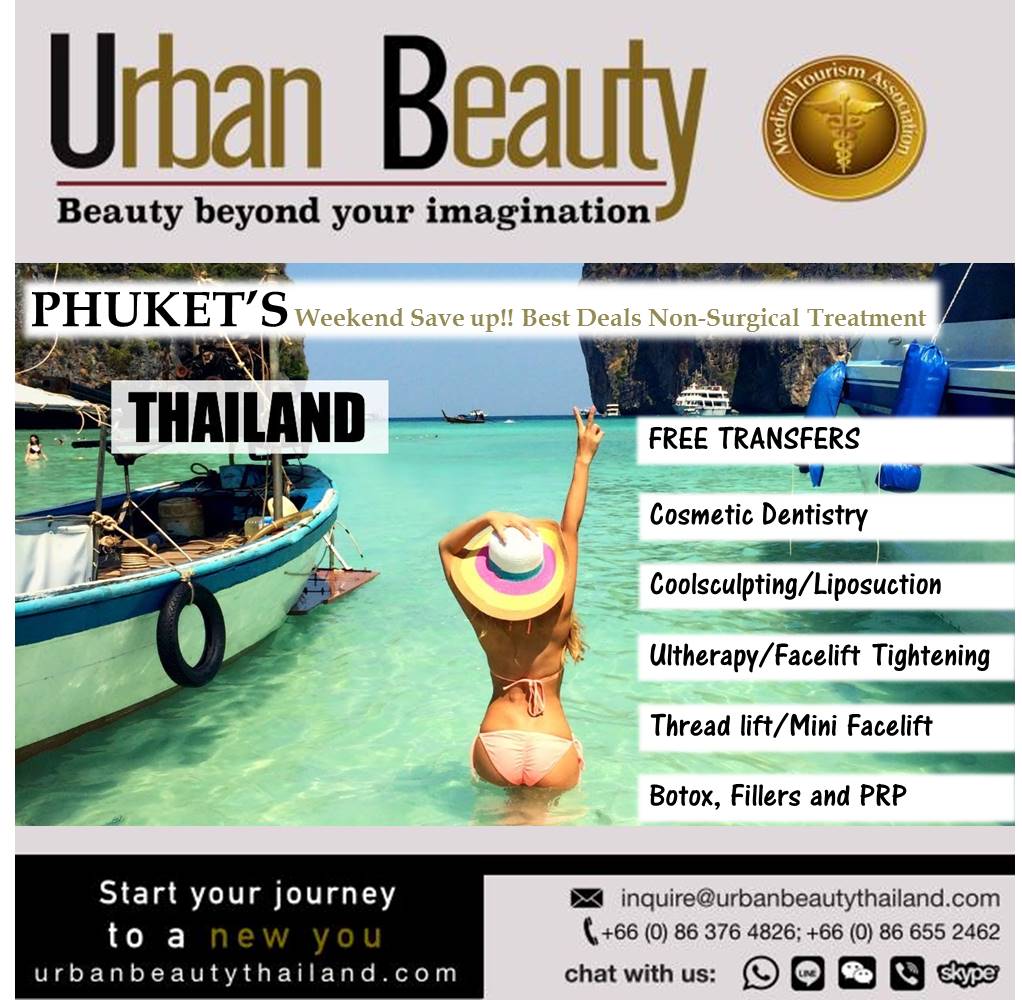 Urban Beauty Thailand offer Holiday deals Best Saving in Bangkok, Thailand with Start THB 7,400THB/approx. 240 USD/area  Lowest Price Coolsculpting Thailand Bangkok & Phuket Cool sculpting treatment. Promotional package share with your friends and family. You can use it for several sessions anytime you want with no expiration. For more information you may visit us www.urbanbeautythailand.com or inquire@urbanbeautythailand.com or +66 86 376 4826/0863764826/086 655 2462.