Affordable Thailand Stem Cell Breast Fat Transfer: The revolutionary procedure to enhance your beauty the New Year.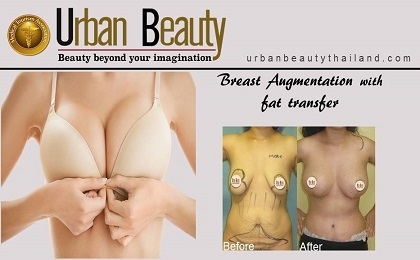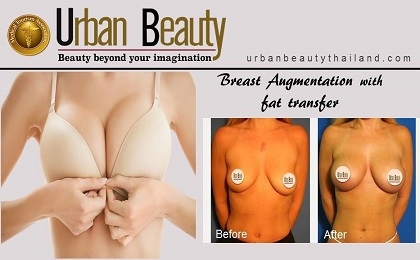 Breast augmentation Thailand is one of the most sought after cosmetic surgery procedures in recent times. Breast Augmentation Thailand was ranked to be the second most sought after cosmetic surgery procedures. Although the procedure is on a rise these days but breast enhancement Thailand has seen a new shift from breast implantation surgery to breast augmentation with stem cells.
The latest advances in fat grafting give women the option of increasing their breast size using their own fat cells rather than saline or silicone implants.
Our fat tissue contains a lot more than just fat. It's been known for many years that the fat that makes our jeans tight and skin loose contains large numbers of small cells with the potential to grow into many types of the tissue and play a central role in healing and regeneration. Stem cell treatment Thailand has the advantage of producing a natural regrowth of fat tissue within the breast, giving it a soft, natural appearance and feel using the woman's own fat stored in the abdomen, hips and thighs.
         
Stem cell breast augmentation Thailand Procedures:
The fat, usually 400 to 600 cc, is treated in a special biologic laboratory right in the operating room to isolate the tiny stem cells from the larger mature adipocyte (fat) cells and other components in the lipoaspirate (obtained during liposuction).
The process takes about 1.5 hours while the patient remains in the operating room. The tedious process involves a complex series of washings and high-speed centrifugations but no additional chemicals or growth factors are added to change the biology or genetics of the cells.
More than a million cells on average are isolated from each 1 cc drop of liposuction fat. The stem cells are then added to additional lipoaspirate to inject into the disfigured breast.
The stem-cell-enhanced fat grafts are placed with a blunt hollow needle in small aliquots so no surgical scars are placed on the treated breasts.
Post Operative:
Postoperative healing is usually limited to swelling and bruising both in the breast and the liposuction harvest area.
Patients usually complain of more discomfort in the liposuction areas then the treated breast.
Of course, no one complains about the improved contour of the hips and abdomen which comes with the needed liposuction; it's an added bonus.


Thailand's Stem Cell Fat Transfer to the breasts has many advantages over implants, but the major advantages are:
Stem cell breast augmentation Thailand – Fat is a completely natural substance that comes from your own body
Stem cell breast augmentation Thailand – Harvesting of the fat can be used to enhance your shape
Stem cell breast augmentation Thailand – The breast can be sculpted and shaped
Stem cell breast augmentation Thailand – There are minimal incisions with this procedure, which reduces the possibility of scarring
Stem cell breast augmentation Thailand – Fat grafting to the breasts can be used to disguise breast implants that do not look natural
Natural breast augmentation Thailand is performed under local anaesthesia and takes about 2 hours for liposuction followed by fat transfer which takes another 2 hour to perform the surgery.

Natural breast augmentation Thailand, the potential enlargement of breasts depends upon how large the large the body's fat deposits are and the accommodation volume of the breasts.
Natural breast augmentation Thailand, for instance, greater volume of fat can be transplanted in the flabbier breast tissue and for tauter breasts, pre-stretching of breasts is advisable prior to fat transfer.
Natural breast augmentation Thailand, the technique is suited for women who have lost their breast because of nursing or weight loss.
Natural breast augmentation Thailand, the procedure helps in enhancing the breast size from one half to two cup sizes. If an individual does not get the desired size, subsequent interventions are done to achieve the desired breast size.
Natural breast augmentation Thailand, thus breast augmentation Thailand with stem cell is a highly advantageous procedure.
With Natural Breast Augmentation Thailand using stem cells or adipose fat gaining popularity all over the world, the surgery has become one of the most sought after cosmetic surgery procedures in Thailand. Many women from USA, UK, Canada, Australia, New Zealand as well as many African countries such as Kenya, Nigeria, Uganda, Ghana, Sudan, South Africa and the likes are coming to Thailand for quality and affordable breast enhancement surgery.
At Urban Beauty Thailand, we believe that patients, their desires, and anatomy are all unique. Therefore, we offer these procedures at its best discounted price for all who would like to have the best shape they always wanted.
Stem Cell Breast Fat Transfer Thailand Price starts from 180,000 THB/ approx. 6,000 USD.Our doctors evaluate each patient and create a customized surgical plan for all of their patients to meet their expectations. Our doctors use the latest techniques to create a natural, younger appearing you.
We are proud to offer a variety of Breast enhancement surgeries Thailand with our doctor's team with decades of expertise in the field of cosmetic surgery. If you are ready to experience Stem cell Breast Fat Transfer Thailand or Buttock augmentation Thailand with a leading surgeon, we encourage you to contact us at inquire@urban.nginnu.com or call us at +66863764826/086 655 2462 to schedule a consultation. Visit Us At  Ambassador Hotel Bangkok, Soi Sukhumvit 11, Khlong Toei Nuae, Bangkok Thailand 10110 Learn more about Breast augmentation Thailand, as well as other body contouring options we provide in the Kingdom of Thailand.