CoolSculpting Thailand by Zeltiq: Reduce fat on Your  New Year – Lowest Price Bangkok, Phuket Thailand
CoolSculpting Thailand by Zeltiq, Bring in the New Year with a New Shape in Thailand
Is slimming down on your New Year's resolution list? Don't fight the battle of the bulge alone. Hundreds have already gotten serious about looking and feeling their best by permanently ridding themselves of frustrating fat bulges that plague even the healthiest of people.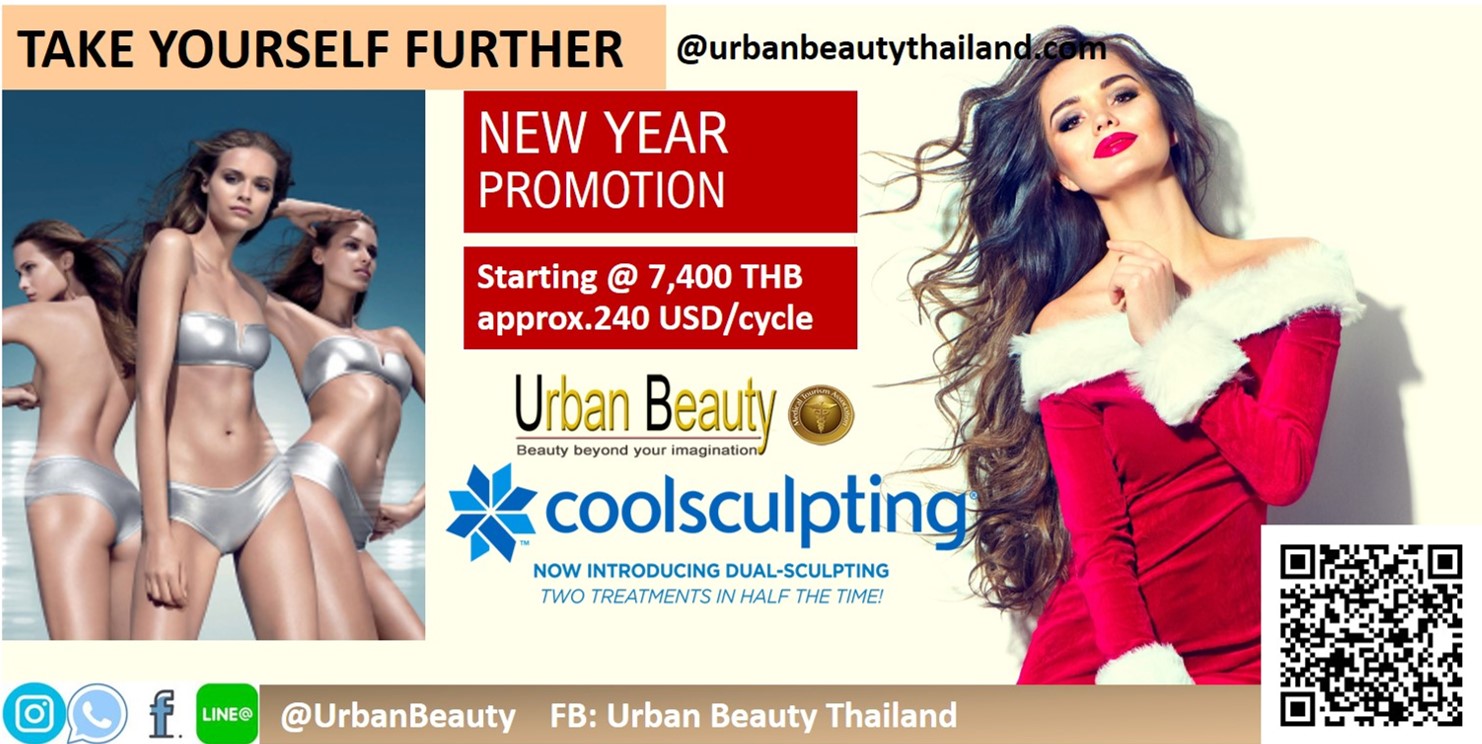 Whether it's stomach area, love handle on the sides of the waist, or embarrassing "back fat" bulges, we all have our trouble areas. What if there was a way to permanently remove those fat bulges without surgery and with no downtime?
Well, a new non-invasive procedure is a dream come true for women and men of all ages, who no matter how much they exercise or diet can't lose fat inches on their bodies. The treatment is called CoolSculpting Thailand by Zeltiq and it is the only FDA-cleared device that permanently reduces fat .
Some women think, they don't feel themselves. Jeans don't fit well. Dresses don't drape like they should. And there isn't enough exercise you could possibly do or anything you'd be willing to try that's going to get rid of those bulges affectionately known as the muffin top or bra bulge.
In men, somewhere beneath that spare tire is the "you" you once knew. The one when he took off his shirt he didn't have to think about taking off his shirt. There just aren't enough crunches in the world or any other crazy gimmick sold on TV that will help you lose that stubborn fat.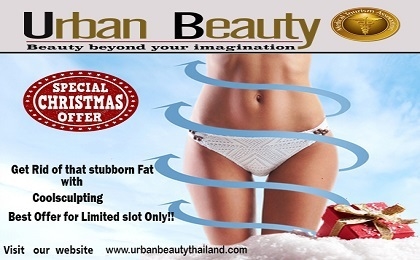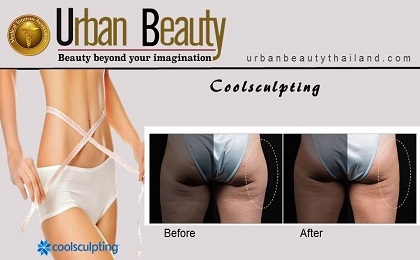 So how cool is it that Harvard scientists invented something that does? A precisely controlled, FDA-cleared, patented process that simply targets, cools, and eliminates fat cells without damage to your skin. After one treatment, your body does the rest as the crystallized fat cells break down and are naturally eliminated.
CoolSculpting Thailand by Zeltiq is a revolutionary non-surgical contouring treatment that freezes stubborn fat, which then is naturally eliminated from your body.
What makes the CoolSculpting Thailand by Zeltiq Procedure different is that it uses an advanced tissue cooling technology to selectively target and eliminate fat cells without harming the skin. And uses only genuine CoolSculpting machine that came from USA with BEST discounted price.
All Coolsculpting Thailand treatment has to be done at our clinics under the care of registered Doctors. Beware of cheap imitation cryolipolysis machines that lack the patented technology of FDA-approved CoolSculpting. These are used at your own risk. Invest in the best and see what CoolSculpting Thailand can do for you.
The cost for Zeltiq in Bangkok one area is Start THB 7,400THB/approx. 240USD/area,  Zeltiq 1 area/size (6.3 inches)
In just a few months, the CoolSculpting Procedure gradually reduces unwanted abdominal fat, love handles (flanks), or back fat without needles, incisions, or anaesthesia and there is no downtime.
Patients often spend the one to two hours of procedure time reading, working on their laptops, or simply relaxing. Results can be seen in as soon as three weeks following treatment, with the best results occurring over the next two to four months. Very cool. Very simple. Very easy. Very natural. Yours truly is yours again at the best discounted price. And listening to what others experienced, you'll reclaim a lot more than that.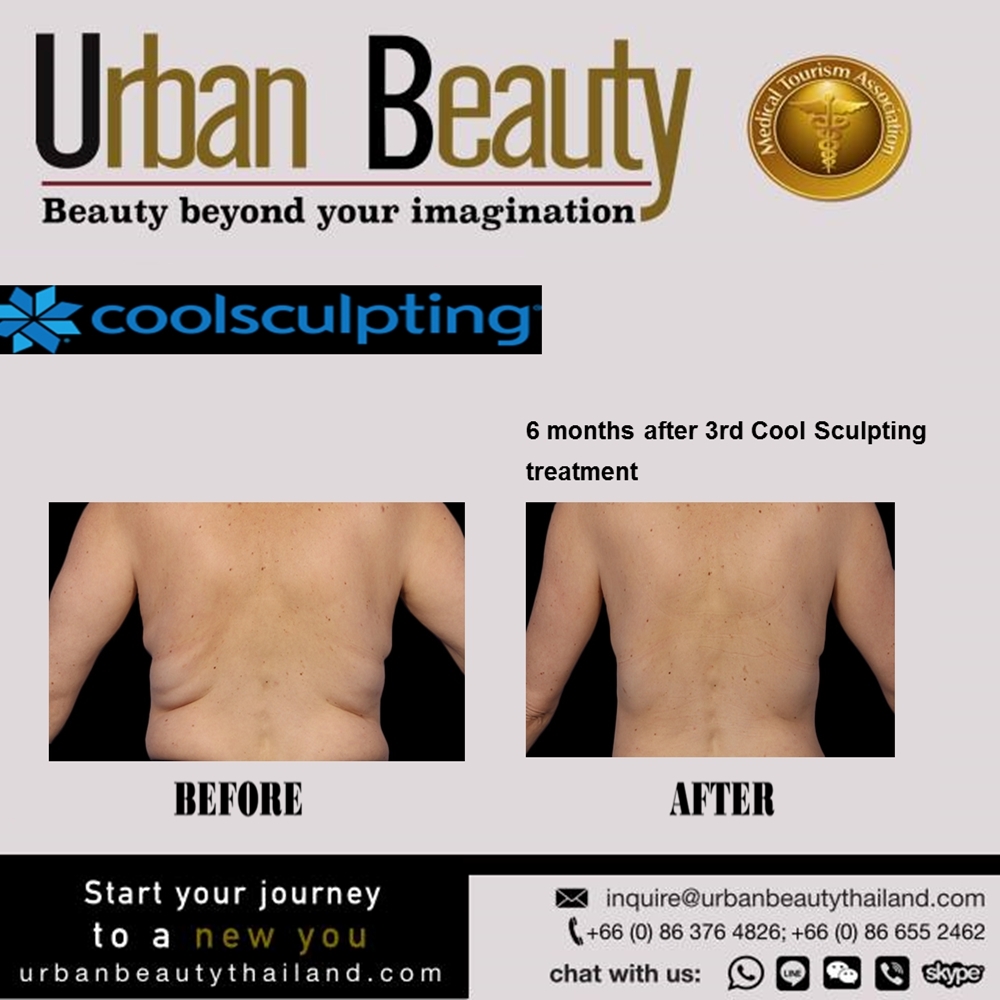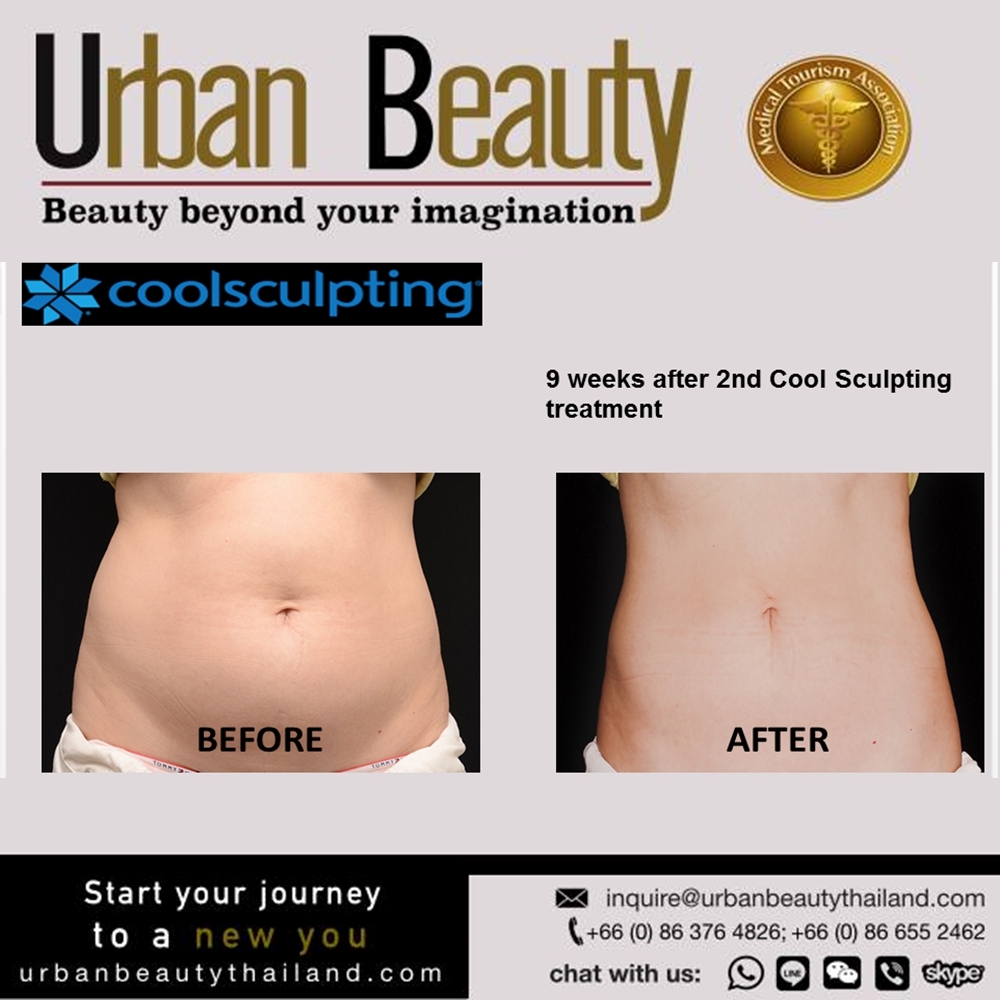 2021 is your year, for the new YOU! Treat yourself and look the best you've ever looked. Contact us today and bring out the best in you this New Year!
Want to get your perfect body? Urban Beauty Thailand offer CoolSculpting in Bangkok & Phuket at the best prices available!  Contact us at inquire@urban.nginnu.com or +66(0)86 376 4826/086 655 2462 for voice call, WhatsApp, Viber, WeChat, Tango & Line chat.